Football Manager 2018 Experiment- If Jose was a blue and Pep was a red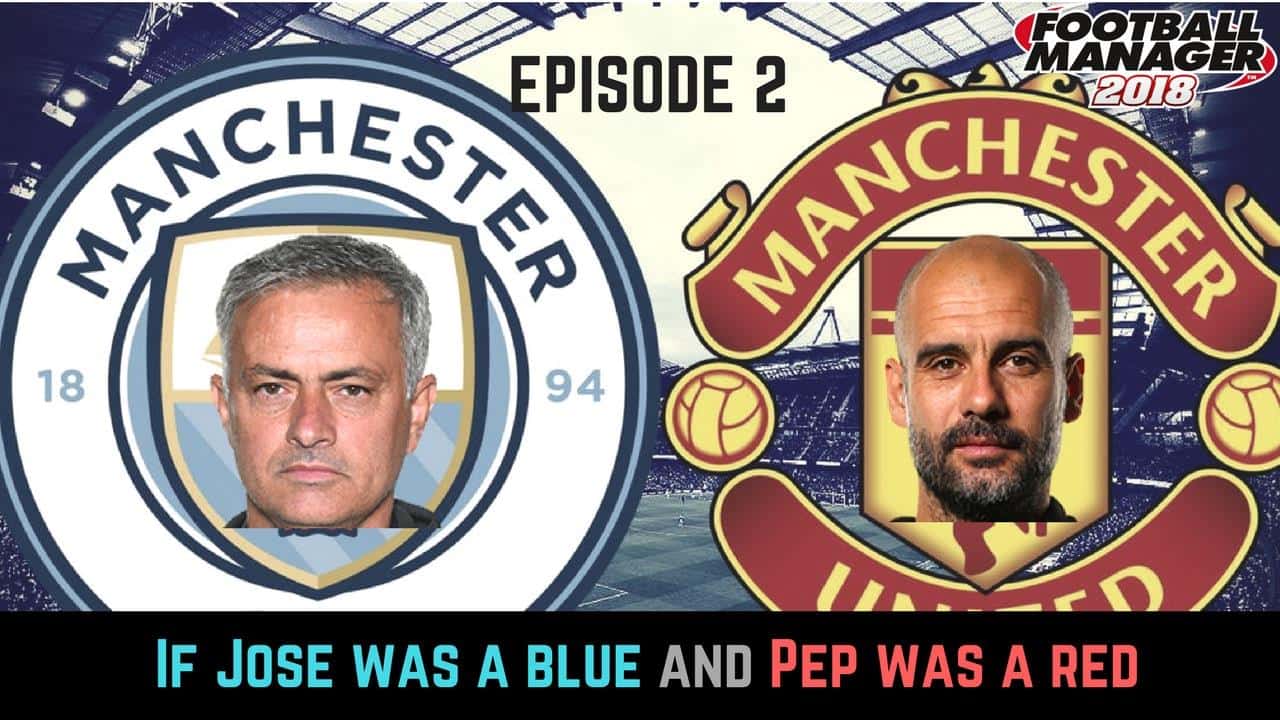 Hello FMBros! Enjoy the new story from our FMCreator – The Trequartista! This time it will be something different, something new from him. He made a very interesting experiment, that he is going to talk about some more in the next few lines in this text and in his video. We hope you are going to enjoy this FM Experiment, as we did, and that you are going to stay with our community! Cheers FMBros!
If you love FM Experiments you can check this one –  What if Ronaldo and Messi swapped teams!?
If Jose was a blue and Pep was a red
Welcome to my first Football Manager 2018 Experiment – 'If Jose was a blue and Pep was a red'.
This is an experiment where I have put Pep into the red side of Manchester and Jose into the blue side. Despite City and Pep dominating the Premier League this season I have found that FM18 has favored Jose Mourinho and his United team. During many saves on this year's game, Jose seems to outlast and outperform Pep. I have rarely seen Pep and City winning the Premier League and often he gets dismissed within the first 2 seasons.
As a Utd fan, I could never quite understand why Ed Woodward and the club never approached Pep to be the manager when his time in Germany was coming to an end.
But in the world of FM, when the roles are reversed, who will come out on top? How will they spend the hundreds of millions they have at their disposal?
Please check out both Parts 1 and 2 of the experiment, with the 3rd part available from Sunday 6th May 10 am, on my channel 'The Trequartista' (@FMTrequartista)
If you enjoyed the FM18 experiments, please like, comment and subscribe to the channel.
Thanks for watching, Matty AKA The Trequartista.