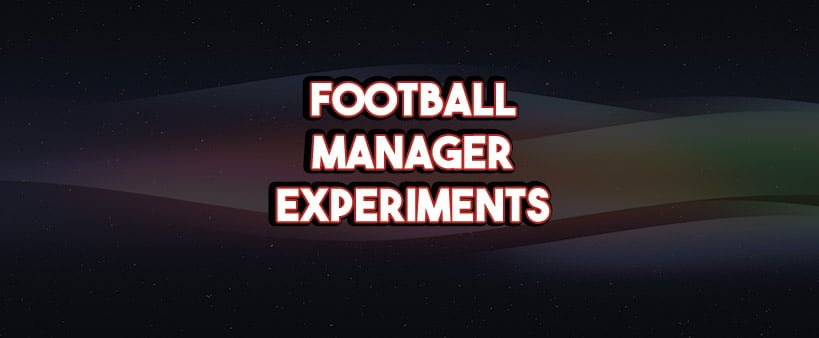 Jose Mourinho in Darlington FC as a player?! – FM18 Experiment
By spaskecar | August 31, 2018 | 908 Views
You probably think that we are crazy, how is Jose Mourinho is a football player at Darlington FC? We are not crazy, but creative! Ok, little crazy but we still think this experiment is interesting for everyone.
This time Jose Mourinho isn`t a football manager anymore. This time he left his career, he found a way to became young again and guess what? He went to Darlington FC, found his luck there and started to play football as their hot prospect.
Why did Jose choose Darlington FC? We still don`t know that, but his idea was to become a football player. Not any kind of a football player – Non-League football player.
Darlington FC board thought that he is making fun of them, how can he be that Jose – the Special one? He just spoke with them and within 5 minutes they saw his extravagance and believed him. So they signed reincarnated, young Jose Mourinho and now they gave him the chance to play.
Ok, that was all fiction, a story that our FM addict and Mou lover (the S guy from FMB team) made up.
We are here to check out the FM experiment with a similar story – What if Jose Mourinho is a football player in Darlington FC, Non-League?
What if Jose Mourinho is a football player in Darlington FC?!
Our dear Nik from NikFM YouTube channel and a member of our community made all this happen, Jose Mourinho is a football player in FM18.
The Special One – Mou – Jose Mourinho is in Darlington FC, as a player with the current ability of only 80. But, we decided to give him great football potential and we set it to the maximum of 200.
The special thing we did to the Special One`s alter ego is that we gave him controversy – 20 (from 0 to 20). That is just something that we had to do.
Check out the FM18 tactics – by Jose Mourinho that our partners from FMtrendgames did 🙂
In this Football Manager experiment, we will go 3 years into the future and we will see did he made it in Darlington, or he went to some other club? How many goals did he score, did he make some of the assists?
Those are the questions we won`t answer because we are evil 😀 Also, because we want you to watch the whole experiment and check out what happened in it.
We just hope that you will love this FM Experiment, that you won`t get mad with it because the fun is the only purpose of it.
Jose Mourinho is a football player something you want to see more?
Comment on this FM Experiment and tell us if you like it or you don`t. We want to find the reasons for your opinion, so feel free to do it! Also, you can vote it on our FMB website.
If you like those FM Experiments you can check out something we recommend: