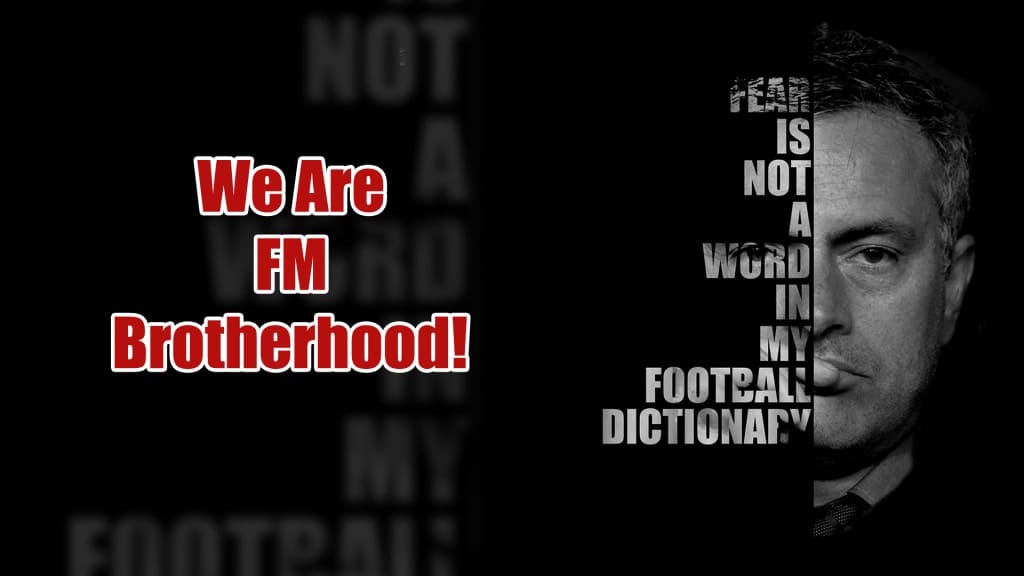 Amazing Football Manager story – 7 into 11 by FMNovice1
By fmnovice1 | March 18, 2018 | 2515 Views
How my Amazing Football Manager Story started
I'll make no bones about it – I like the process of building a squad – the vast majority of my saves are long-term at one club and I usually develop a real affection for them – I often find that if I manage 1 club for years and then move on to the save I usually lose interest in it within a season – my save file history has a host of failed journeyman saves… so in a lot of ways, the "Creating a Legend" concept suits me.
Since the CM01/02 days I've always looked for bargains – it was easy to back then – just scout Youth Players, Scandinavia and Portugal and your set for life – on FM18 you have to be patient and you have to splash a bit more cash than your happy with – well that's how I feel anyway, but the bargains are there and there are countries that produce more than others – the Ivory Coast appears to be a hotbed on this year's game – I currently have in my squad Aboubakar Dembele, Hamed Fofana, Joseph Yao and Constant Kone – all acquired for less than £1m in their teens and I'm hoping to sell for vast amounts in the future. I'm not one of these managers that will scout the regens from every nation each month to see what new talent has appeared – I do it every now and then as I often forget to do it – I will make sure I scout every regen in Ukraine – not necessarily for now, but with all eyes on 3/4/5/10 years down the line when they might be released and worth a look.
Managing in Ukraine is not easy – you've got 2 massive clubs (Shakhtar Donetsk and Dynamo Kiev) and then the rest – you don't get any TV money or any money for league placing's – only the measly 80k for winning the Ukrainian Cup – your big win is European football. The first few years of my save were done in debt as either I missed out on Europe or got knocked out early doors – as soon as I got into the Europa League group stages and a cool £2m into the bank that things started to change. Reading the rules at the start it talked about No more than 7 foreign players on the field at all times – this didn't bother me and I knew I would always have a core of Ukrainian players and I foolishly believed that this would see me through – at this point would like to say that I am sure it's possible to have success with just home has grown players but I don't have the skills or more importantly, the patience to make this happen and alas, I am weak minded – show me an 18 year old regen with 5 star potential from a faraway shore and I've clicked the approach to sign button before I can even think about the consequences – especially as my own Academy is well below the required standard to produce my own – I won't go into this point in too much detail here as a future post will look at the academy prospects.
Keeping the Ukrainian core? That`s my way! Amazing FM18 Story
So with my constant desire to sign young foreign talent, I am having to impose restrictions to keep a Ukrainian core – the essence of which is where possible making sure I have either my 1st or 2nd choice option in a role being a Ukrainian – this has been achieved with limited success currently and is very much work in progress. I can split these players into 3 sections:
Key – more often than not, when fit, these guys play – these are guys that if I had no restrictions on how many foreign players I could have, would probably be still in the side each week
Back Up – will rotate in and out, I'm generally happy for these guys to play against the "also-rans" in the league – would probably not be considered against the big boys but if they had to play then "Bring it on!!!"
Young-Un – will be a mix of academy and those that I have poached from other clubs/signed on free transfers – no limits but must have at least 3 star potential when signed – more often than not I am nervous if too many of these guys are on the side, unless it's a nothing fixture.
Do you like reading this Football Manage story? You will probably enjoy this one!
Key – these guys are expensive – as previously mentioned there is not a lot of cash in Ukraine so clubs will try and get bang for their buck so you've got to spend big which I DO NOT DO – or stalk them and as soon as they have 6 months left on their contract, swoop in with an offer – that's how I stole Starkov from Olympic D..
Bogdan Sarnavskyi– 1st choice keeper – probably just started to peak and it baffles me that he hasn't been capped by his country
Bogdan Kozachenko – center back – a leader that heads, kicks, and marks – old-school defender – still young enough to improve
Roman Starkov – central midfielder – the consistent player that has the knack of scoring in the big matches
Back Up – generally guys that have been around a while (Kogut), signed on frees after being released by others (Yanakov) or guys that have graduated from the academy and remained (Chernykh)
Olexandr Svatok – aging central defender – a mainstay over the years and has just reached the point where he is declining
Igor Kogut – central midfielder – worked himself from a walking red card to a key squad player although he may have started to decline
Mikhail Chernykh – right winger – homegrown and was in my 1st ever intake – won't improve but never lets me down
Denys Yanakov – left winger – a tidy squad player that is a natural inverted winger
V'Yacheslav Tankovs'kyy – center midfielder – was an infrequent member of the Shakhtar squad that won so much in the early years of the save, and now is a decent squad member
Aleksandr Grebnev – Left Back – signed on a free from Dynamo Kiev – the epitome of solid.
Young Uns – kids that have been stolen off others, signed on frees after being released by others or guys that are working their ways through the academy.
Igor Maznyi – midfielder – reaching the age at 21 where he may get shown the door
Bogdan Z – midfielder – new recruit from Mauripol, only 18 and has a big future – could become key
Maxym Klimakov – Right Back – was a 5-star potential when first discovered in the academy but a poor personality is holding him back
Valery Zorya – striker – back up who came in during last summer
Dmytro Serdyuk – striker – back up who came in 2 summers ago – officially the 3rd choice – good finishing attributes
If you want to subscribe to the channel then it would be lovely if you click FMNovice1.
In the last episode, we played against Manchester City in the Champions League group stages –