Arsenal FM18 – One Hell Month | Episode 4 | 3 rivals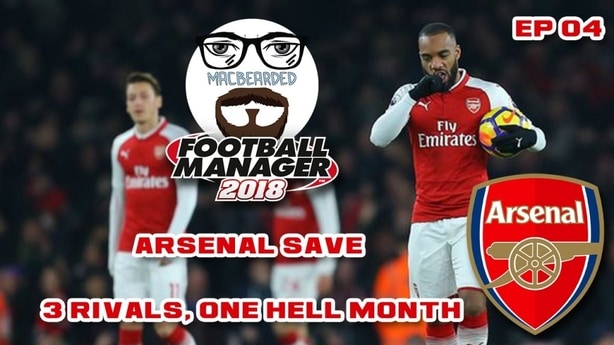 At the start of this new Arsenal FM18 episode, you will see Arsenal on the 15th place, after not such a great start of the season. But will it be better? It has to be! Our dear FMCreator, Ali Macbearded presents us with new matches against maybe the strongest opponents in the league, so let`s see what happens. We believe in Macbearded as a good football manager that will get over these bad results. Enjoy FMBrothers!
If you have missed the start of this FM Story, you can check it out here – Arsenal FM18 Ep1!
Arsenal FM18 – One Hell Month
Prepare for Arsenal FM18 – One Hell month, for real.
The previous episode of this awesome story is here!
So this was the month where I had the likes of Chelsea, Man Utd, and Tottenham to play, would I win all these game? Or will it be a month which puts me in the worst possible position?
Only one way to find out!!!
If you like this Arsenal FM18 – One Hell Month episode, feel free to comment, share and of course, vote this story!