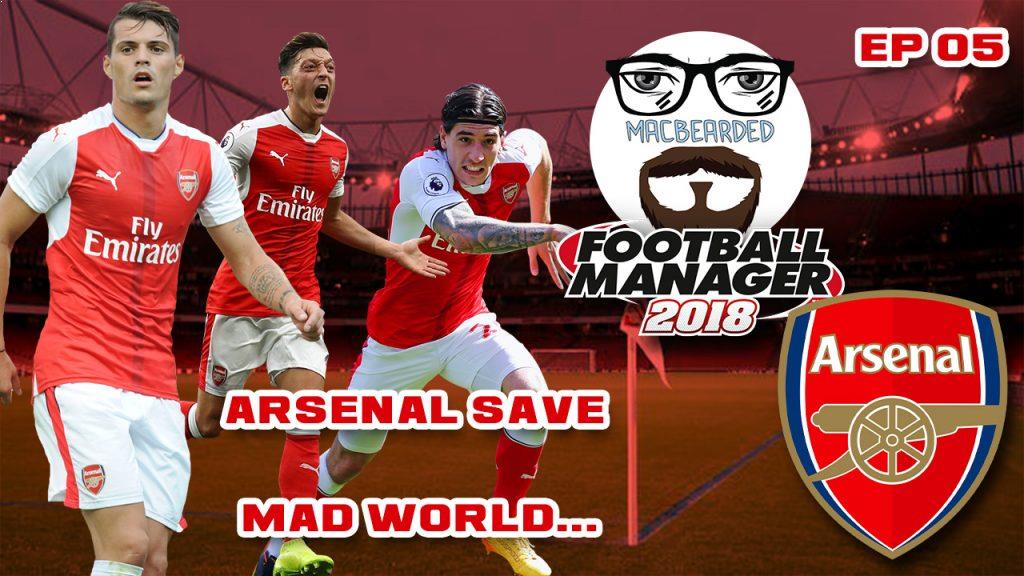 Arsenal Series Episode 5 – Mad World
By macbearded | May 9, 2018 | 23 Views
Enjoy the latest episode of Arsenal FM18 Series – Mad World from Ali Macbearded! There will be more interesting matches, one really great against Zulte Waregem and a lot of great things in this episode, so take your seat, grab some snacks and enjoy the story.
If you have missed the beginning of this FM18 Story you can check it out here!
If you want to see the last episode, that was before this new Mad World episode you can check that out here!
Arsenal FM18 Series Mad World Episode!
Hello, you all lovely FM peeps,
I am back with another episode and of course, it is the 5 episode mark. Welcome to the Arsenal FM18 series Mad World!
It's November time what you expect shall happen?
Check out the Fawx FM18 Experiment here!
The Champions League is nearly completed and there is still a few big boys left to play…oh wait I see Liverpool HEY FRIEND!
Question is though, why the title mad world? only one way to find out…