Football Manager 2018 | Arsenal #WengerOUT | A slow start | SE02EP02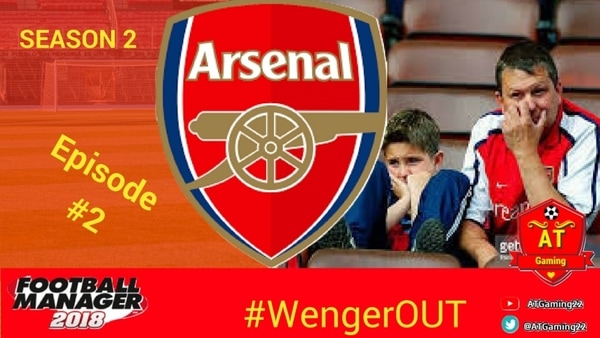 It is time for the new episode, in this new season number 2 with Arsenal in FM18. Today we are going to see a lot of new things and two interesting matches.
It is not easy to become Arsenal football manager especially after Arsene Wenger, the club`s legend. So there are a lot of challenges to overcome and can our FM Creator from ATGaming make it?
Let`s find it out in the new episode of this Arsenal FM18 Series, enjoy it.
If you have missed the start of the Arsenal FM18 Series you can check it out here! 
Arsenal FM18 Series Season 2 Episode 2
It is time for Arsenal FM18 Series Season 2 Episode 2!
After lots of promises of top 4 finishes, title pushes and European success, the fans may start to question the abilities of the manager.
The rebuild continues. We're 6 games into Season 2 and our radical overhaul has not quite had the desired results. Does the team need longer to gel?
Arsenal vs Atalanta | Arsenal vs Manchester United
We play b in the Europa League and Manchester United in the Premier League. We really are getting desperate for some wins now. The Arsenal board may be known for their patience with managers (a certain Arsene Wenger comes to mind) but we all know the fans demand success.
Hopefully, the team can gel in this episode and we can start to get back on track.
Feel free to comment, vote and share this new episode! Cheers FMBros!