Arsene Wenger left Arsenal! | New man at the helm! | Football Manager 2018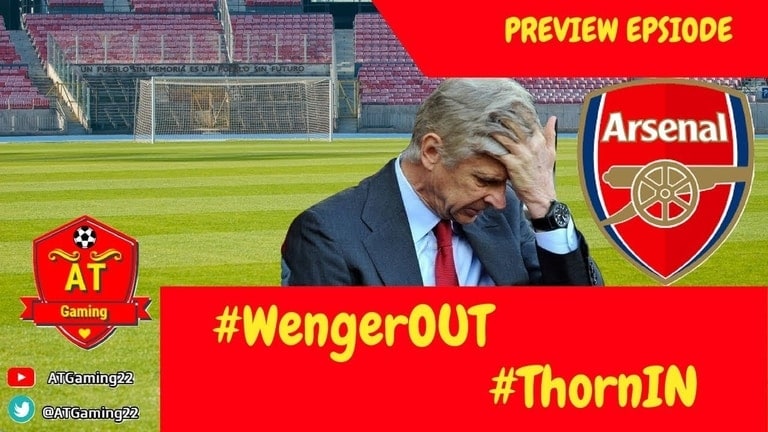 Is it true? Arsene Wenger left Arsenal FC?!
Arsene Wenger left Arsenal!? Yeah, that is true, that`s what just happened in Football Manager 2018 and a new man replaced him. A lot of Arsenal fans thought that Arsene Wenger should leave Arsenal and now after that happened we are about to see who will replace him and what will happen next in Arsenal FC.
Adam from ATGaming22 will present you his first story, the theme of it you already know – its`s how Arsene Wenger left Arsenal FC and a new man is in charge now. We hope you will enjoy it and follow/subscribe to our new FMCreator`s channel. It`s his first video ever and his first post on FMBrotherhood, so let`s show him our support!
Arsene Wenger left Arsenal – New Man At The Helm – Episode 1
Wenger has finally left Arsenal and they've turned into a 25-year-old Welshman.
Check out Arsene Wenger`s Invincibles Tactic!
Let's see how Arsenal get on in the Post Wenger world. This is my first Football Manager YouTube series.
This video is a short preview to give a very brief introduction to who I am and what my plans are for the series.
LIKE and SUBSCRIBE for weekly #WengerOUT FM18 videos. Videos released 7 pm Thursdays UK time.
Next video coming this Thursday.
Please follow me on Twitter – ATGaming22  . Please ignore any technical difficulties, still new and not 100% sure what I'm doing. Feel free to give any advice.
You can also leave comments on the website and tell us did you like the story and if you want some more!
Cheers FMBros!