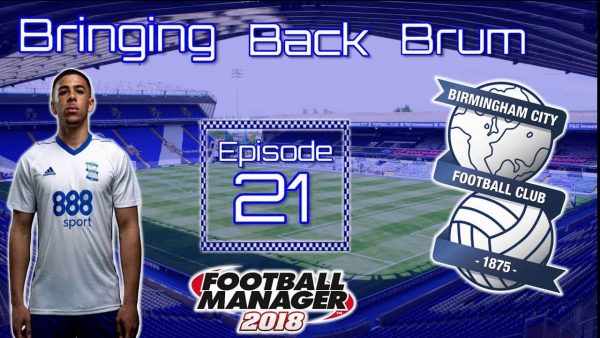 Bringing Back Brum | Birmingham City FM18 | Super James Wilson
By spaskecar | March 27, 2018 | 404 Views
FootballManZone is here again with the new, 21st episode of his Birmingham Football Manager Series. We will see new Birmingham City FM18 episode where FMZ will speak about "Super James Wilson". What that means, we won`t tell you. You will have to watch this video and check out what he prepared for us.
We hope you will like it because it will be more here on our FMBrotherhood!
Birmingham City FM18 – Super James Wilson
Welcome to a current series on my channel where we try to return Birmingham City to the Premier League after 4 managers in just over 12 months stability is the key.
If you have missed the 20th episode, you can check it out here – Birmingham City FM18 – episode 20!
In Episode 21 we take on Sheffield United at St Andrews in the opening game of the championship season.
Please hit the like button if you enjoy the episode
Subscribe to make sure you don't miss any content
Follow me Twitter – FootballManZone
If you like this story and this kind of stories you can share it, comment and always feel free to vote the episode so we can find out how good was it.
Cheers FMBros!