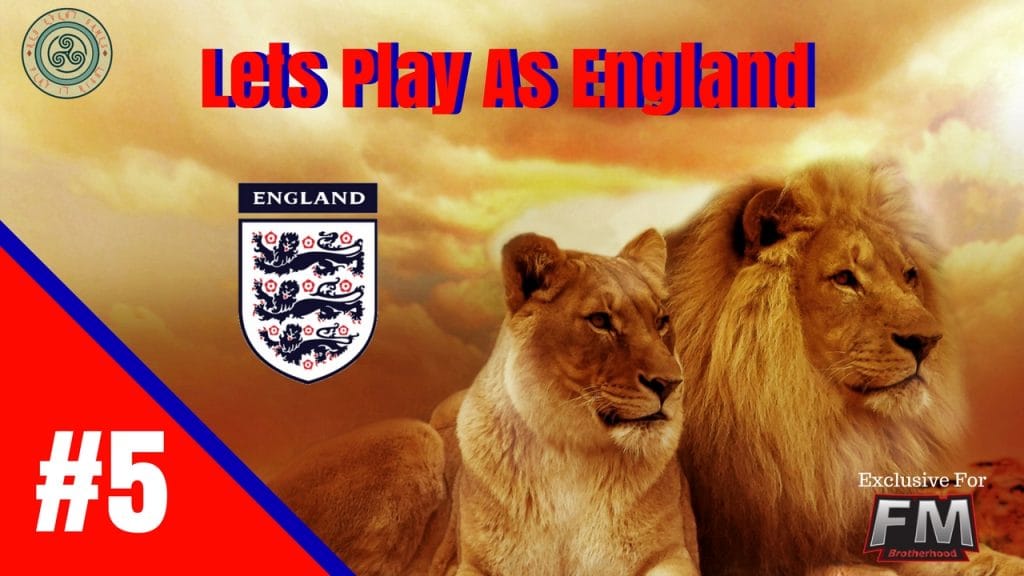 Lets Play England Episode 7 (FM Brotherhood Exclusive Series)
By redeventgames | June 3, 2018 | 27 Views
New challenges are in front of England this time in the World Cup 2018 (Football Manager 18 edition) and we are about to find out what are they and will England make it!?
If you haven`t seen the latest episode of this FM18 Series you can check that out here!
England with our FMCreator from the Red Event Games channel on Youtube is playing really nice, attacking, possession football and so far there are only good results behind this national team.
England vs DR Congo – World Cup 2018 – FM18 Series!
It is time – England vs DR Congo FM18 episode!
This time, in this new episode of England FM18 series, England is going to play against DR Congo in new World Cup match and it will be thrilling and interesting to watch this clash.
So far, Kane, Vardy, and Alli showed the high level of cohesion on the field but will the same situation today, we will find out soon.
The only thing we are going to reveal is that England vs DR Congo match won`t be that easy as it seems. So…
Enjoy it FMBros!
Cheers FMBros, we hope you have enjoyed it. As always, feel free to comment this episode, to vote it here on the website and of course, you can share it on any of the social media!