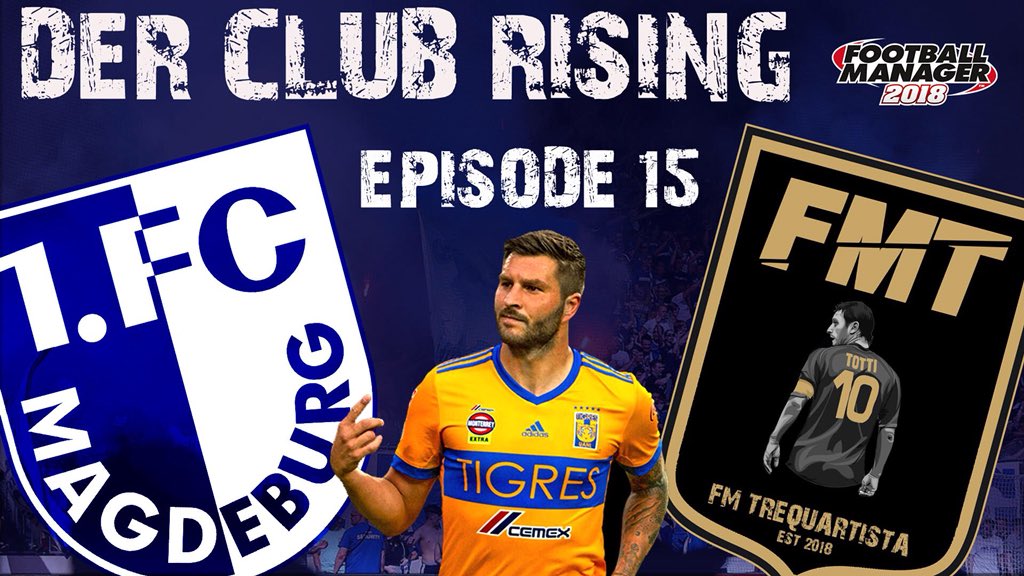 FM18 | FC MAGDEBURG | EP15 | I'M BACK WITH PIERRE
By spaskecar | June 22, 2018 | 27 Views
Are you FM Lover? Are you F.C. Magdeburg fan? If you still aren`t with this alluring club you will be soon, after The Trequartista shows you some more about F.C. Magdeburg!
It is an exotic club to play with, that was a part of The East German League and that in their glory days won matches even against football greatness as AC Milan. But those things happened 30 years ago.
Now the new Football Manager is here – The Trequartista and it is time for a new beginning, new even better things are going to happen in this FC Magdeburg FM18 story.
They are on a good way to make big things, as they won the league in the first season and made a way to Bundesliga 2 for the first time in their history. There were also some interesting summer transfers in Magdeburg.
If you have missed the story and the episodes so far you can check it out here, on FM Brotherhood. We recommend you to check out FC Magdeburg vs Werder Bremen FM18 match!
FC Magdeburg new signing Andre Pierre Gignac!
We are back with Der Club Rising and F.C. Magdeburg new signing is here!
Start of season four and we have finally made a big signing in the 34 year old Andre Pierre Gignac who can't run but has amazing metals and finishing of 16. He's.
A big earner though on 10k a week and only needs to play 10 games to trigger a second season. I have signed another promising youngster to play in the first this time Sebastian Betz a tasty regen from 1860 Munich.
We now have three very talented youngsters in our starting 11 and other the next year we start to look at these promising youngsters who joined the youth team 14 and are now edging towards breaking into the first team squad.
Please subscribe to the Fm Trequartista channel and I hope you like the new FMT logo with the main man Totti one of the best ever Trequartista's.
We hope that you have enjoyed this new FC Magdeburg FM18 story and that you like to see Magdeburg new signing Andre Pierre Gignac in this club. You can, as always, vote the episode here, share it on social media and comment on it!