Breaking the Big Three FM18 Series EP 30 – On the double?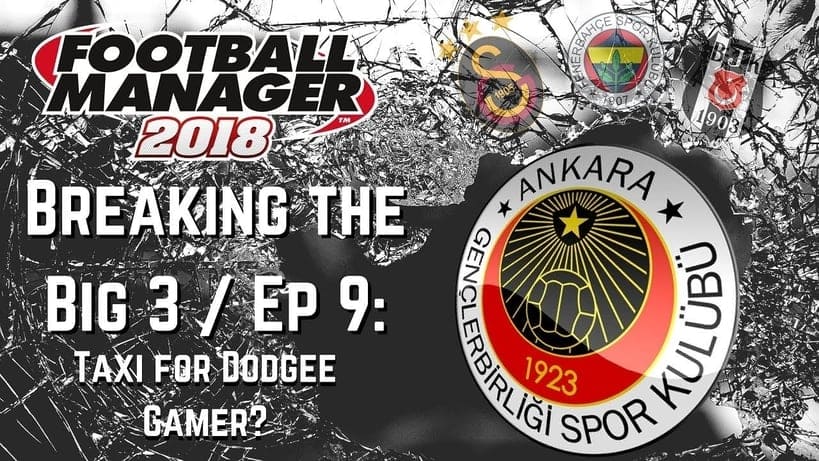 Turkish Football Manager Community will be happy to see what we have here. DodgeeGamer is having some interesting matches, but tough matches in front of him. His Genclerbirligi is growing, and so far he believes in his current team so he will stick to the team he has and play those matches with the squad he believes in.
The first match we have will be Genclerbirligi – Kayserispor in which DodgeeGamer showed us how to control properly the match in FM18.
The second, maybe more interesting is against Akhisarspor were you will see a nice amount of really nice goals 🙂
We hope you will enjoy this FM18 story and feel free to comment or share it if you like it.
Check out the Ankara Derby if you missed it!
FM18 Story Double Or Trouble –  Genclerbirligi!
It is time for Genclerbirligi FM18 story Double or Trouble, you will all enjoy.
Riding on a high after beating Trabzonspor in the Turkish Cup Final, we are now in pursuit of a first-ever league and cup double for Genclerbirligi. We start the episode 1 point behind our illustrious rivals Galatasaray with two games to go.
Will the results go in our favor?
If you have enjoyed this story, feel free to comment it, share it and of course, vote it on our website! 🙂