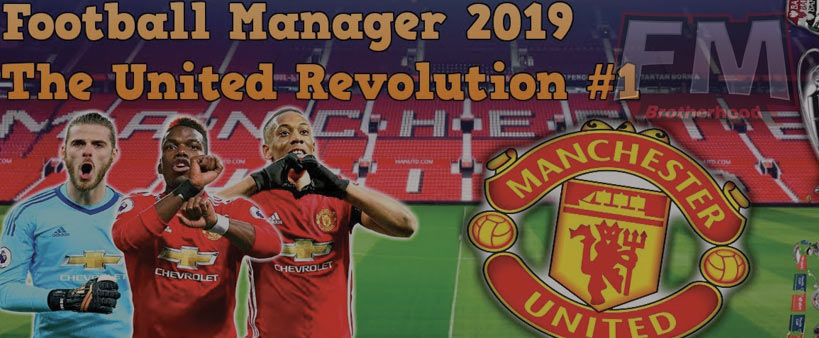 Football Manager 2019 MUFC Series | A New Era Begins
By thesaurusfox | November 15, 2018 | 24 Views
Some of us from FMB love Mourinho, but the others can`t wait to see the new Football Manager in MUFC. Here he is, LM is there with new Football Manager 2019 MUFC Series! Support our FMBro who is trying to bring us the best FM content and interesting videos.
Football Manager 2019 MUFC Series Part 1
Here is Football Manager 2019 a new era has started and the first save is with Manchester United!
As I do support them an want to bring some success back to the club as the last 5 years since Sir Alex Ferguson retired have been pretty miserable with David Moyes, Louis Van Gaal, and the latest Jose Mourinho. They were all doing poorly in terms of success. That is why I intend to be in charge for 3-5 seasons maybe, more bringing back success to this famous club in Manchester United who opposition teams used to fear.
I want to bring back the famous enjoyable attacking football back to Old Trafford. Also to show the fans players do care an want to entertain under new management in me. In me, where I intend to make successful changes to this great club and would like some support! Let`s go make the Red Devils great again and Old Trafford the fortress it once was. So Old Trafford make sell out crowds as much as possible!
This is only the first part of FM19 MUFC Series. So, you can expect so more in the future!