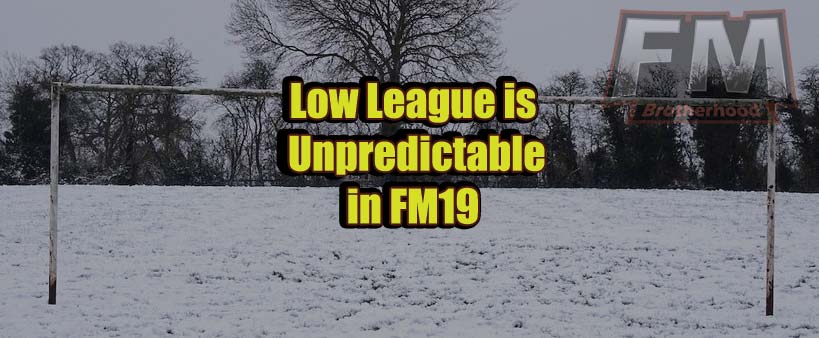 FM low league tips & weird things that happen in low leagues
By spaskecar | June 6, 2019 | 5241 Views
After last week's "Football Manager Challenges" blog post, some of our team members decided to try out the Gloucester challenge and they quickly realized how little they knew about the game.
When you play FM with the best clubs in the game, you miss out on a million things and you don't even know they exist until you are thrown into the fire when you manage a low league club.
So here we are, bringing you Football manager low league tips. We are also providing you a list of things that you might not know existed in the game and thing you don't have to worry about.
FM Low League Tips – Finances in FM19
Of course, finances are the first and main thing, and you're all going to say: "Well Well, thank you Captain Obvious" but bear with us on this one. We're going to mention some things that probably never happened to you in Football Manager.
Refunding Tickets to Fans
Yes, this can happen but it's a rare sight. This is one of the things that might have never happened to you. So, when does this happen?
When you humiliate yourself on the pitch when losing 0-5 at home or worse your board might decide it's best for the team to just pay back the money from tickets back to their fans.
This is something that also happens in real life but it's not as frequent in football manager and it almost never happens at higher league clubs.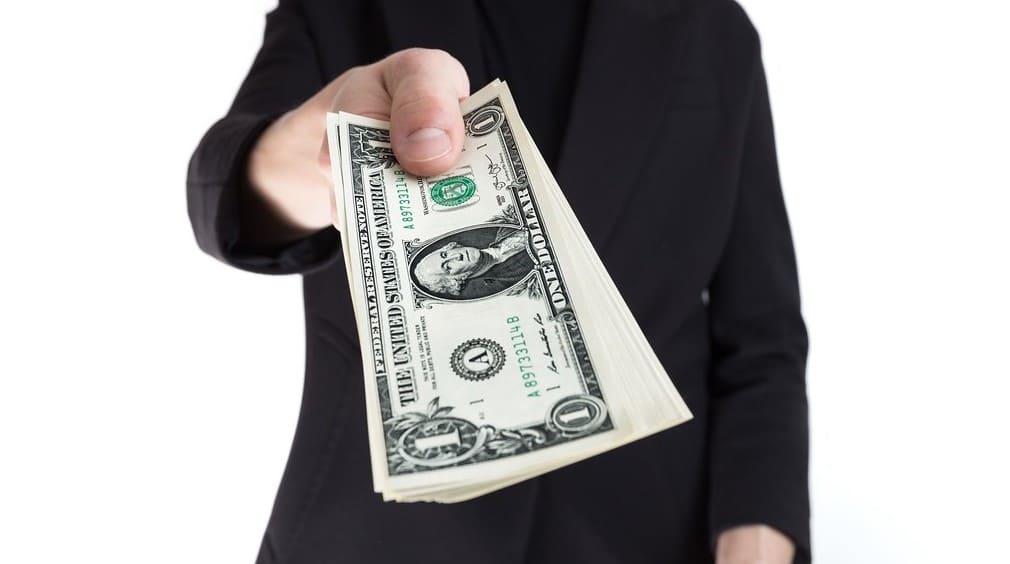 The Joy of Season Tickets
This is a thing that goes under Finances and you don't give a damn about it when you're playing the best clubs in the world. You know the money is there and that money isn't a problem. But when you play the lowest leagues and you somehow manage promotion and the next year you see that the number of season ticket holders has doubled… well I can't explain that feeling. It's just amazing because the added income is soooooooo good for wage budget as you always struggle with it.
Average Attendance Record
This is another thing you don't give a damn about when managing high league clubs. And why would you? It's the same as with Season Ticket holders mentioned above. You don't rely on them as you do in lower leagues, so you don't even bother remembering these things, but trust me, it's something you always look at when managing low league clubs.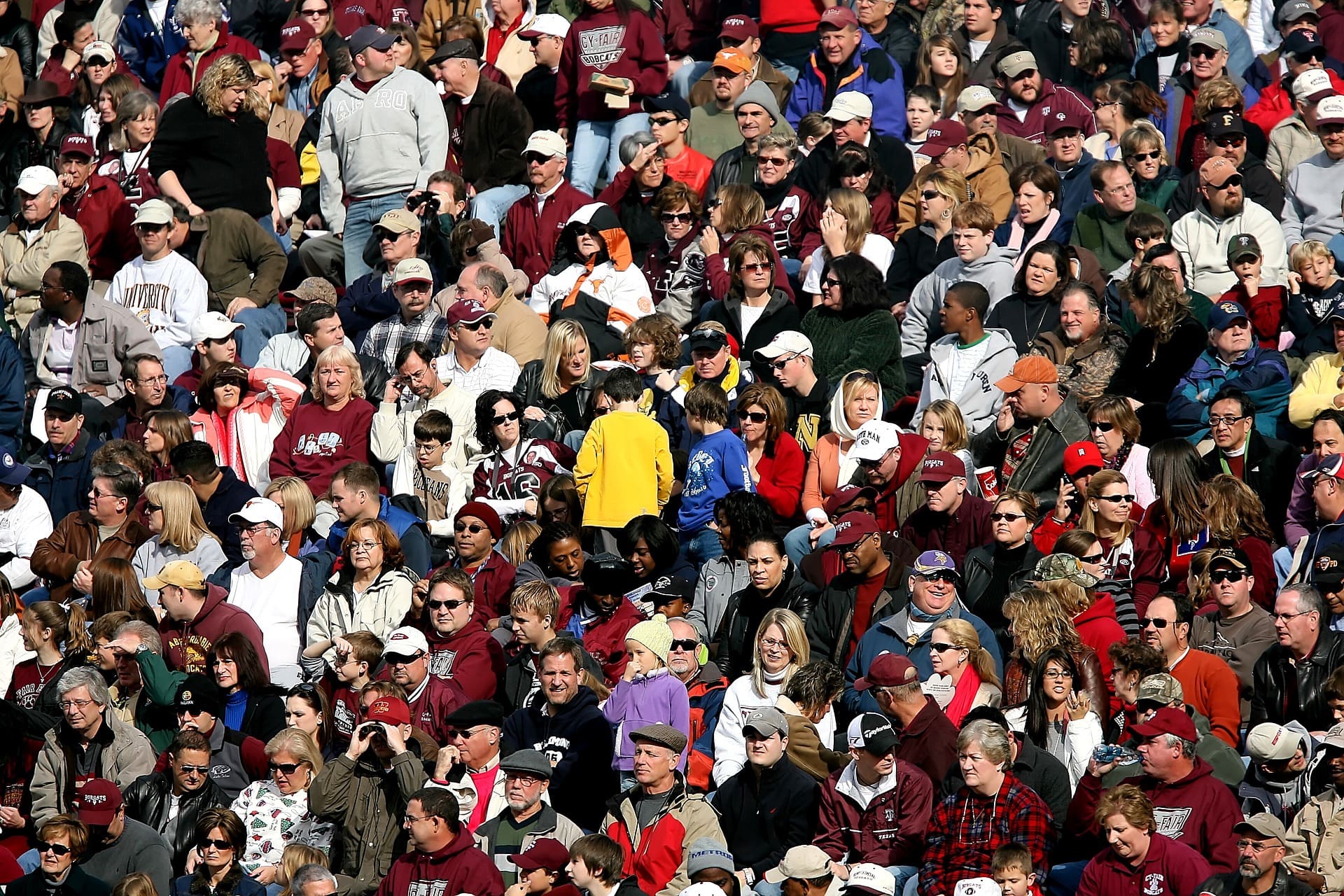 In Football Manager 19, low league teams LOVE playing Cup Games. And why is that? Because of a chance of a David vs Goliath match up. Everybody loves and cheers for the underdog which is mostly you and it usually brings in a full stadium of fans. This means record income from tickets and that is something you always need. For example, our team member, Andrew once managed Gloucester in the 5th league and somehow managed to play against Middlesbrough who was in the Championship at that moment. The record was broken – Highest Gate Receipts at $102k. In comparison, Gloucester paid $25k for their record transfer back in 1990.
Just imagine what earning 4x the record signing means for a club and what a boost it is and in real life, it's no different. The players just give their everything in Cup Games as it earns them record-breaking money and gives them prestige. The most recent memory of such a Cinderella story is Lincoln City in 2017. They played in the 5th league which isn't even a professional league and they came to the FA Cup quarterfinals that year.
Yes, finally you get a message that the stadium is going to be upgraded, but guess what? They aren't sure how much capacity they will upgrade.
So, you wait and wait and wait and boom! 800 new seats!
It might sound ridiculous, but it's a 27% increase in Stadium capacity when playing Gloucester and that is AMAZING!
It means higher attendance; seat tickets are higher than standing places and you will break the record for average attendance!
Investor Takeover of the Club
When you get this message in your inbox your eyes might start to shine very brightly. You imagine the millions you are going to get for the next transfer window, the champagne, the women around you, driving Ferraris and then reality hits you that it's just a local businessman who is buying your whole team for around $80,000 and he doesn't plan to do any investing. Also, he will judge you from this point on, so having a good season so far means nothing as you are starting from zero again.
Another way the Investor can screw you over is the transfer embargo. You're lucky if this doesn't happen during the transfer window, but it can happen, and it can last the whole duration of the transfer window since the talks about the takeover can drag out for a long time. During all this time you can't buy or sell any players and you must start the next season without any new players. It can cause you to get relegated easily!
Not enough staff members or not good enough
When playing those high-level clubs in the best leagues in the world you never get conditioned by a player from your club who wants to sign a new contract that you must get better staff members, but it happens in the lower leagues!
When a very ambitious player wants to leave and you want to give him a new contract, one of his conditions might be to improve the staff!
This can be tricky as the best staff doesn't want to work in a low reputation club but it's still manageable as every year more and more players turn into coaches and you can sign those.
The other thing is, not knowing when your player is going to come back from injury since your physio has a physiotherapy attribute of 4 and he clearly has no idea what he is doing. You have to get rid of those as soon as possible and try to get better staff in.
This might be another thing you don't do when managing the best clubs of the world but in the low leagues it's simply the most important thing to do. The transfer budgets are 0 or very low and you rely on the wage budget.
This is where the clauses come in. The worst ones for a low league manager in FM19 are Yearly Wage Rise which means the player gets a percentage wage rise every year no matter how or if he played. And Promotion Wage Rise is another one where the player gets a percentage wage rise if you get promoted. You might think that one is ok because they deserved it and they do, but trust us when we say, you can't afford it. Many players with start with a 30% wage rise bonus or promotion bonus and if you use a Director of Football, he will gladly give it to them. That's why you should always do contracts yourself or the money will be your doom!
A thing that happens when giving contracts to staff is this clause:
Waive Compensation For Managerial Role – If set to yes, then if the staff member leaves your club to sign as the manager at another club, your club will not receive the compensation fee for early contract termination from the other club, which could otherwise potentially discourage or prevent the other club from signing him.
This clause can, therefore, help encourage a staff member to sign for your club, possibly allowing you to offer a lower wage or other, less favorable, clauses. Selecting no will have the opposite effect.
It also means that if a coach wants to leave your team to become a manager you will get no compensation from the other team.
Miscellaneous FM Low League Tips
These are the things that have "nothing" to do with finances.
This is something that happens on a regular basis in lower league clubs. Your stadiums simply don't have heating or water drainage solutions, so your games get postponed. This can screw you over because you then have to play more games in a shorter amount of time. And that is really bad because you have bad players who get tired more easily than the professionals do.
Higher League Management Offers
You'll get these often when playing as a manager of a low league team. That is if you are good enough.
The sense of accomplishment you get when a team that is 2 or even 3, maybe even 4 leagues above you offer you an interview is something you don't get when you are the top. Andrew has been in the Vanarama National League with Gloucester for 3 seasons around the middle when everyone was expecting him to get relegated. The media, the fans, even the board. Suddenly an Interview Message! It was Leeds who was in the Relegation Zone in the Premier League.
He says he can't describe the feeling, but he knew he was doing things right at Gloucester and declined the interview. Of course, that made his status at Gloucester UNTOUCHABLE.
Your club players playing for their country
Most Football Managers hate this since there is a chance that their player is going to get injured. But when you as a Low League Manager get the message that one of your players is going to be away for an international game, then you know you are making progress!
You have an international!
He will probably be playing for the under-20's of some third world country but that is still great news because it means your team is improving. And the more and more there are, you know you are doing a better job every year.
The Media Screwing You Over
It happens rarely at higher clubs, but it can happen. When you are a low league manager, the media questions everything. From your formation, the decision not to do any changes in a game, your starting lineup and deciding to bench somebody and everything you answer improves or worsens your relationship with your players.
Example: Andrew had an offer for a player, and he declined it. The player wanted to have a chat with him because he wanted to join a higher league club. After some talk, the player wasn't happy with the discussion and talked to the media and other players. That started ruining the atmosphere in the club and Andrew got asked a question by the media about the player being allowed to leave. Andrew clicked on the answer: "I want to resolve this as fast as possible". That caused the game to put in a promise: "Ensure the player is sold".
In the end, he had to sell the player to keep the whole team and atmosphere happy even though he didn't want to. You can put your assistant to handle all media talks if you want to avoid this.
Also, this happens rarely in higher league club because you have a better reputation as a manager and the players are simply…scared of you.
What about your low league experiences?!
That's it for this blog post and we hope we educated you in some things and we aroused your imagination about playing with lower league clubs. As always, if you do already play with a lower league club, tell us about your experience in the comments and tell us about things we missed mentioning in this blog post.
Until next time, have fun and enjoy Football Manager 2019!