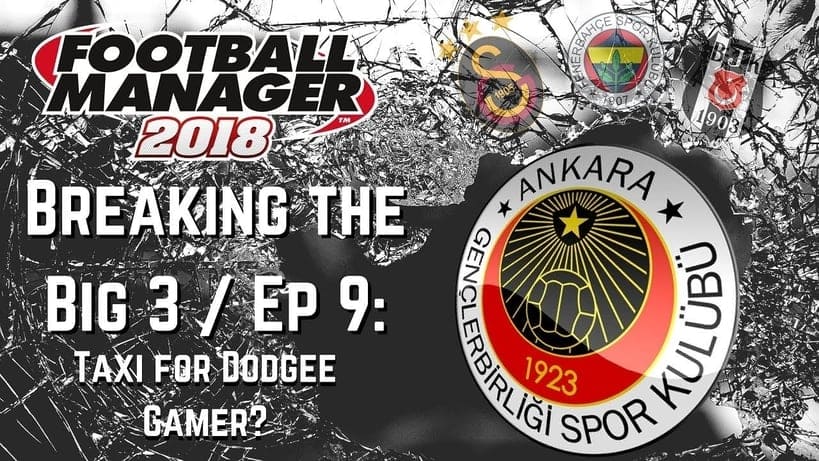 Breaking the Big 3 – Genclerbirligi – Ankara Derby – FM18 Story
By dodgeegamer | March 23, 2018 | 337 Views
Day by day FMBrotherhood is bigger and bigger and we have more and more FMCreators and more and more views to all! This time we travel to Turkey, to find a Genclerbirligi Ankara Derby – FM18 story there. Interesting club and an interesting league to play in!
Dodgee Gamer, our new FMCreator is on a mission to break big 3 in Turkey – Galatasaray, Besiktas, and Fenerbahce. Will he make it and how his story goes you can follow on our Community website as on his channel on YouTube –  DodgeeGamer.
We found this episode really interesting and we suggest you take a look at what our new FMCreator prepared for us!
Enjoy this Genclerbirligi Ankara Derby FM18 Story!
Genclerbirligi Ankara Derby FM18 Story by Dodgee Gamer
Genclerbirligi Ankara Derby FM18 story is ahead of you! A few games into our 4th season at Genclerbirligi in Turkey. After finishing second last time, we are looking to challenge for the title again but away form has been poor in our opening matches. In this episode, we take on local rivals Osmanlispor away and then wobbly-at-the-knees giants Fenerbahce at home. Can we get our season on the right track?
Enjoy the next episode of Genclerbirligi FM18 Series here!
Also if you like this episode, feel free to vote it here on FM Brotherhood, share it over the social media and comment it either on YT channel or here on the community website! Cheers FMBros!