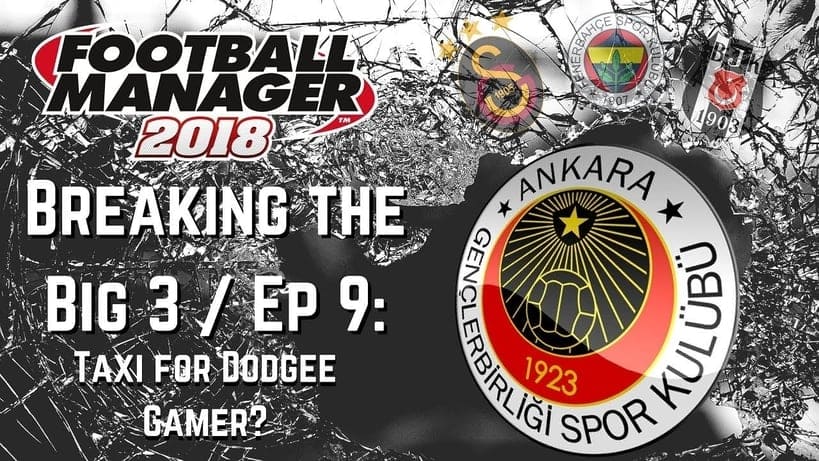 Breaking the Big Three – Gencerbirligi FM18 – EP 27 – Hellos and Goodbyes
By dodgeegamer | March 31, 2018 | 25 Views
Beautifull day and what else can be better with a morning cup of coffee than "good-old" Football Manager story, this time new episode of Turkish Genclerbirligi Series – Genclerbirligi FM18 Series EP27. DodgeeGamer had some not so easy matches in the last episodes and now there will be some new things in his club. Will he do the right thing and will his choices make something big in this Turkish club, we will see in the next episodes. So stay tuned and enjoy new Genclerbirligi Episode, number 27!
If you missed the beginning of this story you can check it out here – AnkaraDerbyFM18
Genclerbirligi FM18 Series EP 27 – Hellos and Goodbyes
The new episode of Breaking the Big Three with some tough choices to make in the transfer market as two of my young stars are subjected to intense interest from big teams in Europe.
The previous episode of Gencerbirligi FM18 Series – EP26!
We also have tough clashes in the Super Log with Basaksehir (1st) and Konyaspor (5th).
Join me on my mission to take Gencerlbirligi to the top of Turkish football!
Feel free to comment, share and vote this FM Story here on FMBrotherhood!