Old Bastards FC – Season 2 – Football Manager 2018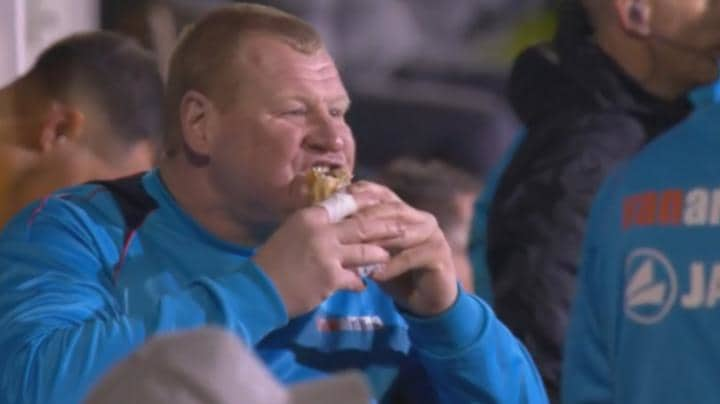 New season, new league, new players but same format. Crazy FM Story – The Old Bastards FC have returned from their summer break ready to take on the teams of the National League in the second season of our Football Manager 2018 project.
Old Bastards FC – Crazy FM Story
A number of familiar faces have since retired, but they have been replaced with some quality additions.
The Pie Man (Wayne Shaw) has been added to the coaching staff, where he has easy access to kitchen supplies, however, the captain 48-year-old Roar Strand still remains.
Leading the lineup front will be former Newcastle United forward Shola Ameobi, and at this level, despite his age, I expect some goals.
Find out how Old Bastards FC – Football Manager 2018 story started now!
In case your unfamiliar with the setup at the Old Bastards FC, all players must be over the age of 35, this is our 2nd season after securing promotion from the National League North via the playoffs after beating York City in the final.
Our journey thus far has been like a rollercoaster, we can play some teams of the park, but get turned over in the next match.  Our legs may have gone, but the skill still remains.
Join the gang as we start season 2 with the main aim to retain our status as a National League team before dreaming of a push towards the Football League.
The link above contains a playlist which will include new episodes as they are added daily.
If you love this crazy FM Story you can comment it, share it and of course vote this FM Content here on FMBrotherhood! Cheers FMBros!