Old Bastards FC – Anyone fancy a pie?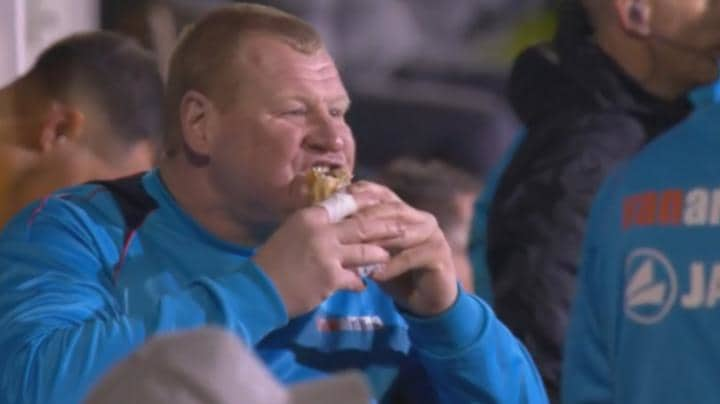 Here you will find out about the crazy Football Manager project – Old Bastards FC! Enjoy this story!
My latest crazy Football Manager project was one of those moments that came out of nowhere, I thought could I take a team of old age football pensioners and turn them into football gods?
Crazy Football Manager Project – Old Bastards FC
I have seen something similar before, with creators opting for a team of youngsters, but no one had gone down this route.  Of course, I could make it easy by creating a club with Gianluigi Buffon between the sticks, and Zlatan up front, but I don't like things too easy, so I tried to keep it realistic.  Opting for a team of players over the age of 35 of a level that can compete, but not dominate the National League North.  Hence Old Bastards FC was born.
Did you read Rise of the Orient by – Roverseas?
My squad consisted of some familiar names of football more in tune with the late 90's such as Lee Hendrie, Liam Lawrence and Simon Simonsen between the sticks.  As for the creative outlet we have relied on 36-year-old "uber midfielder" Emil Gargorov and the goals from Mathieu Scarpelli, and we have been led by 47-year-old ex Norway international Roar Strand.
We also have a bit of a character looming in the background, who likes to visit the bakery every now and then, that's right the behemoth Wayne "the Pie Man" Shaw.
This is an ongoing project, and we are about to finish our debut season, I don't want to give you any spoilers, as it's a bit of a rollercoaster of a journey, below is the continued playlist which will be updated as and when I add episodes (currently aiming for one a day, but that can be a bit tricky).
The full story as it unfolds can be found here:
Moving forward, I am starting to sound out potential additions to the squad for the new season, and one day perhaps in about 3 years or so, we can add Wayne Rooney to the squad, as then he would have reached our age quota.
Meanwhile, Mr. Shaw has just nipped off to Gregg's for the bacon butties.
We hope you like this crazy FM18 project and that you will vote it with a high grade here on the website.
You can feel free to comment it and share it. Cheers FM Bros!