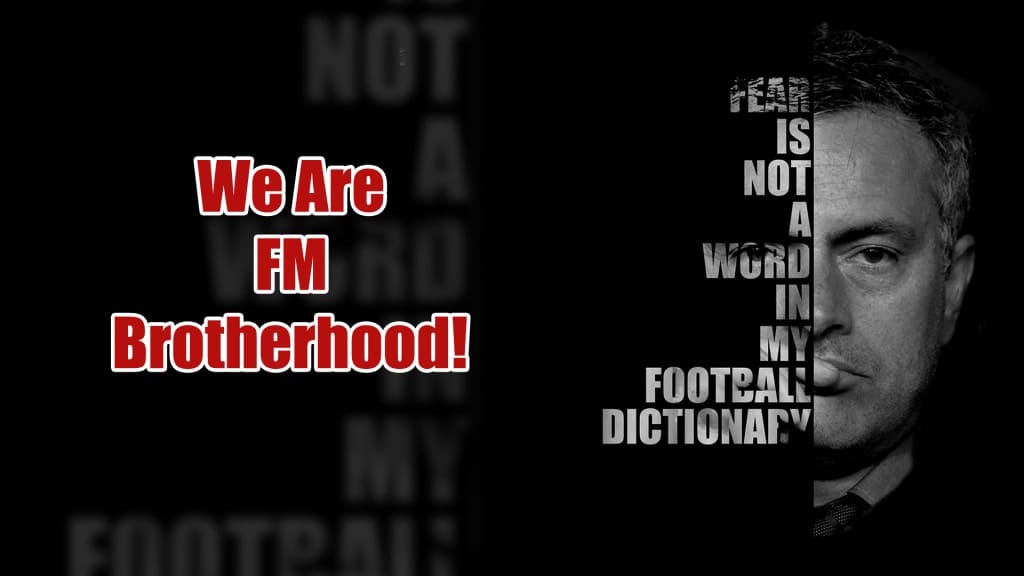 The kids aren't all right – Gelios Kharkhiv 3nd part of FM18 Story
By fmnovice1 | March 25, 2018 | 385 Views
That feeling of seeing the notification of "Youth Intake Day FM18", then seeing those beautiful words – "golden generation"
No?
Me neither…
10 years into the job at Gelios Kharkiv and those words are still missing – although to be fair to the game, I shouldn't really be expecting them should I?
Intake Day is very much like Christmas – you know it's coming, you're really looking forward to it, but when it arrives you feel disappointed and it always appears that everyone else gets better than you ever did.
If your familiar with my story, firstly – Thank you for keeping in touch – and secondly you'll know that when I first arrived we had nothing – the basic facilities all around with absolutely no money to improve the situation and this remained constant until we started to get into Europe and have been able to progress everything so that it is "Average" across the board.
Training Facilities = Below Average (will improve in Nov 2027)
Youth Facilities = Below Average (will improve Nov 2027)
Junior Coaching = Average
Youth Recruitment = Average
If you consider each season we get 15 odd trialist's arriving on intake day, to only have a handful worth talking about despite the financial outlay would suggest that at the moment at least, we are being short changed – taking a step back at this point, I must praise the game here, we haven't seen overnight success and in reality you wouldn't, it would take a number of years for a production line of talent to be established, and we even could be waiting a while for some 5 star potentials, but I'm not patient and I want that golden generation notification and I want it now!!.
We have had the odd diamond that has made it to the starting eleven and some have stayed there.
Mikhail Cherynkh was in the very first intake that we got and he became a regular on our side when we were establishing ourselves as a Premier League club – sadly now, even though he still has a contract for another 12 months, we are open for offers for the lad – it's nothing that he has done, the club has simply gotten too big for his ability and better players (Dmitry Krush, Daniel Taiwo) are ahead of him in the queue. Mikhail had a golden 12 months where he was named the Ukrainian Player of the Year after scoring a hat-trick in our 1st ever Europa League match away at FC Midtjylland. He's played nearly 170 times for us which isn't to be sniffed at.
Ruslan Mikhailov – Central Defender – managed 20 matches over 6 seasons before being released – again like Chernykh the club probably got too big for him in the end – in his last season, he started to kick off that he wasn't involved so he got let go and now plays in the Ukrainian 1st Division. If he hadn't started to complain then I would have kept him around as he was OK, still young, very cheap and most importantly Ukrainian (remember last week's post about the maximum of 7 foreigners on the pitch at all time)
Maxym Klimakov – Right Back – I've still got a bit of hope for him, a 5 star potential when he first arrived, now only a 3.5 star potential player but he has problems – he refuses to be tutored (Realist personality) and has no interests in any loan moves – the only way he's going to improve is by playing 1st team football and I've got Abobakar Dembele and Marek Szepssy already established in that position – the best he can hope for is cup matches and the odd dead-rubber league match – there is part of me that thinks his drop in potential is more that I have better squad players now than when he first arrived but his refusal to be tutored isn't helping.
In the early season's I would sign all the players regardless of what their potential was in the hope that maybe my head of youth development (I believe he rates them before they've signed) wasn't that good and something develops – THEY DIDN'T, and then I had up to 3 years trying to sell them, so I took the call to be a lot more subjective with them and pick the best of the bunches each season – most years this has meant that I am only signing 3 or 4 each time but it means I can focus more on them and mould them into heroes..
I've just had this year's intake – in my latest episode – and signed 3 of them – which very quickly became 2 as I will explain.
Stanislav Shulyak – Midfielder – 3-star potential – is a natural in the Central Midfielder (CM) and pretty comfortable as a Deep Lying Playmaker (DLP) – both of these roles are used in my tactics so he's off to a good start. He is unambitious which is a negative but I have a squad of Determined players with favorable personalities so that negative should soon be negated. He can do the fancy stuff well – Free Kick Taking 15, Corners 11, but it's the bread and butter stuff that worries me – Passing only 7, Finishing 4 – the DLP is involved in most of the moves as the name suggests and the CM gets into a lot of attacking positions and they score lots of goals for me. In all honesty, the best he will be is a squad member, but as a Ukrainian, he deserves the chance to show what he can do – he's averaging 7.31 in the Non-Competitive matches he's played since he's arrived which is not something that can be ignored.
Artem Pogorelov – Goalkeeper – 2.5-star potential – the Head of Youth Development says he is the best player to come through the academy in years – he makes that claim every year… I've already got 2 keepers that are graduates in the squad – Volodymyr Mostovoy who is getting released at the end of the season as he is now in his early 20's and can't be described as promising anymore and Nazar Proshutya who came through last year and will probably go the way that Mostovoy is about to go when his youth deal expires. It seems to be constant that my best regens are Keepers – I must have had about 6 in the last 10 seasons that were signed.
Olexiy Protasov – Defensive Midfielder – 2.5 star potential – was very much in two minds with this one – on the one hand he's a natural defensive midfielder and we don't play with them, but on the other hand I've got a number of players in the squad that started that way (Starkov, Tankovs'kky spring immediately to mind) so its not a go/no-go blocker here. He can play in the more natural midfield positions – albeit unconvincingly – but I've got good coaches, got good tutors and he's got 2 years to develop before a decision needs to be made. OR NOT. Signed him at 9.03 in the morning, sat down with him that day and immediately talked about tutors – 3 options – Starkov, Kogut, and Tankovs'kky – and he didn't want to work with any of them – AND told me to stop wasting his time, which really, RE-HEALLY got to me. So I sacked him. Less than 24 hours after the signing when he was shown the door – if he was a 5 star potential player then I may have just got on with it and tried again later, but the best I would get out of him, was maybe if he was lucky, becoming a squad player – and that's if he worked really hard and had luck on his side.
Youth Intake Day – Soon in our Football Manager 2018 story!
It will soon be intake day again, let's hope the 11th year is better than the rest…
This Week:
Mon –  a trip to Italy to play AC Milan – we've beaten them twice in a couple of seasons
Tue – a league match against Shakhtar that can be classed as a can't lose
Wed – Champions League group stages – Athletico Madrid
Thur – the episode that contained the youth intake and the #sacking
Fri – massive 2 games against Shakhtar and Barcelona
If you want to subscribe to the channel, then click on this FMNovice!
We hope you all enjoyed this Youth Intake Day FM18 Story, and you can vote it here on the website. Also, you can share it, comment it and tell us how do you like this kind of stories!