Things I want In Football Manager – Future Challenges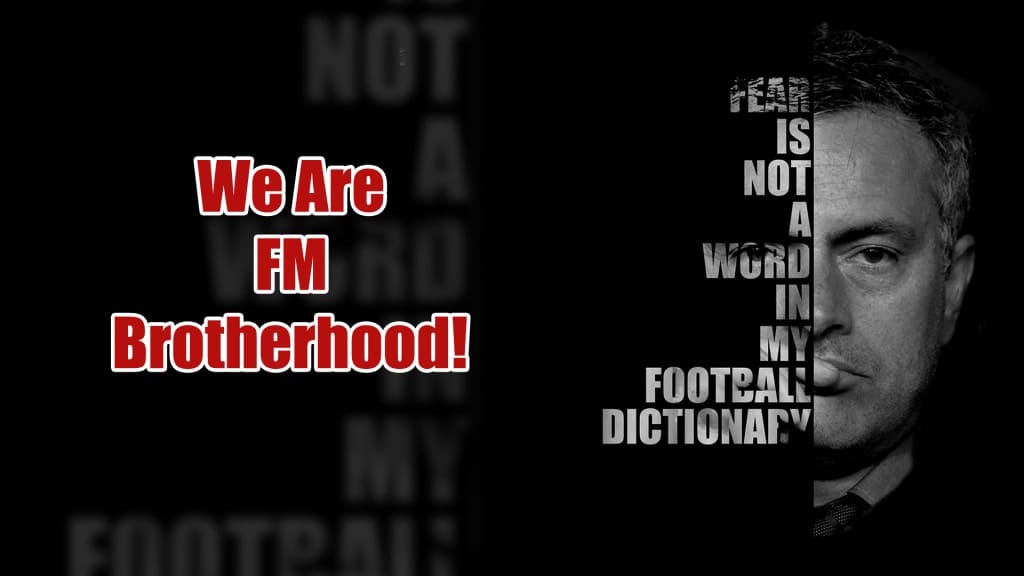 The great thing about planning a new save is that you remember all the great things about your current save and this gives you the impetus to carry on!
Well, I am finding that at least…
In my last post – rather hastily written when I felt that things were ending, I talked about giving myself 2 seasons to win the Champions League and then that would be that – well screw that idea. Firstly because I don't think we will be in a position to win the CL in 2 seasons and there is so much I still feel I want to achieve – most of these things are things that I would want to do in a new save, but they are long terms goals/challenges that require a save of many years and that is something I already have. So why would I end this save to start another long-term one?
Things I want in Football Manager
Topping the hall of fame (domestic) – This one will take a while – effectively I need at least 8 domestic league titles to even get close to topping it as Paulo Fonseca and Mircea Lucescu dominated with Shakhtar over the past 20 years, both within the save and before. At the moment I sit in 5th position – they have 3 times as many points as I have.
Winning the Champions League – who doesn't want to do that?? – this may become the hardest of them all as we are simply not strong enough to compete with the biggest and brightest in the world – that day may come so it's on the list. We are currently ranked 19th biggest side in Europe by the reputation which probably shows how much work is required to become that elite side challenging for the biggest prize in domestic football.
1,000 appearances Challenge is a challenge that always interests me, but in reality is practically impossible especially in the Ukraine, as the name would suggest you are trying to get a player to play 1,000 competitive matches for your side – if you get a 15-year-old regen and play him 50 games a season for 20 years, he would be 35 before he can achieve this. We play 32 league matches, 7 Ukrainian Cup matches if we reach the final and then a minimum of 6 Champions League matches now that we are winning titles and getting automatically into the group stages so worst case scenario now is 45 matches per season so I can't see that being achievable. Ironically we are a victim of our own success here – if we still had to qualify for the Champions League by finishing 2nd then this would give us another 6 matches just to get to the groups, so this will become the 500 game challenge for me – this will involve someone being a 1st team regular for 10 seasons which is a challenge in itself as we have a developing squad – we are not yet big enough to keep a big name if a world class side want him, but they need to be good enough to push us forward – more than likely then this guy will be Ukrainian and you know how hard it is for me to sign these guys!!
Igor Kogut – 261, the skipper but 32 so more of the squad player
Olexandr Svatok – 257 – at 33 so time is not on his side, but he was a regular last season so might make 300.
Bogdan Kozachenko – 221, only just turned 25 years old and he has many more years left in the tank – this guy is the one for me that can achieve the 500.
Pele Challenge, this replicates the number of competitive goals that Pele scored in his career (1,450??), like the appearance challenge above, then this will be practically impossible for the same sort of reasons so I am adjusting this down to make it realistic, so this will become the Steve Bull challenge – he scored 306 goals for Wolverhampton Wanderers and when I was growing up was the example of a goal scorer, and he played for the team I support at the end of his career (Hereford United). This amount will be very difficult to even get close to as your talking about 30 goals a season for a decade – any striker that does this, will, of course, become close to achieving the 500 game challenge as well.
Check out the what`s next FM story by this FMCreator here!
Gaston Kevin Rollin – 66 goals – he's 25 so does have the time but I don't know how much first-team football he can get this year – I've got 3 wonderkids ahead of him, and then Arroyo.
Washington Arroyo – 59 goals, only 22 and if I can keep hold of him then we've got a real chance of achieving.
Both the goals and the game challenge will increase over time – i.e. if someone gets the 500 games, then it becomes the 600 games.. but I wanted to set myself realistic goals for these challenges and it keeps the save interesting.
If you want to see more then I would love it if you click on this FM NOVICE HERE and subscribe…
We returned to video's this week with Episode 100 and an away tie to AS Monaco in the Champions League – i have had nearly 60 views on this video already which is beyond a record!!. This was followed by the home tie to AS Monaco and we can win the league for the 2nd time against Karparty.