Top 5 Football Manager 2018 Tips FM Brotherhood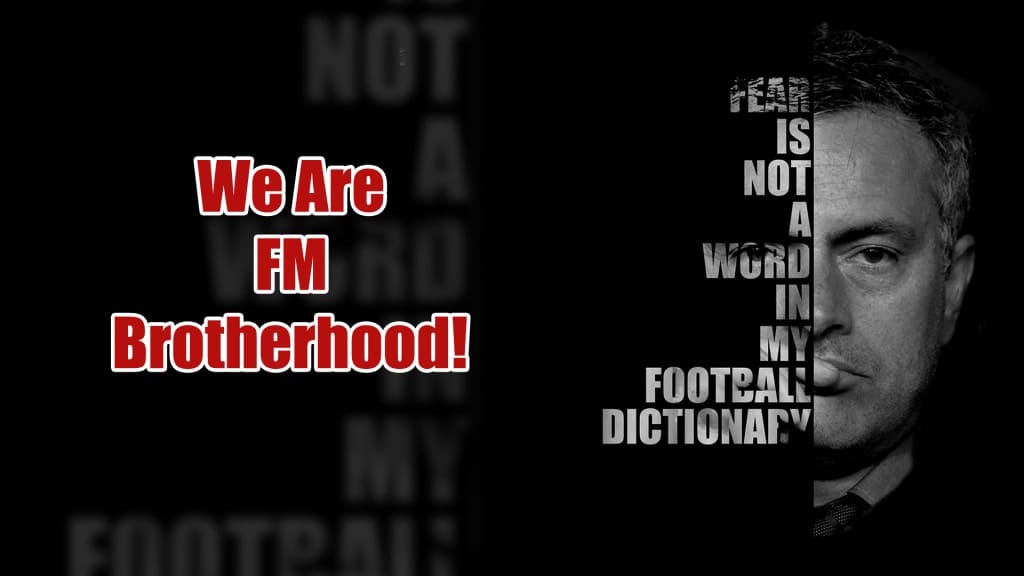 We are getting a lot of messages on our Twitter (@footmanbro) profile, Facebook, also some emails where people are asking us the same question over and over again. That question is: "Can you give me some tips about Football Manager 2018?".
We have given them all the answers and now it is time for a recap, here on FMB. We are bringing you top 5 Football Manager 2018 Tips – for the beginners to the advanced players. Those 5 tips are universal and may help you playing even the other games, except Football Manager.
Of course, we hope you don`t play anything but FM!
Top 5 Football Manager 2018 Tips – by FMBrotherhood and NikFM
Here we will present you some Football Manager Tips that we have prepared for you. We hope you are going to like it, enjoy this story and use some of them! Cheers!
First FM18 Tip – Stay hydrated!
Buy 5 gallons of water, or just fill the bottles with it, it should be enough for your new FM 18 journey. Always make breaks to drink water, so you stay hydrated all the time.
If you are like some of us (Nik from NikFM) you should set the alarm after every 20 minutes to remind you to drink some water. Once we found him under the desk with red eyes mumbling strange words because he didn`t follow this advice 😀
Second FM18 Tip – Close the windows!
You want yourself to be the respectful part of your society, after all. You don`t want your neighbors to think that you are some kind of savage or barbarian. That is something that can get on their mind if they hear you swear at Pepe missing the goal from 2 meters.
So to prevent this, just close the damn windows or play Football Manager 18 in the basement!
I was wondering for months why my neighbors are hiding their kids from me when I walk by, and then I got it!
Third FM18 Tip – Buy Notebook
Not the real Notebook. You should buy a movie – The Notebook. And no, we didn`t get any money to advertise this movie, but it is the one that will keep your wife/girlfriend away from you and your computer! It is tested and it works, while she is crying in front of a TV screen you can relax and play your favorite game.
In advance, you are welcome it is a hell of advice.
Forth FM18 Tip – Always wear a tie
You don`t have to buy a suit. You can put a tie over your naked body if you want to, but it will make you feel like a real gentleman and great Football Manager. 
That will give you the boost to your self-esteem and that feeling when your team scores the goal and you just set your tie straight is outstanding.
Like a real professional. Also, when you concede the goal you can take it off and wipe the nearest chair to suppress the anger.
Fifth FM18 Tip – Never break things around you!
I know, it is tough. When you concede a goal from the 10x worse club in the 94th minute and lose a game it makes you be like the Hulk.  Whatever you do, don`t break the monitor, computer or keyboard, it will make your pain go away but will make you feel even worse when you go to the store to buy the new one.
That is what the tie is for, to whip things around you (don`t whip humans please).
Feel free to share these tips with the others, to like this and vote post on our FMB Website. Cheers FM Lovers!