Football Manager 2018 West Ham Utd / Stoke Return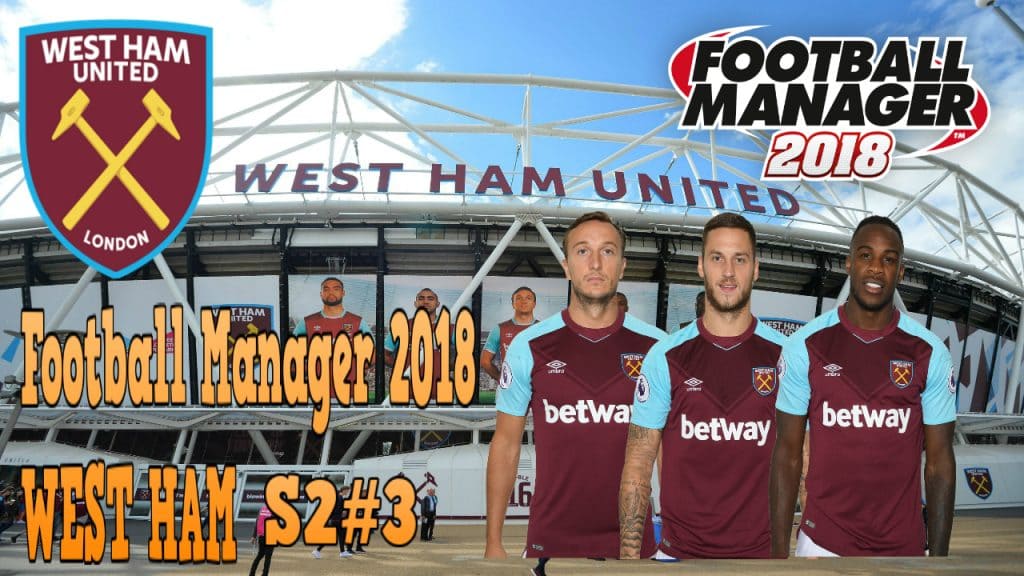 We have got a new episode of the second Season – FM18 West Ham United Series here. Liam Mills is one of our FM Creators, one of the first here. He played firstly with the Stoke City as their Football Manager, but the things didn`t go as well as he expected.
After Stoke City FM18 Journey, he went to another club, he has chosen West Ham United this time! So, we have got a new FM18 series here and a lot of interesting things will happen in this new Series.
You can check here how his West Ham United – Football Manager Series started.
At first, it wasn`t easy, West Ham United promotion to Premier League was needed in his first season as the football manager there. The last few games before getting promoted were especially interesting, so you can also check that out here on FMB.
With the tight budget our FM Creator and now the football manager of West Ham Utd. had not that easy job to find the proper players at the start of the season in Premier League with West Ham.
So far was fun, a lot of maybe strange things happened and we have enjoyed it. We hope you will enjoy this new episode too, so let`s find out together what Liam prepared for us.
West Ham Utd vs Stoke City – FM18
Enjoy the West Ham Utd vs Stoke City FM18 clash and some more matches.
So back with more here, West Ham United and things have taken a turn for the worse as we have lost all form.
Now we are struggling to get results which is very very frustrating. We are playing OK, just defending very poorly and we are also struggling to see out any positive game.
West Ham Utd is not too bad at the moment, still in mid-table but could easily drop further down with these poor results.
Will we be able to turn this shocking form around before facing the potential sack which I would not like at all?!
Again 2 in 2 saves would be very bad so how can I turn things around?
Come and watch and things may hopefully change 🙂
Feel free to comment, share and vote this new West Ham Utd vs Stoke City episode. Cheers FMBros!