What if Lionel Messi was Indian?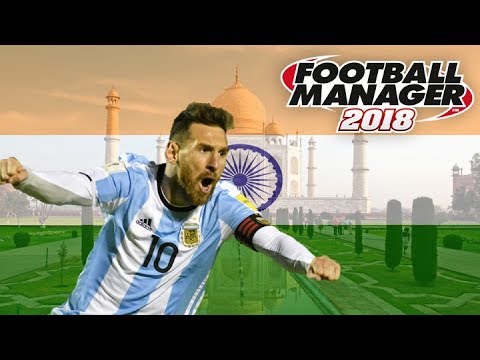 What would happen if you took one of the greatest players in the world and put him in a completely different environment?  Can a footballing wonder inspire a nation starved of football success and turn them into a powerhouse of the future?  Can a superstar such as Lionel Messi improve a nation more famous for its curry and cricket into the next big thing?
What if Lionel Messi was Indian – FM Experiment
What if Lionel Messi was Indian?
– Well…. Now is the time to find out.
You like this FM Experiment, you will also like this one, with Messi here!
In this one of my first footballing experiments, we take Lionel Messi and change his nationality into Indian to see if he on his great footballing shoulders can transform the fortunes of a country that has languished in the nether regions of the FIFA rankings.
DISCLAIMER***. This experiment could have proved more successful if Lionel Messi was somewhat younger, but regardless it's still an interesting prospect.  Future similar experiments will focus on more youthful footballing superstars.
We, from FMBrotherhood, hope that this Football Manager experiment entertained you as it entertained us. If you want more experiments like – "What if Messi was Indian", feel free to comment or contact us on our Twitter!
Feel free to comment, share and vote this experiment! Cheers FMBrothers!