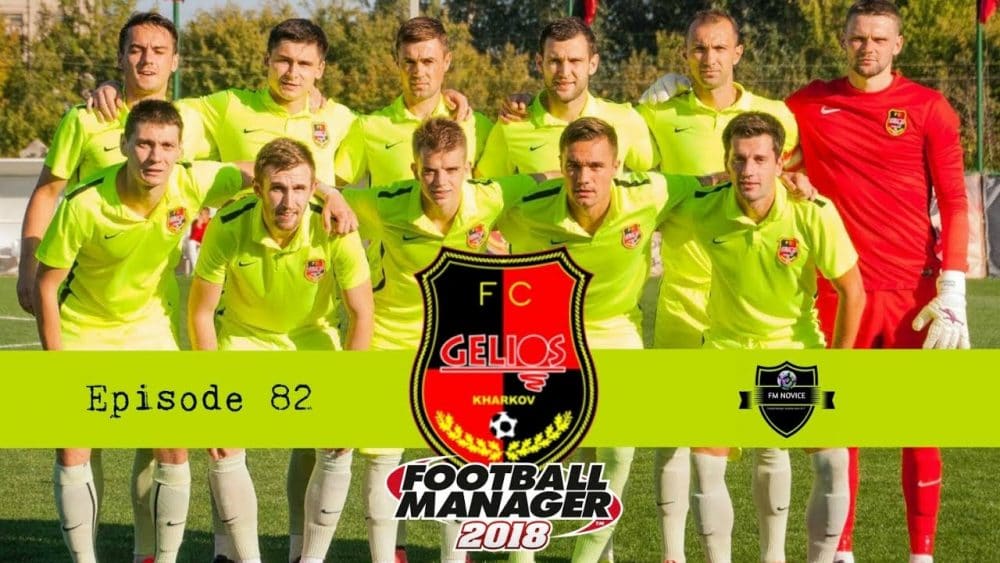 What's next? – Football Manager story by FMNovice
By fmnovice1 | April 11, 2018 | 24 Views
A question that I have been asking myself a lot recently, in regards to this save? What can we achieve next?
I've been on holiday for a week so haven't been recording any episodes so if you've watched Episode 99 of my Gelios Kharkiv Series then you are up to date on the published viewing.
If you didn`t see the beginning of this story – check here!
So this post is going to contain some spoilers – so if your my 1 or 2 people in my audience then look away now.
What is next – Football Manager Story
We are at the winter break in 2027/2028 and we sit 18 points clear at the top of the table having played 18, won 17 and drawn 1, with a healthy goal difference of +47. So back to back league titles is in the bag and with the 523WB formation, it has not been a challenge. Our squad is better than everything else in the league, but this formation is making the match engine look a bit silly on a weekly basis – it doesn't help that Fonseca left Shakhtar at the end of last season and the new manager is not up to the challenge – they currently sit in 3rd and we've already completed the double on them.
The Ukrainian Cup is at the Semi-Final stage and we are 90 minutes away from a game against Shakhtar in the final – we should hopefully get revenge on them for last season and that would be the domestic treble – we have already claimed the Ukrainian Super Cup.
And if I need to strengthen the squad, I've got a transfer budget of £72m to work my way through and that's after breaking the club and Ukrainian transfer fee's twice in a week…
Vladislav Maltsev from Shakhtar for £15m is a 22-year-old central defender that is already playing for the Ukraine national side and will replace Pablo Raymundo who has gone to Barcelona for £21.5m – and gives me 3 options in defense that are local boys.
Oleg Vepryk from Bordeaux for £29.5m is a 22-year-old striker who has 15 goals in 22 matches for Ukraine. In France, he averaged a goal every other game and the former Dynamo Kiev man will give me a 5th choice up front (not that I need it domestically!)
So domestically I am all-encompassing, however, it's on the world stage where there is still scope to challenge – we play AS Monaco in the knockout stages of the Champions League – this will be episode 100 of the series and is yet to be played…
I am now, however, a CLUB LEGEND which rather disappointingly wasn't announced and was something I noticed yesterday – that was the mission of the save so from that point of view – is everything done?
Not yet…
So to answer the question at the start of this post… the only thing left is to win the Champions League and I am giving myself this season AND next to achieve this before I think I need to put this save out to pastures new and move onto my next challenge.
Now time to do the party hat and record the 100th episode – all aboard the plane for France…