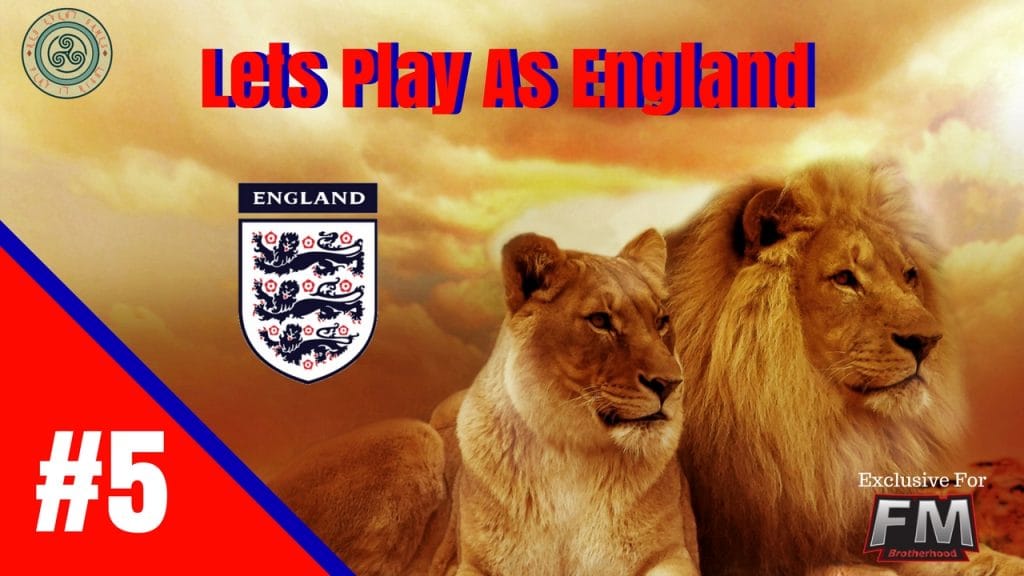 Lets Play England Episode 6 (FM Brotherhood Exclusive Series)
By redeventgames | May 15, 2018 | 25 Views
Welcome to the episode 6 of Let`s play England – FM18 Series – specially made for our community, FMBrotherhood! After preparations matches, some fun games against diverse opponents we are now up to the biggest competition that exists – The World Cup! In this episode, number 6, our friend and FMCreators (we suggest you subscribe to his channel and follow him), a great guy we are going to see the first match for England in the World Cup! In this first, already mentioned match, England will play against the worlds` happiest people (by some research they are) Denmark!
If you have missed the preparation matches for England in FM18 you can check them out here!
If you have missed the first episode in England FM18 Series you can catch it up here!
The first match in the World Cup 2018 England – Denmark!
The first match in the World Cup 2018 England – Denmark – something we were all waiting for in this series! It is always the pleasure to watch these kinds of matches. Denmark is a tough opponent, always an unfavorable opponent, no matter what competition we talk about.
Is this England ready to play the first match in the World Cup 2018?! Is the football manager from Red Event Games channel ready to beat Denmark? We won`t reveal it to you now, you will have to check it out in the newest episode of England FM18 Series! Enjoy it, my dear fellows and community members!
Feel free to vote the episode, to share it and of course, you can vote it here on our website, so we can find out which story was the best! Cheers FMBros!