Arsene Wenger`s Invincibles Tactic – Football Manager 2018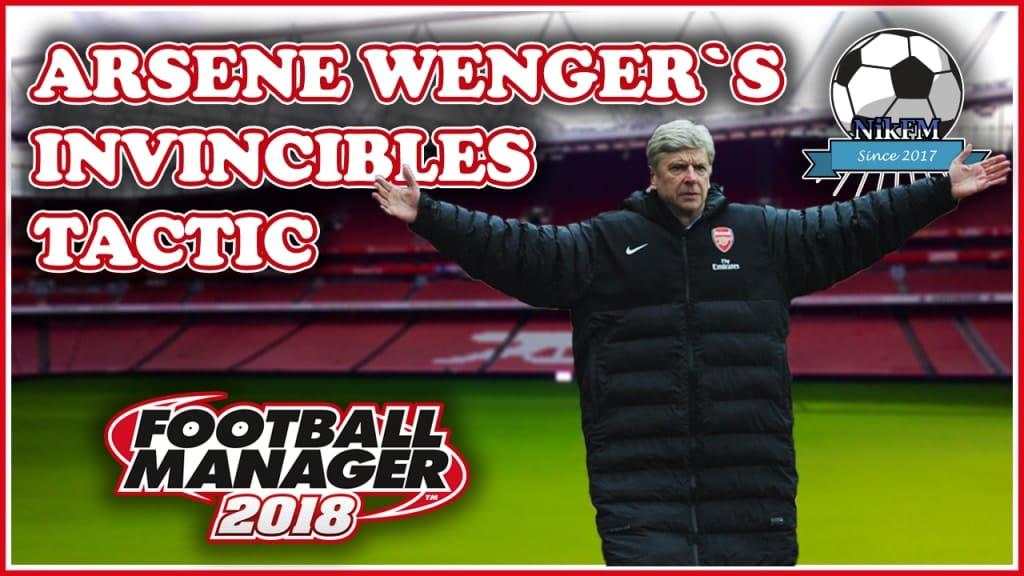 If you love football and you watch Premier League it is impossible that you haven`t heard about "Arsene Wenger`s Invincibles". That team played incredible football and they are now, and they will always be in football history because of their amazingness. Here you will see how would Arsene Wengers Invincibles tactic FM18 work in nowadays.
Check out the Unbeatable FM Tactic here!
There are movies, documentaries, numerous posts over the internet, even books that were written about Wenger`s Invincibles. In all of them is explained almost every tiny detail about their football, off pitch stories etc.
Here you will see something different, NikFM made a crazy tactic that replicates Arsene Wenger`s golden era tactic that you will surely like! That tactic he made used in Football Manager 2018 and more about the results of it can be seen below.
Arsene Wengers Invincibles Tactic FM18 Edition
With Arsene Wengers Invincibles tactic FM18 edition – Nik was really invincible, he made really incredible results 8-1 against Liverpool. That`s right, 8-1 against one of the strongest teams in FM18.
If you want to you can check out our best FM tactics here!
We still wonder what results could this tactic give us with a team that was superior like "Invincibles" in those days. Anyway, we hope that you are going to like this story, video and that you will follow the work of FMBrotherhood!
Cheers Bros! NIKFM is there for you!
Download Arsene Wengers Invincibles tactic in FM18 here!
Arsene Wengers Invincibles Tactic FM18 Edition is not the only thing on NikFM!
If you liked this video and if you like NikFM`s Arsene Wenger`s Tactic FM18 Edition you can subscribe our FM Creator and FMBrotherhood Youtuber and check out some more cool things about FM of course. There are also a lot of FM Tactics here on our FMBrotherhood`s website, we hope you will love.
Feel free to like this video, to share this post and comment on our website post or on Youtube video. We always appreciate others opinion and we always want to improve, so everything is welcome here! (but be polite please)