Antonio Conte Chelsea Tactics in Football Manager 2018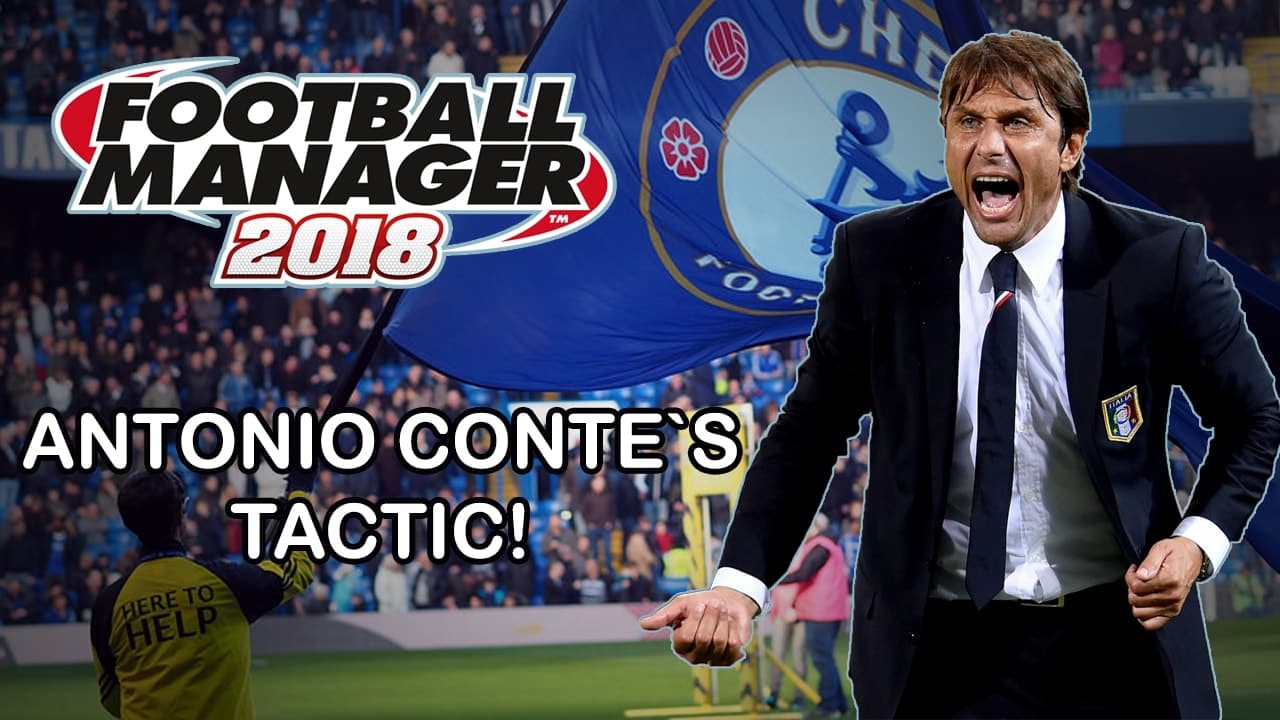 Antonio Conte Chelsea Tactics is something a lot of people were looking for in Football Manager 2018. Conte is a great football manager, although his Chelsea FC story ended and now he is having a lot of problems with Chelsea`s board. Here we will speak a bit about him and more about his FC Chelsea tactics – FM18 edition of course.
Antonio is an ex-football player and now, the Italian with his recognizable hair is one of the biggest football managers.
He was a football manager of Chelsea FC from 2016 to 2018 and during those two years, he really made an impact. He set a new record in Chelsea with 13 victories in a row and he has set the new Manager Award record with 3 consecutive monthly awards.
During his managing, Chelsea had really good times, but also, the didn`t have great results at the end of his Chelsea FC story, so on 13th July 2018, he left the club.
Antonio Conte Chelsea Tactics – FM18
We are here because of Football Manager 2018 and Antonio Conte Chelsea Tactic so we will speak more about it.
With this tactic, made by NikFM who analyzed Conte's approach in Chelsea, we made brilliant results, staying almost unbeaten with it.
Conte`s Chelsea tactic is attacking style tactic, where your club will make a lot of chances and won`t leave the ball to the opponents easily. Conte likes to play with 3 CB`s and 2 wing-backs who play in both ways.
CB`s are important, as the middle one is even contributing making chances in attack with his passes, which is a really interesting and unusual way to play from the defense.
Interesting parts of this tactic are two inside-forwards that jump into the middle when they are in attack and make a lot of making a lot of space for the wing-backs so this tactic is even more offensive.
This tactic has 2 CM`s and they are mostly defensive and covering the area behind wingers and in front of the defense, so they have to be good in tacking and with a lot of pace in their legs. Of course, this club has those kinds of players so you will achieve a lot in Chelsea with this one.
NikFM explained some more and you can take a look at it and how this tactic works here.
Download Antonio Conte Chelsea Tactic here!
Antonio Conte Chelsea Tactic is only the beginning!
With this tactic, that is maybe not really unbeatable, but that is amazing and minutely made by our big guy, NikFM you will have fun in this game, and we hope a lot of passes, goals, and wins.
If you want some more of these real-life FM tactics like this Antonio Conte Chelsea tactic, share this post, vote it and always stay with us, FM Brotherhood! Let`s love the Football Manager together!
You can also check out our FM Stories, we recommend: