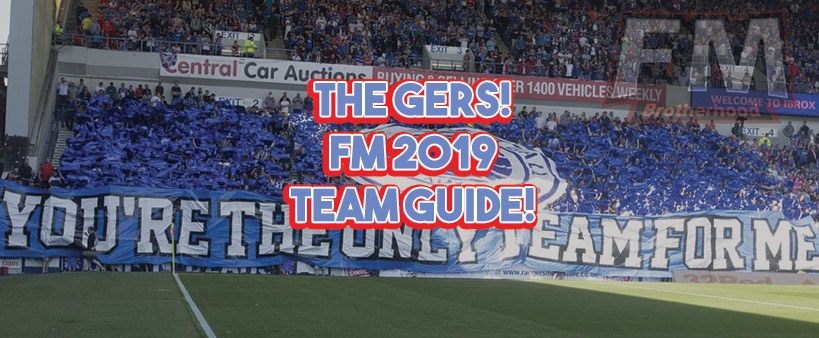 Rangers FM19 Team Guide – The Gers Need Youngsters!
By spaskecar | November 29, 2018 | 1543 Views
Last time we reviewed Juventus team in FM19 here. But, this time, we are going to share what we know about the Rangers FM19 team. In this case, we hope that this guide will provide all the information you need before taking over the Rangers managerial hot seat.
Rangers FC is a football team that originated in Scotland in 1872. On August 16, 1890, the Gers played their first-ever league match against Heart of Midlothian, which ended with a 5-2 victory. As time went on, Rangers emerged as one the most successful clubs in the football world. Till today the Gers hold the record of being the football team with the highest number of trophies in Scotland.
This Glasgow based club has won 54 league titles, 33 Scottish Cups, 27 Scottish League Cups, and one European Cup Winners' Cup. Their success kept going on until financial problems surfaced. This led to bankruptcy. Because of that Rangers later faced a liquidation process. That forced them to go down and play in the lower leagues of the Scottish football.
Rangers FM19 – Team Guide
Over the years, Rangers have built a solid root in the Scottish football. But things are no more as they were. Though the club is still fighting to dethrone Celtic, their biggest rival in Scotland. This Rangers FM19 team guide will show you what you need to know about the team. We will discuss their finances, team dynamics, and preferable tactic. This may help you know what to do when you take over.
Rangers Football Manager 2019 Finances
With how things have been with Rangers FC, their finances are not that good. You may be forced to rely on the players available and the club's youth system. The initial transfer budget provided by the board is £1.8M and the wage budget is approximately £20.4M p/a. Moreover, for scouting, the board provided a budget of £428,800. So if you take Rangers FM19 team it will be a real challenge to manage their finances!
Irrespective of the not-so-great financial status of the Gers, the good news is that they don't have any loans or debts to pay. That's really good. Therefore, you have nothing to worry about here.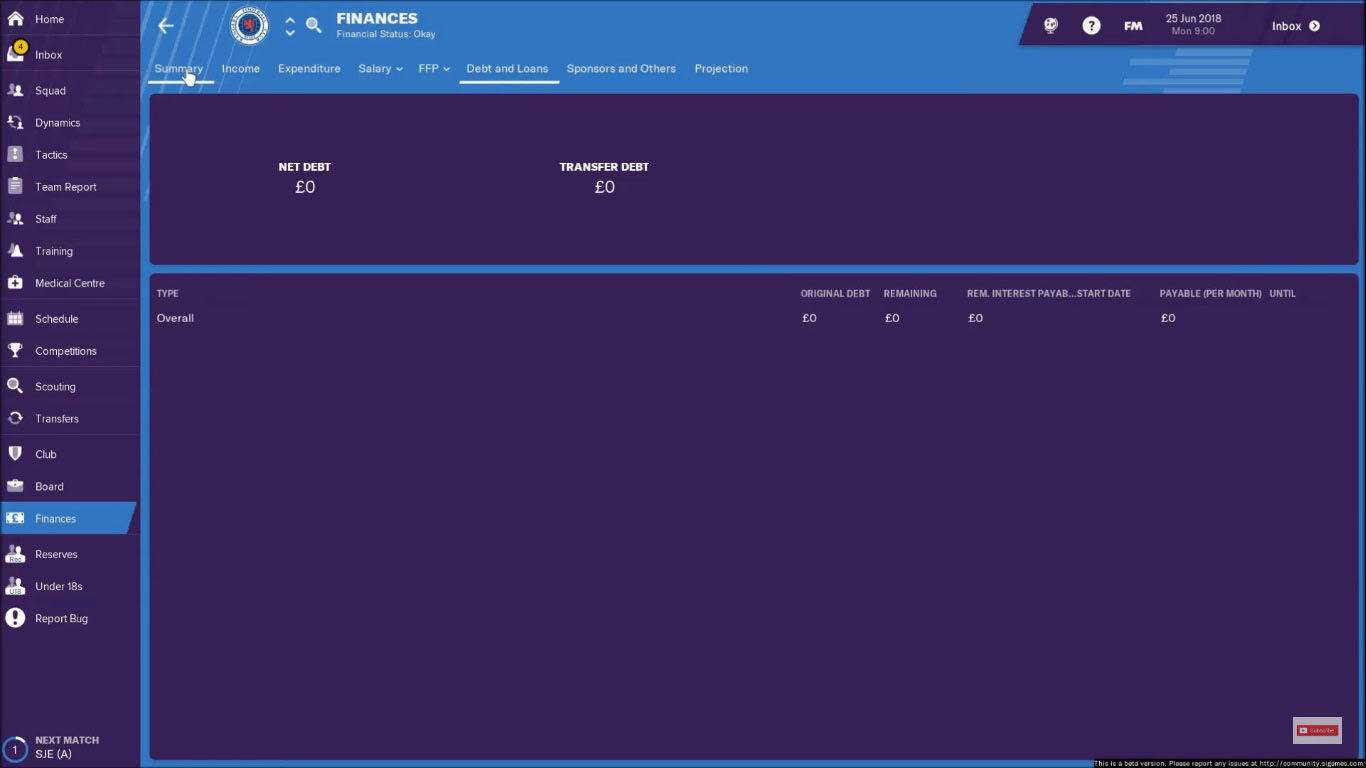 Let`s go to the Rangers FM19 board expectations. The board will want you to qualify for the Euro Cup. But with the reputation and history of this club, you should aim for the league title. Then, for the domestic cup, the board will want you to reach the final stage of the Scottish Cup. Also, they expect you to reach the final of the Betfred Cup (you can give your young talents playing opportunities in this competition). And finally, they request that you should at least reach the group stage in the Euro Cup tournament. So many requests ha?
Rangers FM19 Squad
Rangers has one of the best teams in Scotland. In this section, we are going to have a look at their Football Manager 2019 squad. We are also going to make some recommendations on the kind of players you should sign in order to make the team stronger.
The team dynamics of Rangers FM19 squad is quite interesting. The team leaders are Gareth McAuley (age 38 and could retire at the end of the season), Allan McGregor (age 36), and James Tavernier (age 26). You may need to start looking out for possible good team leaders since McAuley and McGregor are retiring very soon. Fresh blood is something needed here!
The best players in Rangers FM19 team are Connor Goldson (the best central defender) and Scott Airfield (an amazing Wide Playmaker).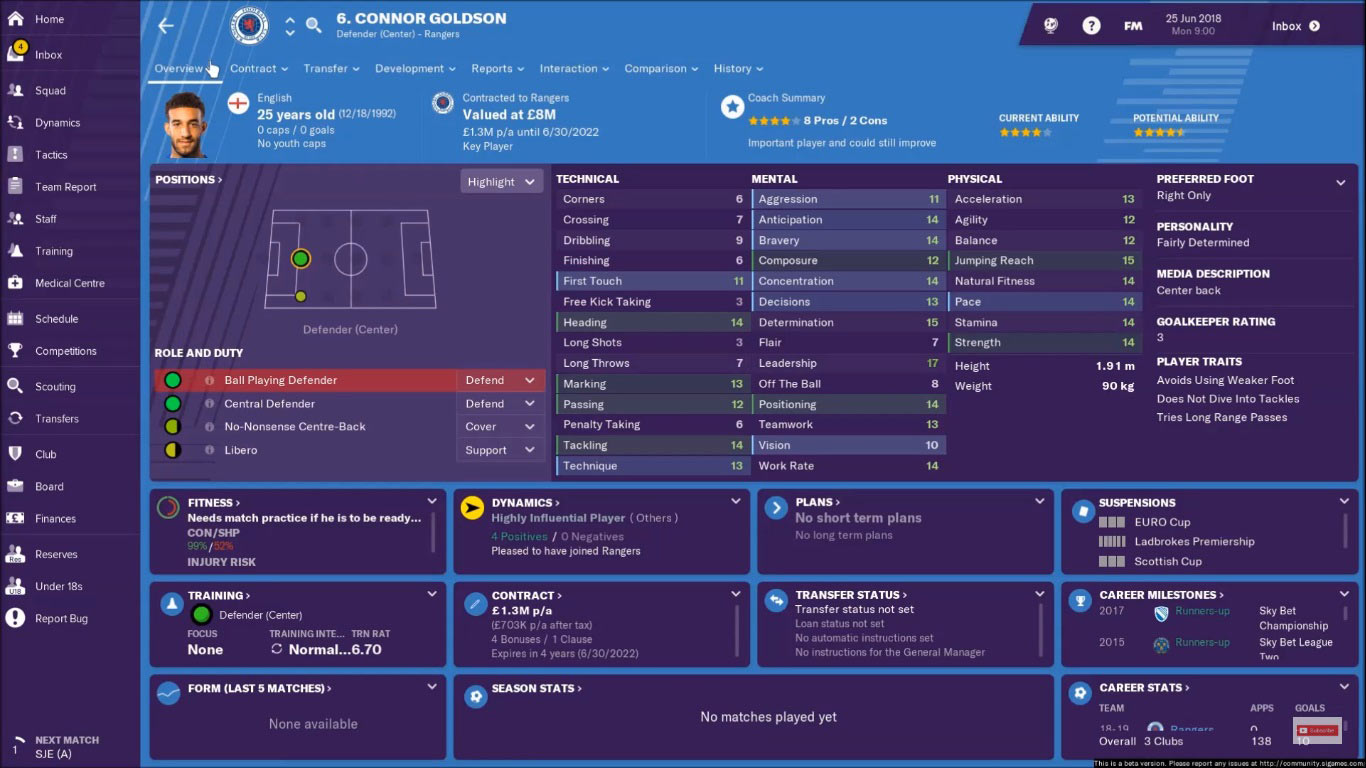 Alfredo Morelos is as we think, the key player – has one of the best current and potential abilities in the team as a striker. Build the team around him, we think that is important to do. Get some young players that are at a similar quality level. Maybe some low-cost FM19 wonderkids would do you a job in the Gers.
Overall, Rangers has a very good squad but the problem is most of them are loaned from the other clubs. So, you are going to find it difficult to get them back once their loan period expires. And this can make you struggle in your next season.
Moreover, this Glasgow club has some interesting youngsters. We find Zak Rudden, Jamie Barjonas, Dapo Mebude, and Glenn Middleton really interesting. These hot prospects have high potentials to be extremely valuable for the first team.
In term of bringing in new players into the squad, we do recommend Antony McDonald (Inside Forward, value: £44K), Jason Kerr (No-nonsense Centre Back, value: £96K), Tiago Ilori (Central Defender, value: £2.3M), Sercan Sararer (Inside forward, free agent) and, Tyler Blackett (Central Defender, value: £925K).
For the tactic that we do recommend for the Gers squad, check out NikFM`s new high pressing 4-2-3-1 tactic.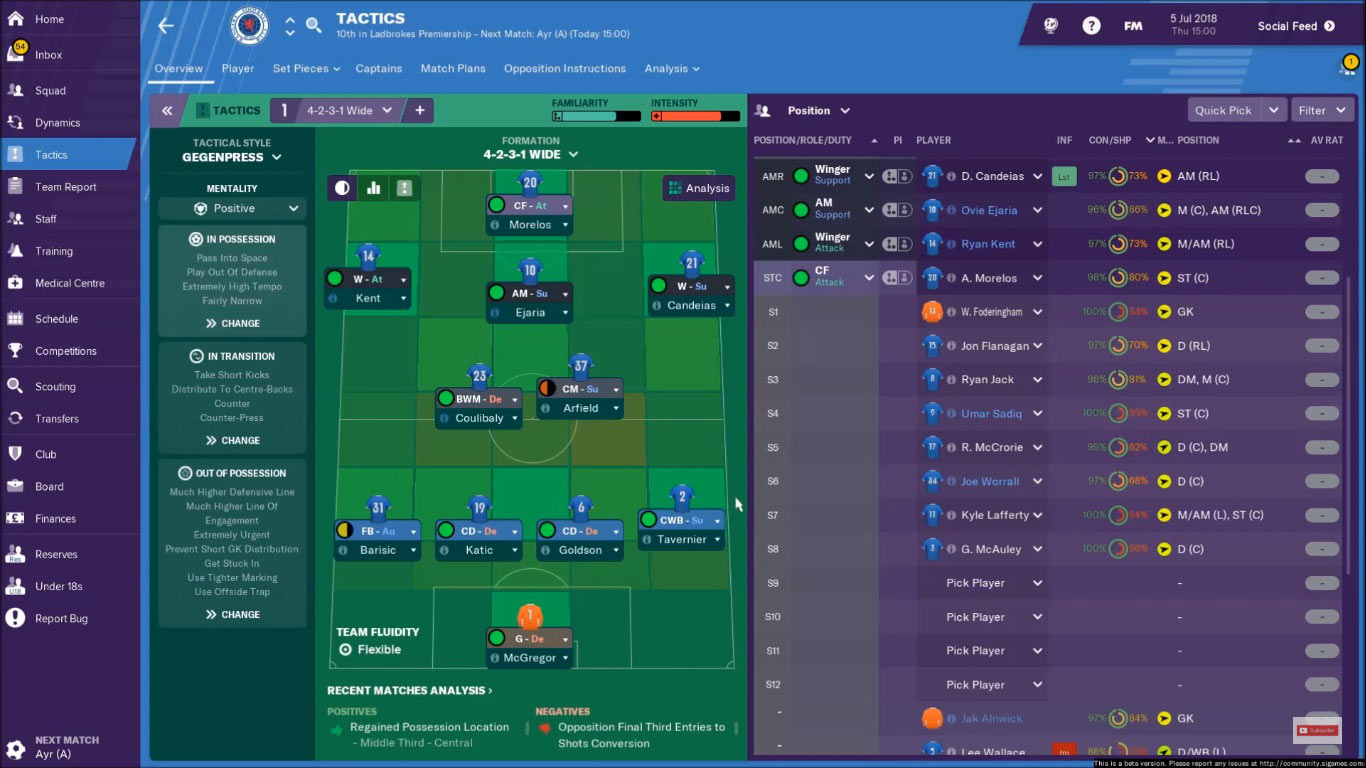 That`s not all folks! Nik forgive us our debt!
We have to thank Nik from NikFM because he did almost all the job here. Thank you once more for this Rangers FM19 team guide, thanks for many team guides like Olympiacos FM19 team guide, your best Free Agents FM19 Lists etc. We wouldn`t be that good without you Nik! Ok. Now can you forgive us that money we owe you?
Jump in and join our Football Manager Community of passionate FM gamers to stay up to date with our new posts.  More FM Tactics, Team Guides, and Experiments will be coming your way.