Juventus FM19 Team Guide – "Old Lady" is awesome!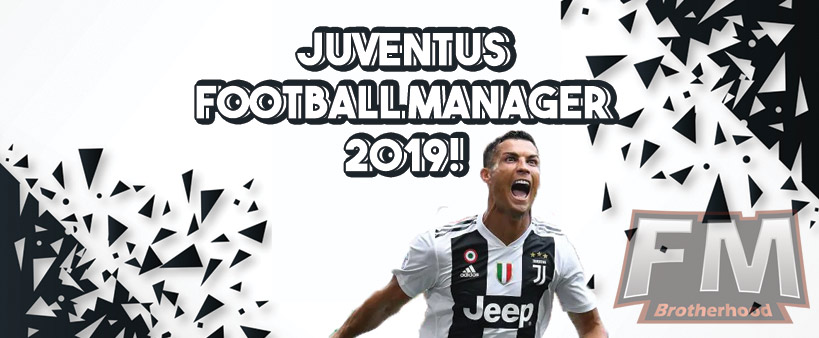 As part of our job to help you guys start off very well the new Football Manager 2019, we have decided to take out time to review the Juventus FM19 team. We hope that this guide will help you out in managing this team. After Greek sleeping giant – Olympiacos FM19 Team Guide it is time for Juventus FM19 guide!
Juventus is one of the most successful football clubs in Italy, alongside AC Milan. A group of Torinese students formed "The Old Lady", as nicknamed, from Turin in 1897. Since then, they have risen to be one of the top-rated clubs on the planet. Currently, they rule Italy.
Juventus have won the Serie A title 34 times, and they have been winning the league title consecutively for the past 7 years.  Also, Juventus have won the Italian TIM cup 13 times, the UCL title twice, and the UEFA Europa league title 3 times. Actually, they have won a huge number of trophies.
Juventus FM19 – Team Guide
Juventus is one of the biggest clubs in Europe and this status is the same in FM19. Managing this club in FM19 should bring you a lot of successes. But applying the wrong tactics or management can turn things badly for you. So, here we are going to discuss all about the "Old Lady" in FM19. Their finances, team dynamics, and the kind of the best FM19 tactic for this team. This may help you know what to do when you start this career.
Juventus Football Manager 2019 Finances
Looking at the finances, Juve is really rich. They have strong financial muscle. The initial transfer budget provided by the board is £17.95M (this is because they made a couple of big signings last summer) while the wage budget is £221.45M p/a. In addition, the scouting budget is £720,000 and no restriction is in place for scouting.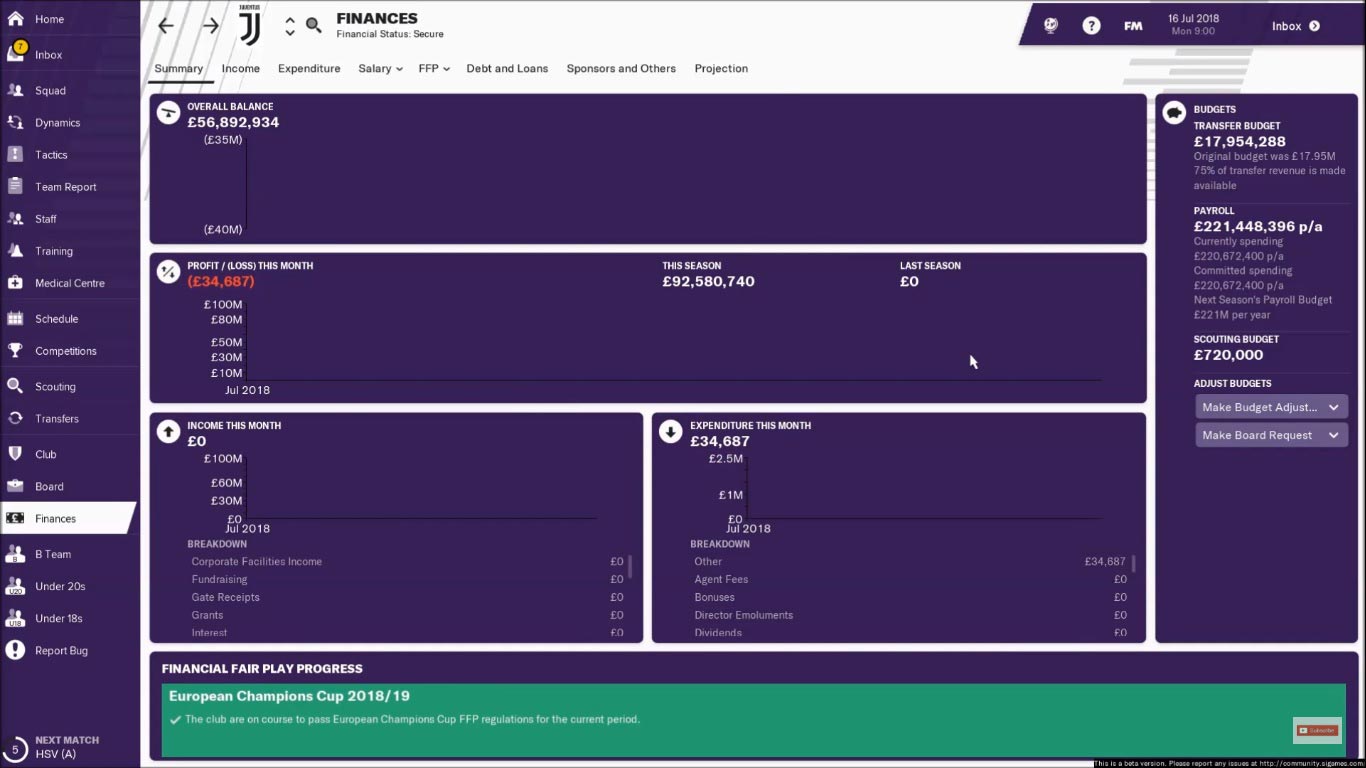 About the debts and loans, there is a total of £296M owed by Juventus due to the bank loan and other miscellaneous debts. But you don't need to worry. The good news is that this club earns so much money annually to cover all these debts.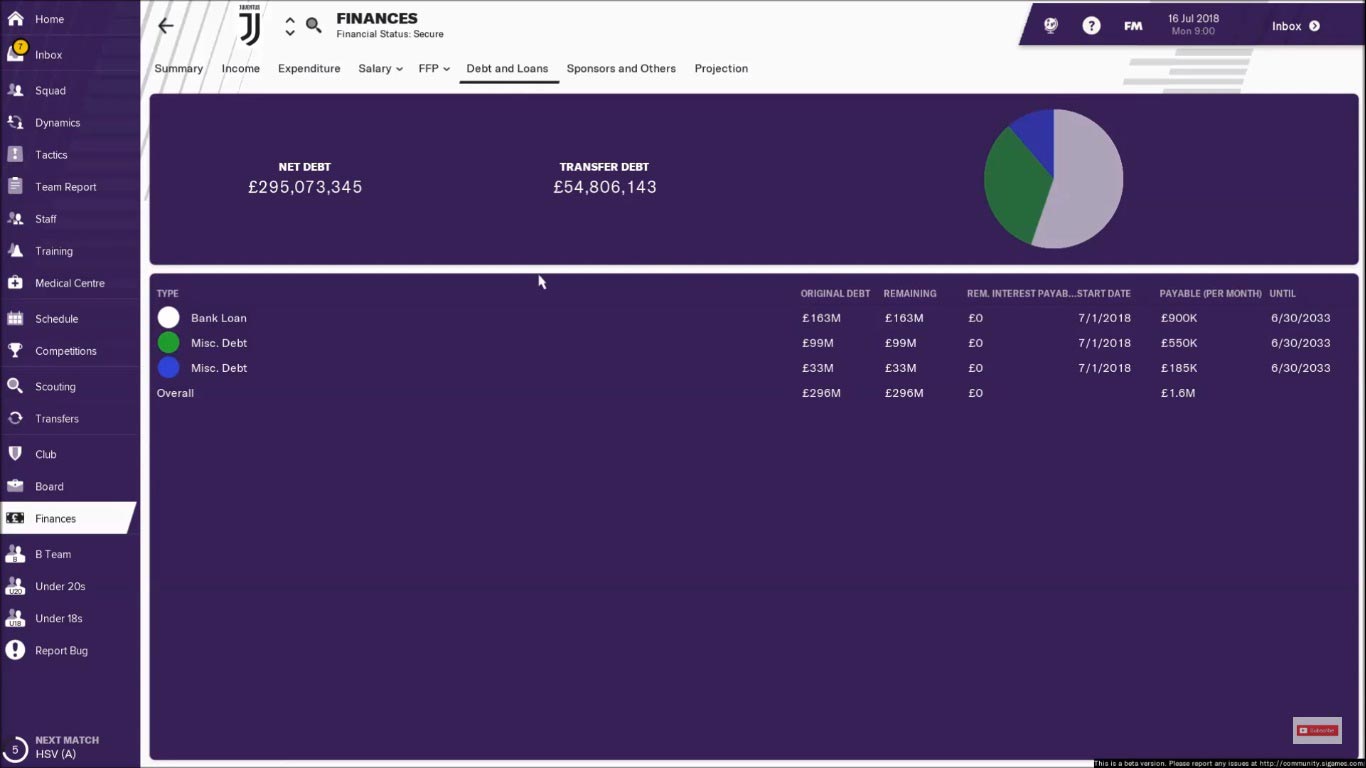 With these financial budgets provided, the board expects you to win the league and reach the UEFA Champions League semi-final. We think this is very much achievable considering the quality of squad present.
Juventus FM19 Squad
The Italian champions have an enormous number of quality players. But we are going to have a quick review of their squad and recommend a player who will be an excellent addition.
Taking a look at the squad dynamics, Giorgio Chiellini, Andrea Barzagli, and Cristiano Ronaldo are the core leaders of the team. We noticed that Juventus have more players above 30 years of age; maybe that has been the Italian way. But it would be nice to sign some young great players for the next season.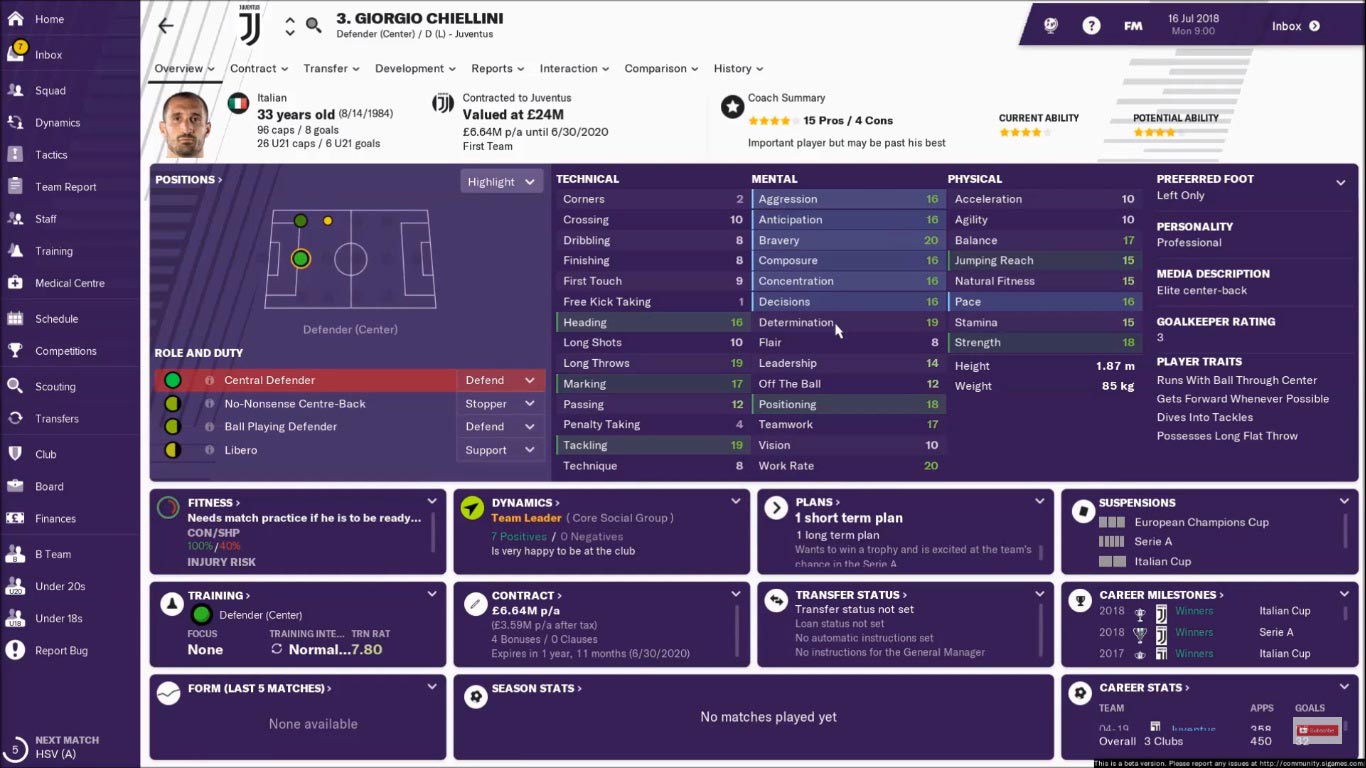 Cristiano Ronaldo is a player that you should try to keep and build the team around him. He is arguably the best forward on the planet with many qualities. Also, he can play very well in both the wing and central forward positions. And he's a beast in the frontline you should take advantage of in Juventus FM19 squad.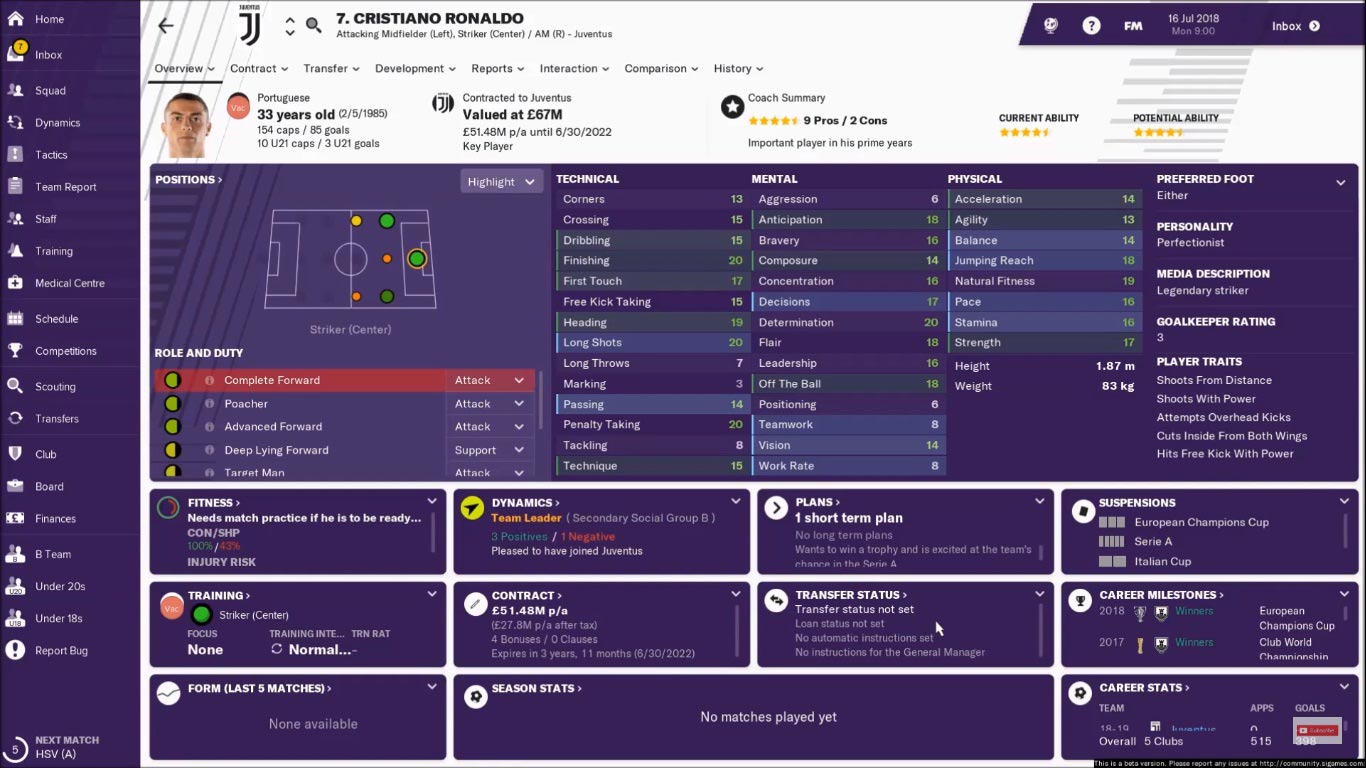 Another player we find very important to the Juventus squad is Paulo Dybala. The 24-year old forward is a fascinating young player. Also, players like Douglas Costa, Federico Bernardeschi, and Daniele Rugani are top talents you should keep a hold on.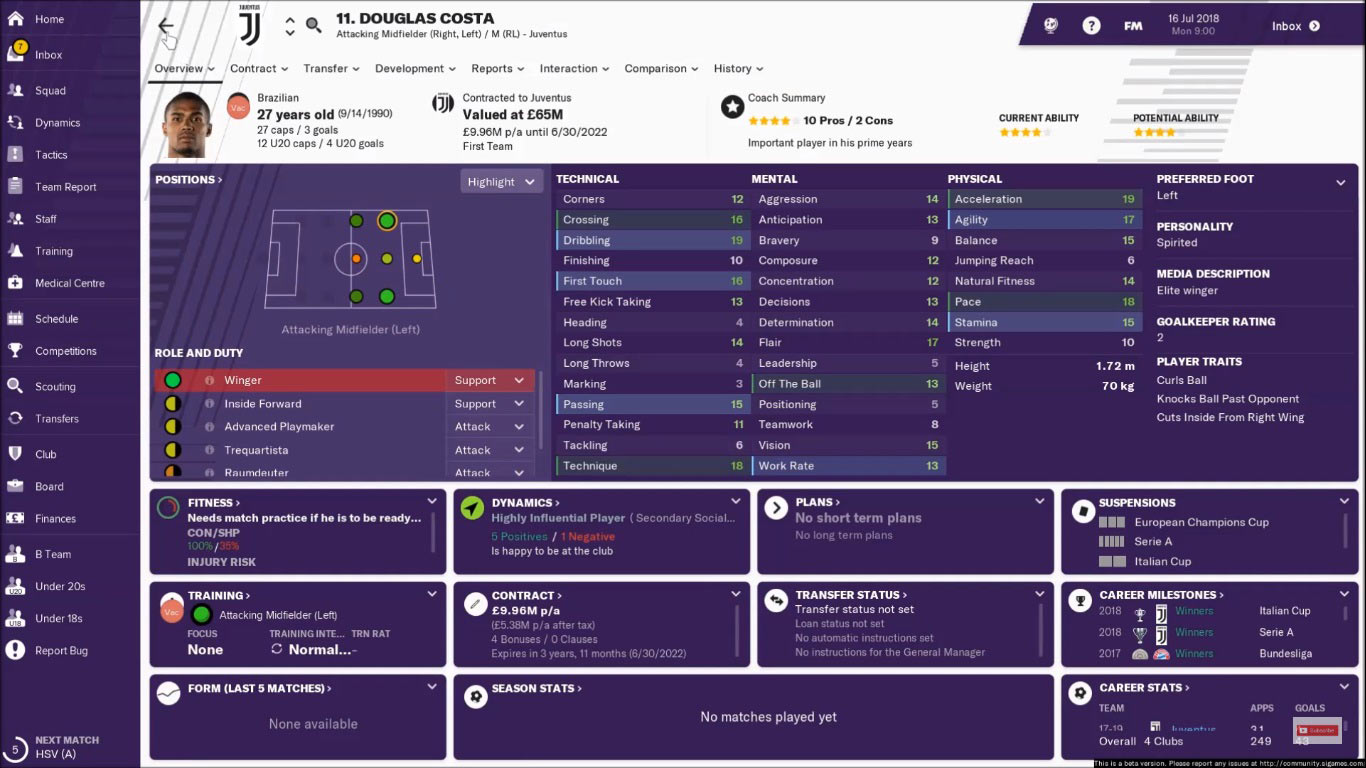 For Hot Prospects in the B-team, you should keep a close eye on Moise Kean and Koni De Winter. They are big potentials.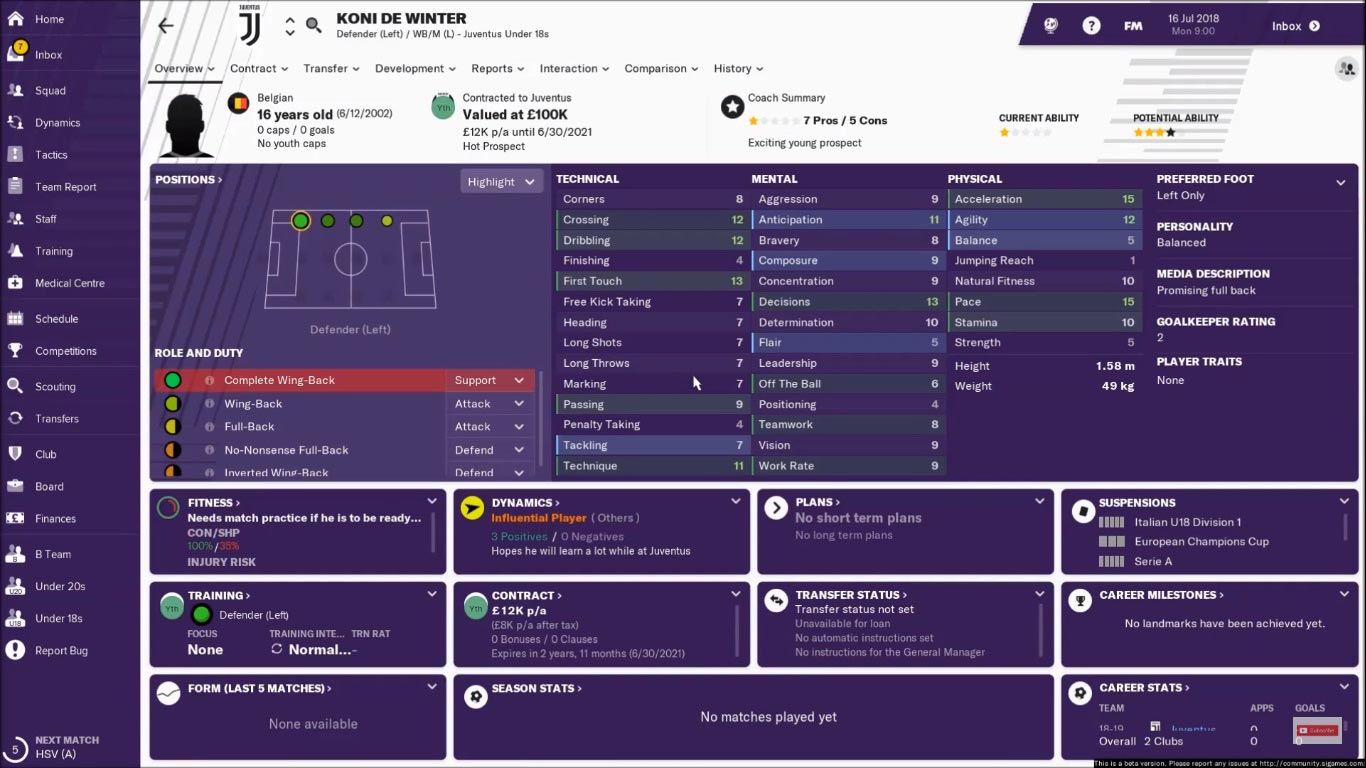 Moreover, for signing purposes, we do recommend Kurt Zouma. This young lad is the defender with great tackling, heading and jumping reach. So, he will be an excellent signing in case you want to bring in a fresh young face.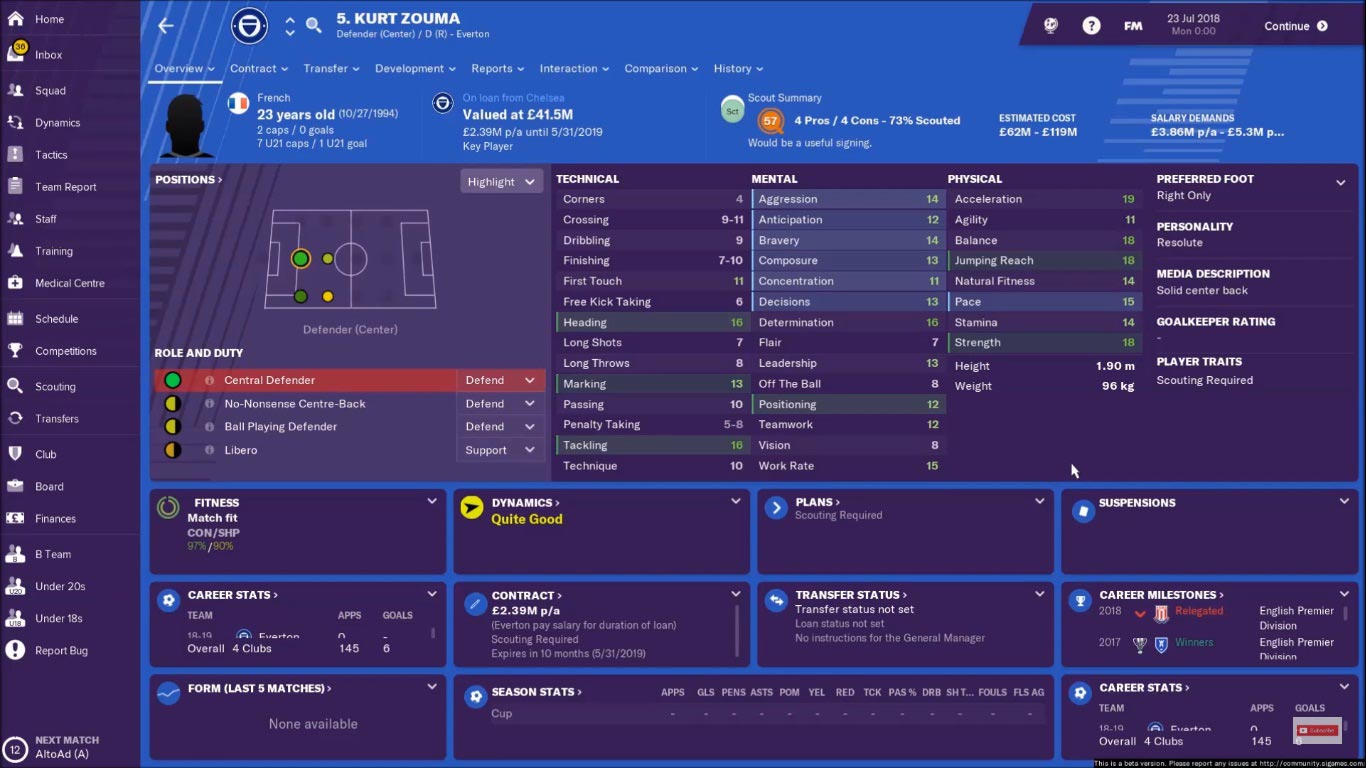 Give us your opinions about Juventus in Football Manager 2019!
However, this time we won`t speak about the players we recommend you. NikFM will as always provide you some interesting prospects for Juventus FM19 team. If you would add somebody, we encourage you to type his name in the comment box below.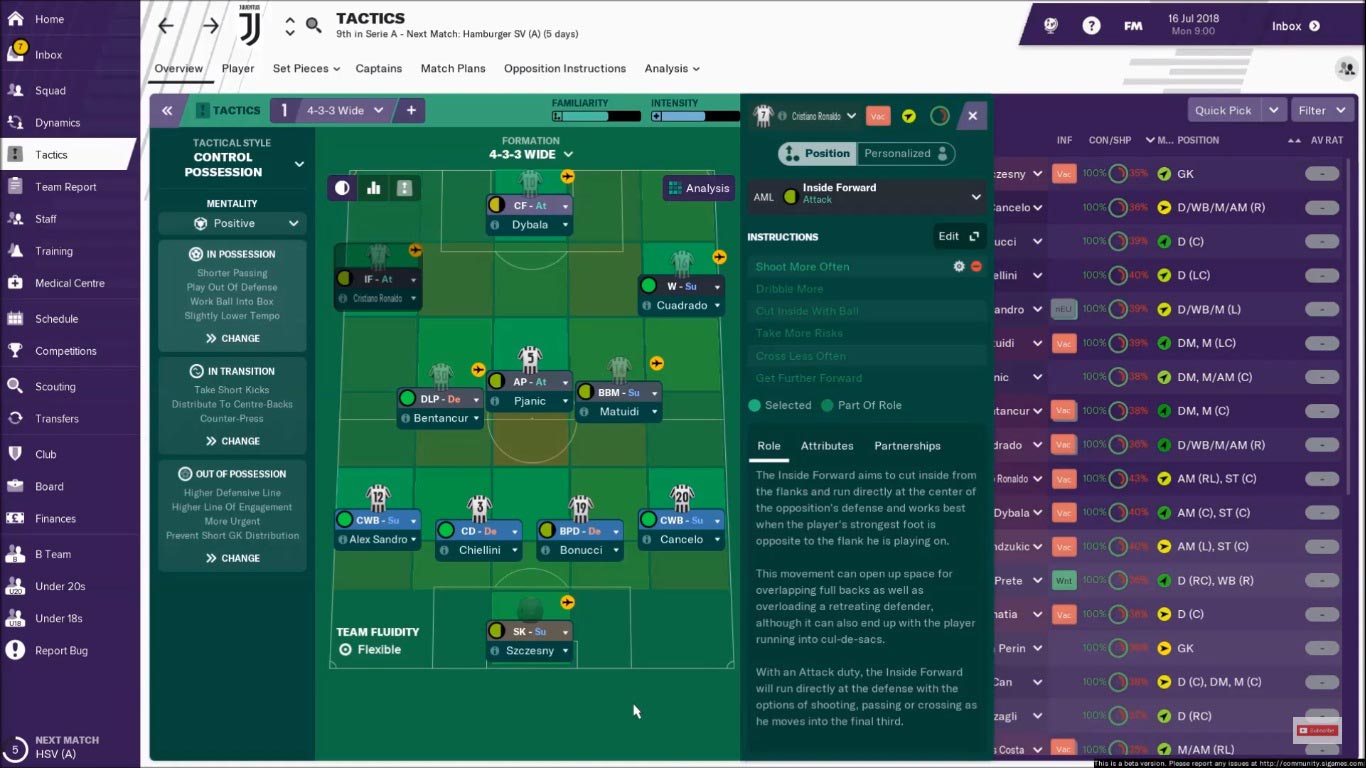 In terms of the tactic that best suits this team, we recommend you to use NikFM`s new 4-3-3 tactic. It's superb for the Juventus squad. You can check out something similar like Rangers FM19 Team guide here!
Join our Football Manager Community to stay up to date with our new coming features, there will be more FM19 Tactics, FM19 Team Guides, Experiments etc!