Manchester United FM19 Team And Tactics Guide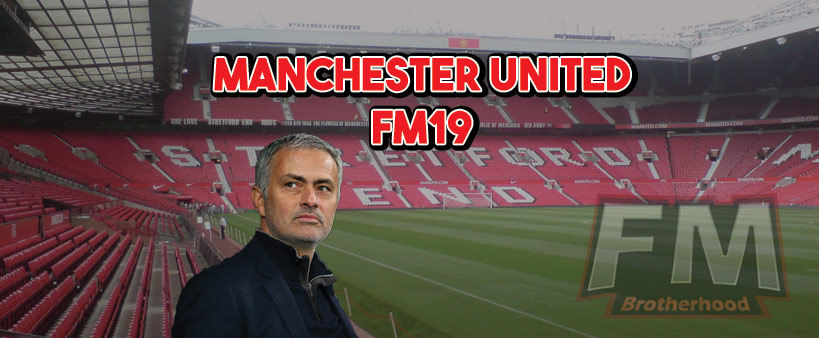 This Manchester United FM19 team guide will start with the special one – Jose Mourinho. We cannot bypass this football manager, this legend when we speak about MUFC in Football Manager 2019. He is having a lot of troubles these days and you are going to replace him if you take this club in the latest game and you are going to face all the troubles he faces every single day in Manchester.
Is Mourinho good enough for Manchester United?!
Maybe you love Mourinho, maybe you hate him. Anyway, his job isn`t that easy as many of us think. There is a pressure from the journalists, there are big expectations in front of him, and many problems in the squad that must be solved to make it with MUFC in this season.
Some of us think that Mou is the best choice for Manchester United FC (NikFM) and that he will grow even more and overcome all the problems in MUFC. Some of us think the opposite (SFMBro who writes this text), that Mourinho was a legend, but he isn`t modern enough and can`t make it this year.
Give us your opinions, is he a great fit or he just isn`t good enough for MUFC. Feel free to comment on it.
Manchester United FM19 Finances
Our new Mourinho who will take a hot MUFC seat in Football Manager 2019 will have a lot of money to spend. Manchester United FC in FM19 has their finances under control. You will have more than 82 000 000 pounds to spend on transfers and about 190 000 000 pounds in your payroll budget. Those numbers are at least charming.
Debts and loans are present, but who doesn`t have that? My house has 3 mortgages on it and I don`t cry about it.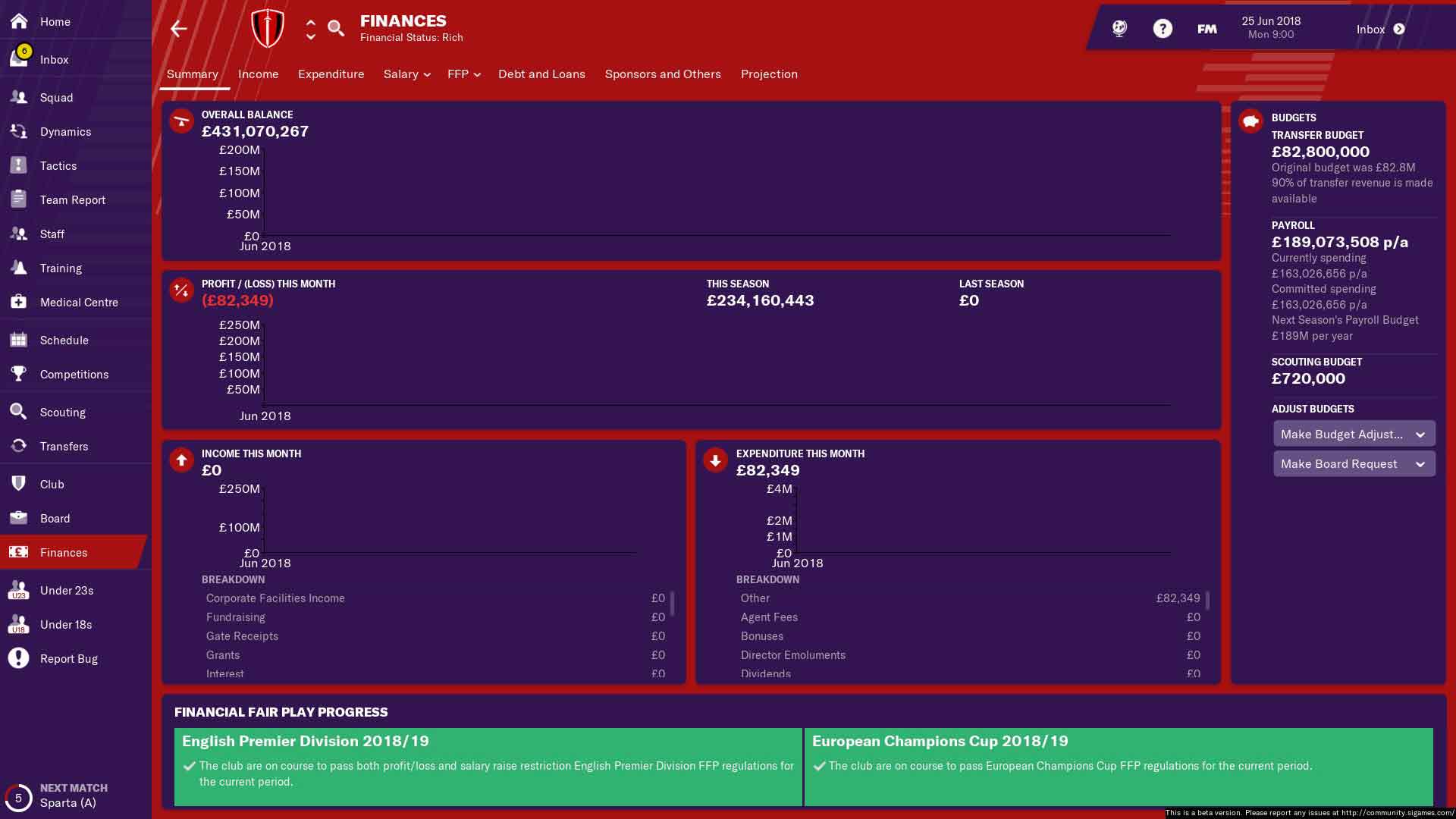 Manchester United FC Football Manager 2019 – Board Expectations
Maybe the real expectations are higher than the ones in this new FM. When we speak about the European Champions Cup, the board only wants you to qualify for it.
FA Cup final is something that is expected and you shouldn`t fail there with the squad like Manchester United FM19 squad.
Carabao Cup is the best for the young players, to develop because the board doesn`t think that is so important for your club.
Manchester United FM19 Squad
Something that is maybe the most important if you take this club is the atmosphere in the squad. That`s something Mou is trying to make each day, but when you have players that are paid that much as Pogba it isn`t easy to gain authority over them.
Paul Pogba in FM19 – he is one of the best players in this game. In this real world, he is making problems, he isn`t in the best form, but in this game, he is a real beast. His only problem is positioning and marking, but if you give him offensive role you can sit back and relax. Maybe Advanced Playmaker role is perfect for him in this game.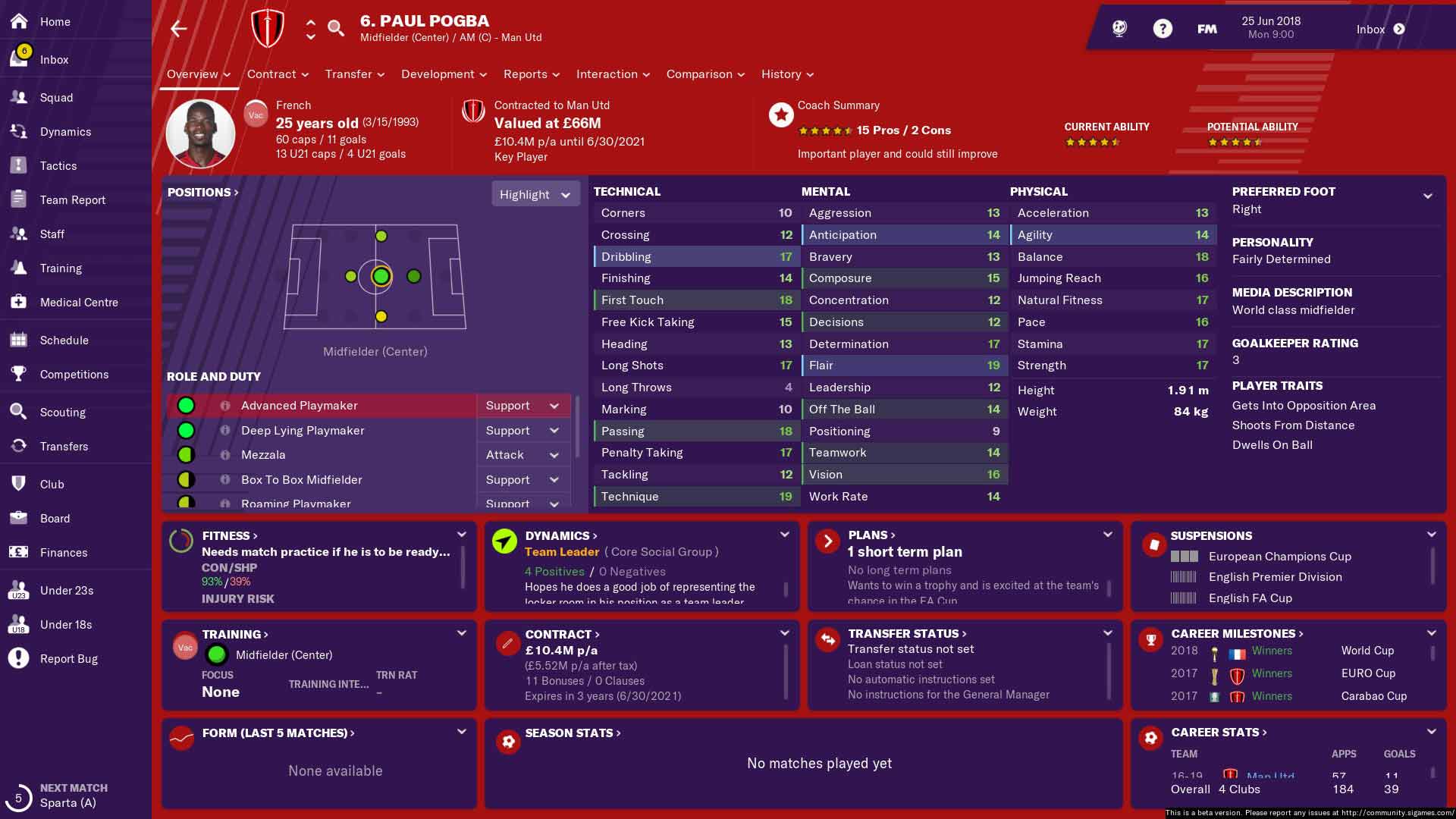 David De Gea – he is incredible. If you need a better goalkeeper than him you are just megalomaniac. He is everything you need in this game when we speak about GKs.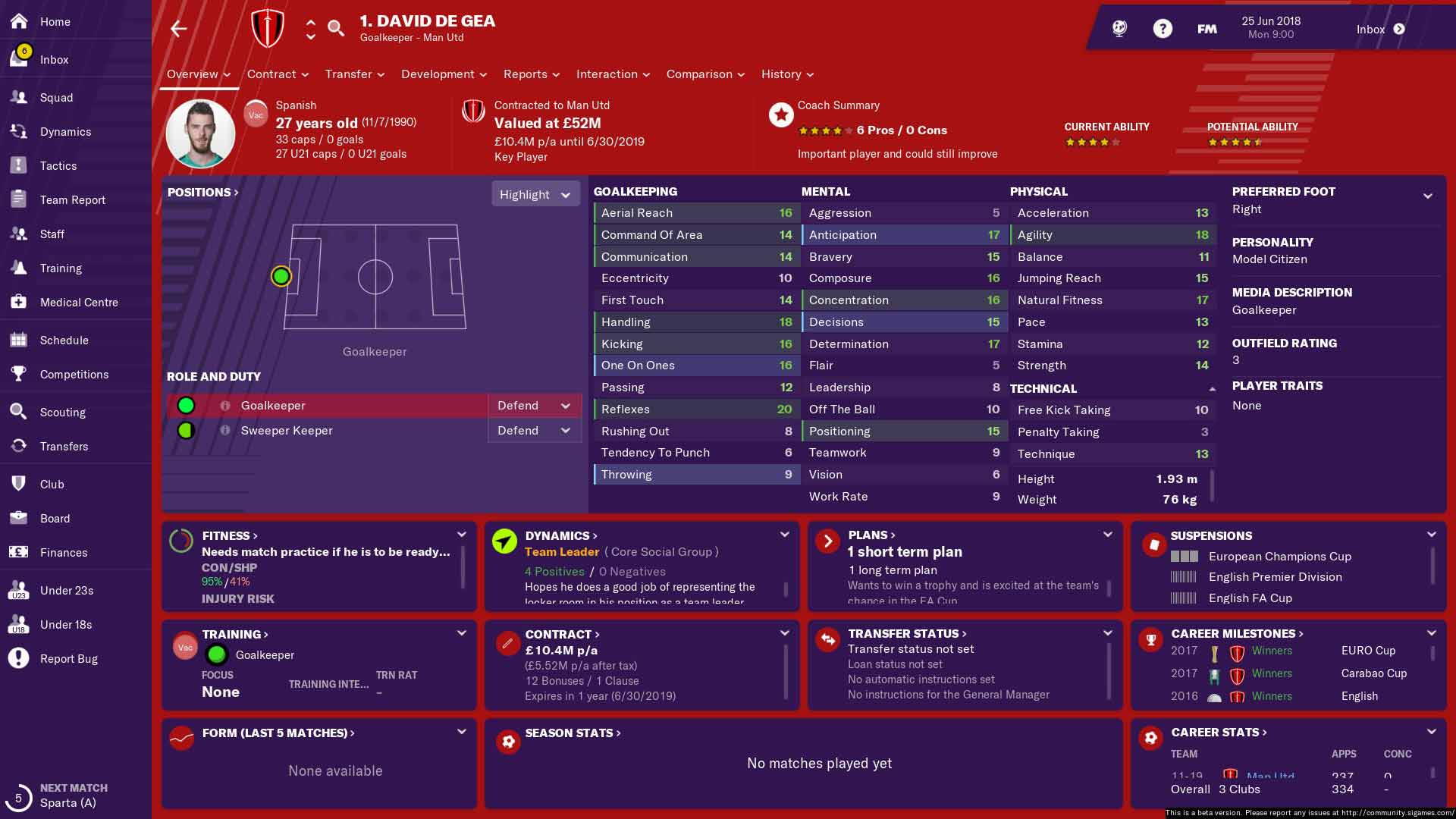 It is interesting that Football Manager 2019 gave a lot of great attributes to Alexis Sanchez. In the real life he is nowhere, he just can`t find his way and his days are maybe over in MUFC. But, in this years edition he is fast, he has great finishing, first touch, like in the best days of his career.
There is also one of the best Strikers in this game – Romelu Lukaku. He is having finishing 18, physically he is brutal, so do you need anything more? Target man that will make opponents shake.
We recommend you to give chance to some of the youth players like Martial, Rashford, Lindelof, Bailly as they will develop nice and become a backbone of your team. In addition to them there are interesting players like Dalot and Gomes and as we like to develop young players they are our best choice.
Manchester United FM19 Tactics Guide
We see Manchester United in Football Manager 2019 that plays total soccer. We see MUFC as a team that plays fast, modern football. Football with high pressure, expressive with many passes into space. We like to see them with the high defensive line with an aggressive approach. With a team like Manchester United, it is easy to make the tactic in FM19 of any kind. They have such great players on almost every position that you can adjust tactics according to your football taste.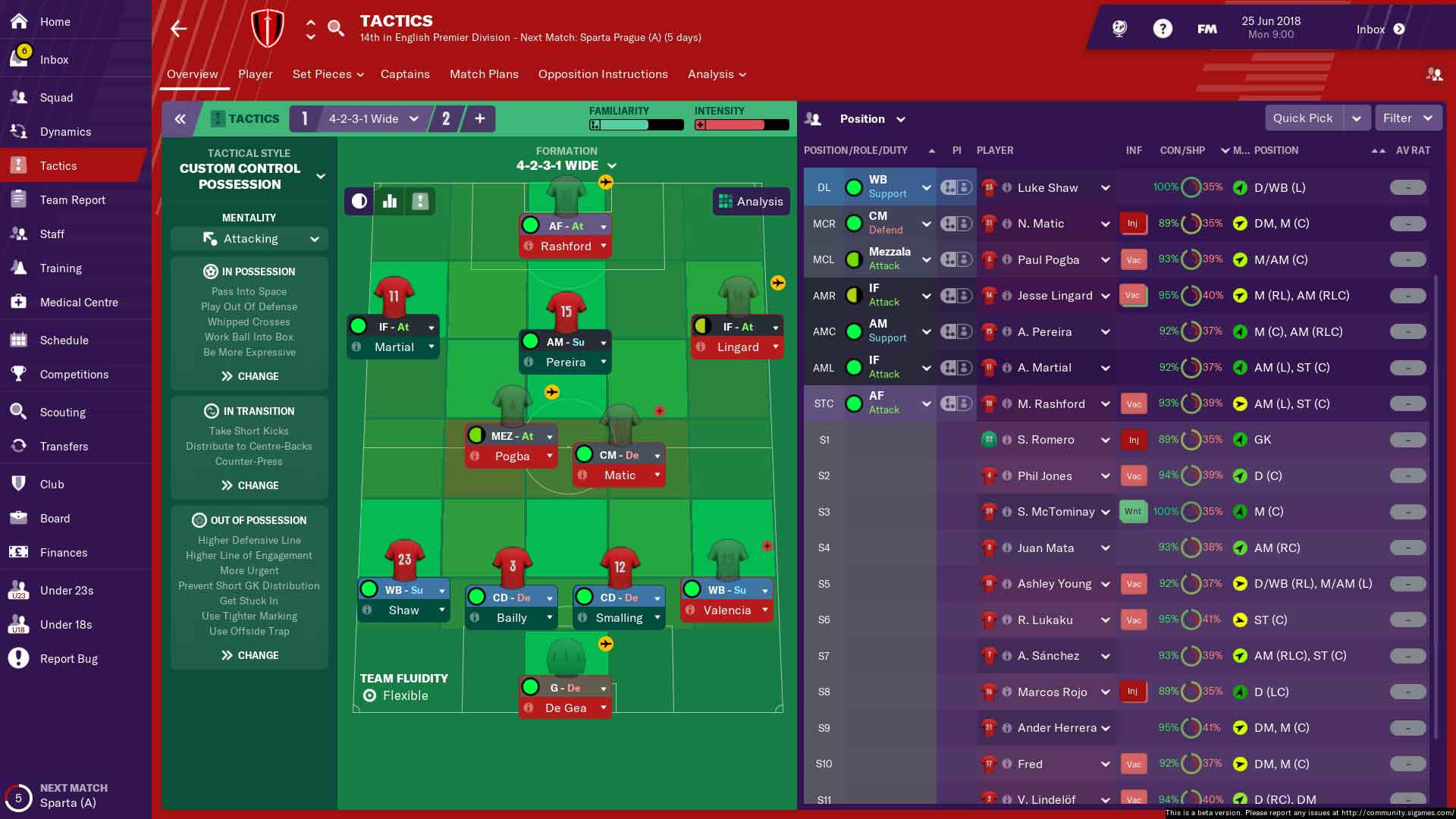 We recommend you to get one great Central Defender (Manolas or Nikola Milenkovic for example) to involve more young players and you shouldn`t worry about the success of MUFC.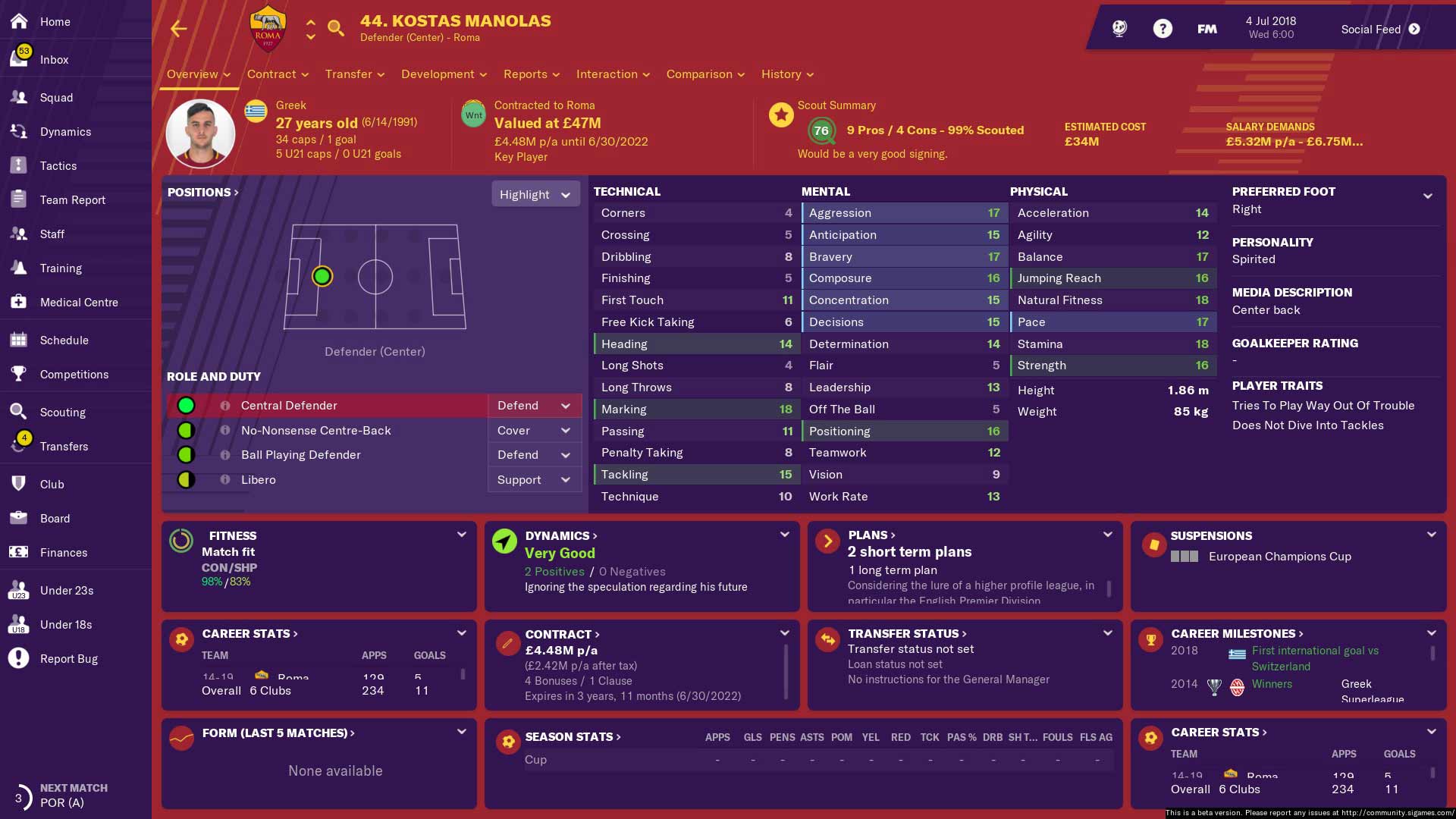 For more info, you can check out what NikFM prepared for us. We hope you have enjoyed it.
Check out our new Aston Villa FM19 team guide if you are interested!
If you are playing Football Manager 2020 you should check out our MUFC FM20 Guide!