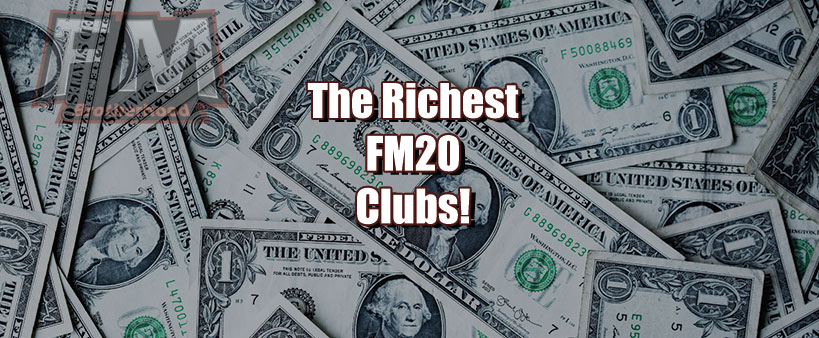 TOP 10 Clubs With The Biggest Transfer Budget In FM20
By spaskecar | May 19, 2020 | 15666 Views
Being unable to buy a player you want is one of the hardest things while playing Football Manager. Transfer budget is a crucial part of a game and it can be a decisive point whether you'll succeed as a manager or not. To ensure your success, we have made a list of TOP 10 clubs with the biggest transfer budget in FM20:
Chelsea
Liverpool
Manchester United
PSG
Ajax
Benfica
Real Madrid
Chinese clubs
Manchester City
Bayern Munich
We know there are a lot of managers who hate clubs with big transfer budgets. If you are one of them and prefer to search for great free agents, don't worry. We have your back too with our amazing text about best FM20 Free Agents.
But now, let's go back to rich clubs, their transfer budgets, and possible signings!
Club with the biggest transfer budget in FM20 – Chelsea
Maybe a bit of a surprise, but club with the biggest transfer budget in Football Manager 2020 is Chelsea. Blues are under the transfer embargo and couldn't spend their money so their bank is full. And if you decide to manage them in FM20, you'll gain access to that bank.
Chelsea has a transfer budget of 120M pounds what is really something special. And still, Chelsea is not one of top FM20 clubs so you won't have a walk to the Premier League trophy.
The club vision is relying on hot prospects what means you will need to transfer in some great young players, preferably wonderkids under 22 years. But, they also want some big names in a club so when you will have a chance to shop, try to secure some of the real superstars in the FM20.
We also made a list of 3 great potential signings for Chelsea considering their enormous transfer budget:
Federico Chiesa
Erling Braut Haaland
Ben Chilwell
Chiesa would be our first transfer target as an FM20 Chelsea manager. One of the best wingers in FM20 fits great in a club vision.

Wonderkid that can improve, but also contribute immediately to your team. You will probably need to spend a big part of your transfer budget, but it will be profitable. And with Chelsea's best wingers, Willian and Pedro going in their 3rd decade, it is a great chance to add some fresh blood to the team.
Haaland is someone for whom we don't need to explain much. For sure the best young striker in the world would be a great asset to any team so you should pay him as much as he wants.

And third, on a list, we have put a Ben Chilwell. Amazing Leicester's left-back is already one of the Premier League stars so he will be appreciated by your fans as they are aware of what he can do.

Bear in mind, Chelsea transfer ban in FM20 expires on February 2020, so for the first season, you need to play with the team you've got. For help, we have an FM20 Chelsea team guide in which is explained all you need to know about the Blues team!
Liverpool – rich and popular in FM20
The second richest club in FM20 is Liverpool, probably the most popular club to manage in this season's Football Manager.
Liverpool's transfer budget is still over 100M pounds what, in combination with the already amazing team, makes them probably the best FM20 club at all!
Every team can be improved and that's why we look at Liverpool potential signings that are available because of their big transfer budget:
Sergej Milinkovic-Savic
Jadon Sancho
Kai Havertz
When we talk about Liverpool, we can all agree they miss one great playmaker, one midfielder that is creative but still can answer to high-level football that is played on Anfield. That's why we have put Sergej Milinkovic-Savic and Kai Havertz on a list.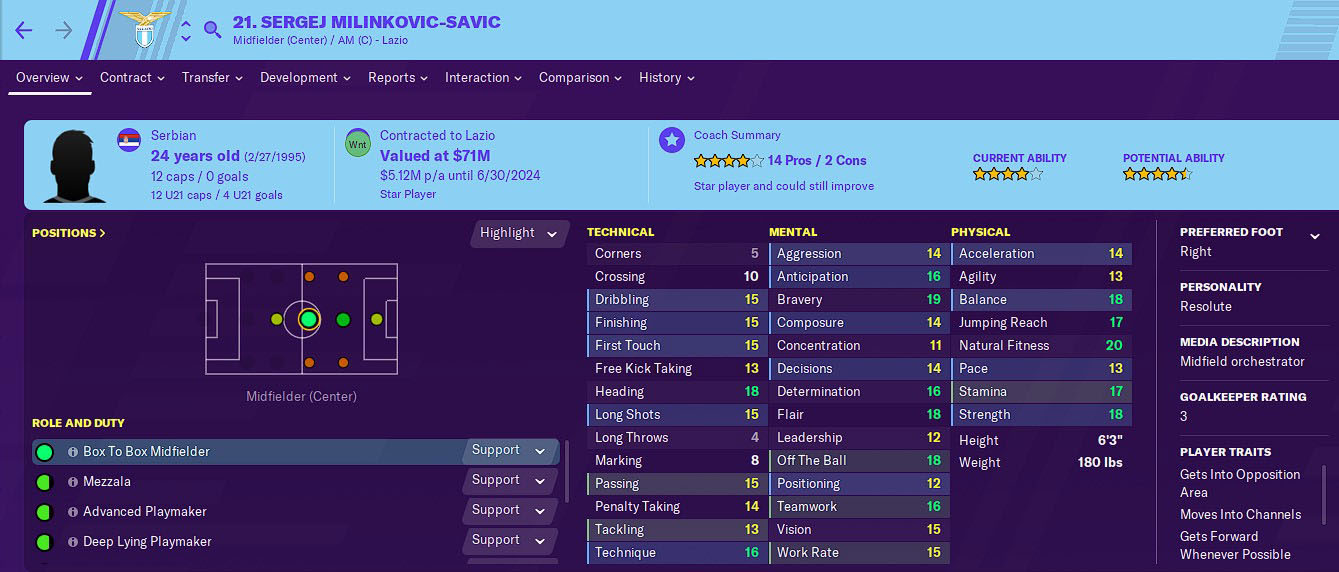 They are both still young, but already one of the best midfielders in Football Manager 2020. They are also pretty expensive so you will need to spend most of your transfer budget on them.
And the idea of Liverpool signing Sancho is already in the minds of everyone in the real life, so it wouldn't be a big surprise to already have him in a Liverpool team when FM21 comes to the market. If you don't want to wait, just buy him, you won't regret.
How to play with Liverpool in FM20, more on players you could buy and everything else, check out the Liverpool team guide video prepared by NikFM.
FM20 Manchester United and their transfer budget
Manchester United starts its FM20 journey with a €116M transfer budget. A lot of money for a team that really needs improvement. As a Man United's manager, you will have to buy some big names and try to make United great again.
For more than 100M that is in a transfer budget, we give you 3 potential signings you should try to buy as a Manchester United manager:
Jadon Sancho
Sergej Milinkovic Savic
Alessio Romagnoli
As you can see, there are some names that are repeating on our potential signings list for clubs with the biggest transfer budgets in FM20. It's not strange. Best clubs aim at the best players, and Milinkovic Savic and Sancho are one of the best Football Manager 2020 players and can improve any team.
Another Manchester United potential signing is Alessio Romagnoli. Milan's center defender is valued at 33M, but your team will need a player who can pair with Maguire and make defending walls in front of De Gea.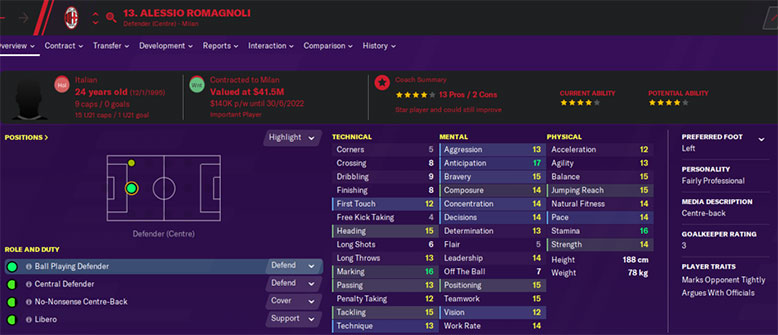 And as always, if you decide to manage Manchester United in FM20, check out our awesome Manchester United FM20 team guide and tactics!
PSG – rich in real life, rich in FM20
There just can't be a list of clubs with the biggest transfer budget without PSG. Rich Parisians have FM20 transfer budget of $94M and sheiks never miss a chance to give even more money. Every football manager's wish for sure.
With that transfer budget, you need to focus on players who will take PSG to the next level in the Champions League. In Ligue 1 there is just no other team that can come even close to them. But also, have in mind to keep your best players, especially Neymar and Mbappe. You will need a lot of money for that, too.
PSG potential signings in FM20 consist mostly of defenders, and of course, we have 3 proposals for you:
Nelson Semedo
Alex Telles
Benjamin Mendy
Semedo is Barcelona's right-back who is valued at 34,5M. He can contribute both in offense and defense, which makes him a great signing for PSG.
On the left side, we have 2 ideas, Alex Telles from Porto and Benjamin Mendy from Man City. Both are probably in the top 5 left-backs in FM20 and for sure would enjoy playing in a PSG (and getting a lot of money). But for signing them, you will need to splash the cash and lose much of your transfer budget.
For more potential signings and everything else considering the FM20 PSG team, check out at NikFM's video FM20 PSG Tactics guide:
Ajax in TOP 5 clubs by transfer budget FM20
Maybe it comes like a bit of surprise, but in the top 5 FM20 clubs with the biggest transfer budget is Ajax. Dutch champions have earned a lot by selling De Light to Juventus and De Jong to Barca, so in their bank is 67M to spend on transfers.
Although we are all in love with Ajax, having that much money is not the same as having it in Real Madrid or Manchester United. Top players won't come to Ajax as they see it only as a step for the top European clubs.
With that in mind, if you manage Ajax, try to find some cheap and young FM20 wonderkids. You will improve them, play a big part in Champions League and then probably sell them like they already did with De Ligt and De Jong. It's a closed circle that will repeat from season to season.
For start, try to look at this 3 wonderkids:
Rayan Cherki (15 years old with potential ability 180)
Francisco Trincao (19y, PA 169, valued around 6M)
Pedrinho (21y, 165 PA, release clause 9,75)
Benfica FM20 – transfer budget kings
This is a similar story to Ajax. Benfica in FM20 has a big transfer budget, giving you 65M to spend on signings. For you, it will be crucial to find great young players as this is Benfica's transfer policy for decades now.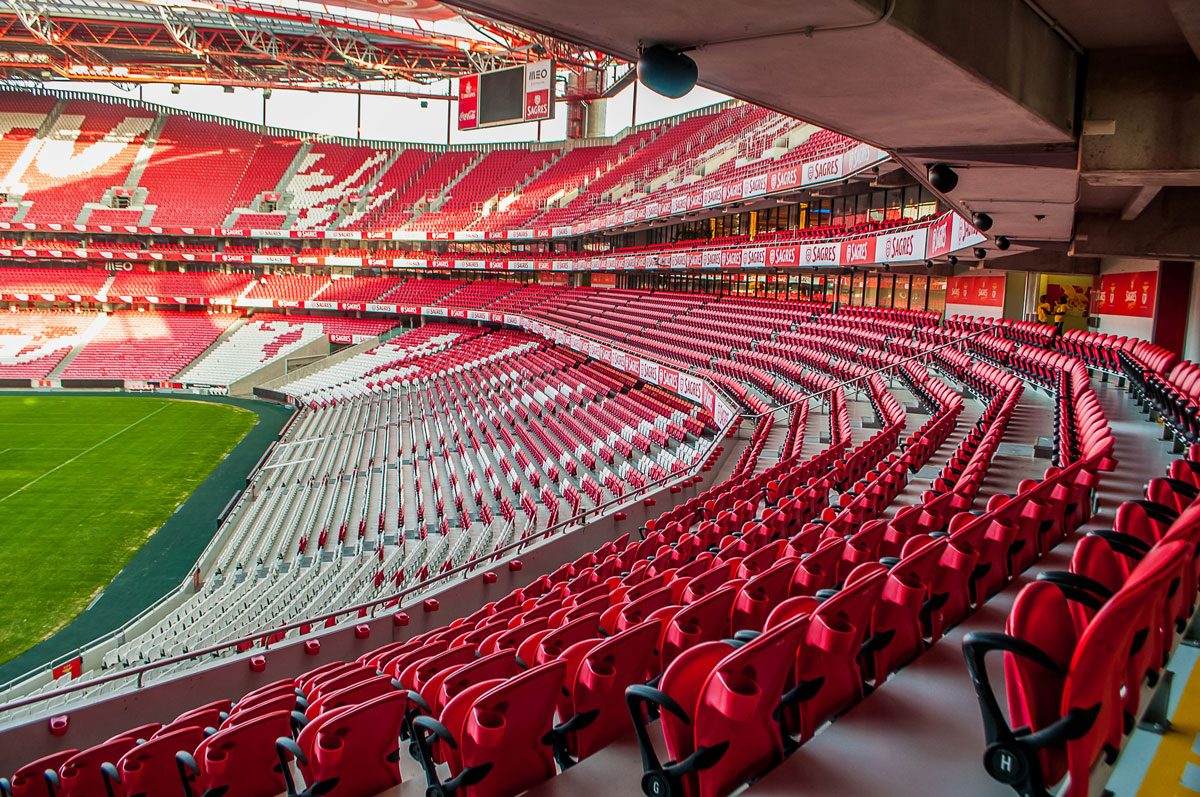 Benfica will not be able to buy FM20 superstars as they are not interested in joining them. But their potential sits in a great scout team who can assure you spend your transfer budget in players who will be sold for much more money.
Finding young wonderkids from the South American region is something Benfica has a Master's Degree in, but if you don't want to wait for your scouts to do their job and want to buy someone immediately you start playing, we have another amazing thing for you!
Take a look at Cheap FM20 Brazilian Wonderkids and buy some of them before others. Use your big transfer budget to assure some of the wonderkids from the list and they will bring you even more money in the future.
Real Madrid – another club with a big transfer budget in FM20
Real has always been on the top of big transfer budget clubs in Football Manager. It's no difference in this year's edition. But because a lot of signings were done for the summer window, the Real transfer budget is 'only' 65M.
From that perspective, you will have the ability to buy one superstar, but still, it won't be someone like Mbappe. And as you know, not every player can play for Real Madrid and that's why we won't give you a list of potential signings.
Instead, we present you with a list of Top Wonderkid Strikers in FM20 You Have to Buy! Maybe some will be too expensive, but you can sell some big names from your current squad and in that way improve the transfer budget.
Chinese clubs` transfer budgets in FM20
In the 8th place, we have put a combined list of a few Chinese clubs. They are not a popular choice to manage in FM20, but it would be unfair to leave them behind.
That's why we have put them in the same place as they transfer budgets are similar, all around 60M. If you want to buy players in China, your best clubs to manage are:
Guangzhou
Shanghai SIPG
Beijing Guo'an
In their squads will wait for players like Hulk, Oscar, Paulinho, and many more Brazilians who enjoy money over the challenge. With that in mind, you can also look at the mentioned Brazilian wonderkids to combine them with the mentioned stars.

Manchester City – did FIFA Fair Play influenced their transfer budget?
Man City transfer budget in FM20 is €44M what makes them 9th club on the list of clubs with the biggest transfer budget. We are used to seeing Man City at the top of these lists, but with the FIFA Fair Play ax above their heads, they will have to satisfy with only 44M.
Even though it's not a small amount of money, you can't really buy any player who will improve your team. You have two possibilities: relocate transfer budget in wage budget or sell some of the high profile players and then buy FM20 superstars.
Our opinion is you should stick with the first idea. Having a big transfer budget is great, but Man City already has 2 great teams. Invest in their wages and keep them happy in Manchester for a season or two. After that, sell some players, improve the transfer budget, and then buy a player who will make a difference.
If you decide to manage Man City in FM20, FMBrotherhood should be your starting point with our Man City FM20 team guide.
The last FM20 rich club on our list – Bayern Munich
Sitting at the bottom of our TOP 10 clubs with the biggest transfer budget in the FM20 list is Bavarian pride, Bayern Munich. Bayern has a 36M transfer budget what, to be honest, is not that much.
We are used to German clubs not splashing money like crazy and that's something that you will need to have in your mind. Considering that, Bayern really is a rich club, but still not being able to compete with others from this list.
What Bayern does great in every transfer window is 'stealing' best Bundesliga players from their rivals. That is a policy you will need to continue, trying to assure best German players always come to Munich.
At the time, there are 2 players you should try to sign at any cost:
Probably Bayern's transfer budget in FM20 won't be enough, so you will need to provide some magic while negotiating to buy them.

And from the other side, you can always take a look at the Austrian FM20 wonderkids and buy the best of them. They won't have problems with settling in and they will be in your transfer budget.
TOP 10 Clubs With Biggest Transfer Budget in FM20 – conclusion
We have come to the end of our list of the richest clubs in Football Manager 2020. Their transfer budgets will assure you can buy almost every player in the game.
From one side it is always great to be able to buy best players, but from the other, the beauty of a game lies in your ability to find cheap wonderkids, improve current squads, and show that money isn't everything.
Join us on the FMBrotherhood community and share your thoughts with us. What side do you prefer? Are you PSG or Ajax of a real-life? Or you maybe prefer cheatsheets and load you transfer budget to the sky? We are waiting for you. After all, we are all FMBrothers!