Top Football Manager 2020 Clubs to Play With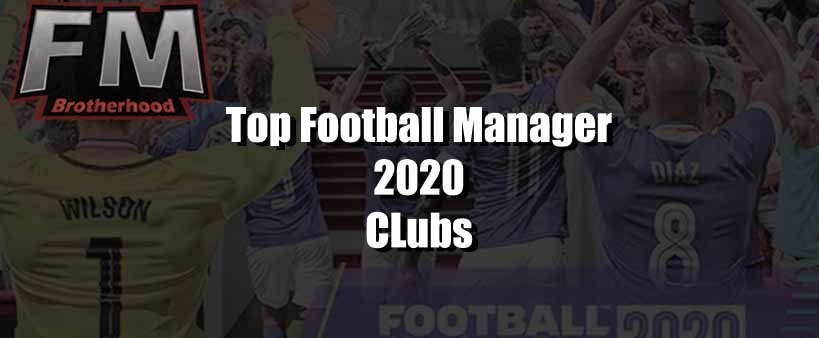 Football Manager 2020 has officially been announced on 27th August and we are super excited about the novelties they will bring to this year's Football Manager. If you've been living under a rock and haven't seen the announcement trailer you can check it out here:
There are some new features in FM20, check it out!
There are some teams in particular that we feel might be interesting to play with, so we'll go through them in this blog post in no particular order.
In the last year – FM19, we have made a list of 11 best clubs to manage. This time the list is shorter, but we think interesting enough for all of FM fans.
The clubs we have chosen as the best to manage in FM20 are:
FC Aston Villa
FC Liverpool
FC Real Madrid
RB Leipzig
Inter Milan
Monaco
Aston Villa in FM20 – Challenging as always!
Aston Villa is the newly promoted team that was the 2nd highest spender in the 2019 summer transfer window. With £144.5m spent on 12 players, it will be a challenge to bring good chemistry to that club. Spending £20,000,000 on Tyrone Mings from Bournemouth who also got a call up for the England squad qualifiers and £15,600,000 on Matt Targett from Southampton did seem like two good deals. Those two were the most expensive ones out of the 12 and the board seems to like spending money on young talent.
It's almost like a completely new team and you will have a hard time of getting the best out of those players and making them a proper team.
In real life, the coach Dean Smith isn't doing the greatest job as he has only 3 points after 4 games and is sitting in 18th position. Can you do better in FM20?
Aston Villa definitely makes the list of top football manager 2020 clubs to manage!
Liverpool in Football Manager 2020 – Why not?
"The Champions of Europe" is the title that they will be holding until May until someone else wins the Champions League or they defend the title. And what an amazing feat that would be for the Reds.
Liverpool hasn't been active in the transfer window and if you decide to play with real-life transfers you won't have any exciting new players to play with. They did get rid of really a lot of young and talented players who just couldn't get the chance in Liverpool. A total of 25 players left Liverpool on permanent deals, loans or were released and only 4 low-key players were brought in as back up or cover.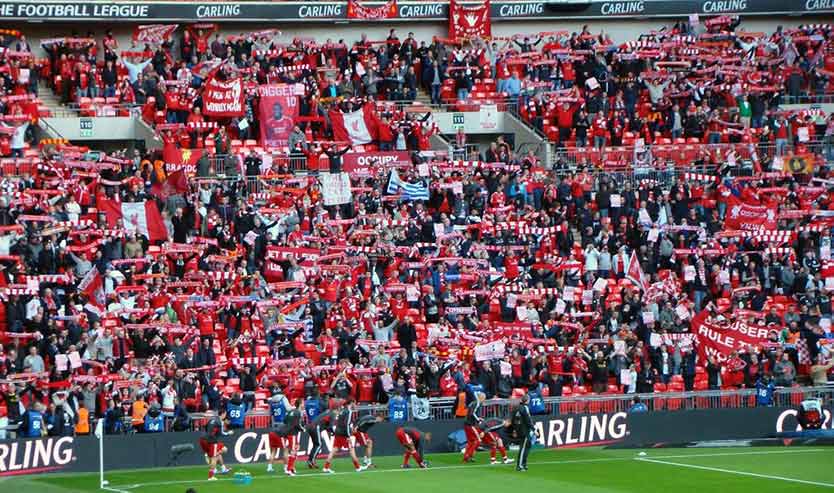 It will be a tough FM20 season if you decide to go that route as all other rivals have strengthened their squads.
Liverpool is always a fan favorite team to manage in FM and this year won't be different. Many have said in our Facebook group or YouTube comments that they will have a Liverpool save this year. Will you too? Write us down in the comments if Liverpool is your top team to manage in FM20!
Real Madrid – Get them back on track in FM20
After Zinedine Zidane's departure, the team announced Julen Lopetegui as the new head coaching position. They've bought Andriy Lunin, Thibaut Courtois and Álvaro Odriozola and they have sold Cristiano Ronaldo to Juventus.
Since Cristiano Ronaldo left, Real Madrid hasn't looked like themselves and the new coach Julen Lopetegui got sacked in October. He was replaced by Santiago Solari. The whole 2018-2019 season is widely described as one of the club's worst seasons in the modern century as the club didn't win a single trophy except the FIFA Club World Cup but that was thanks to their results the year before.
They finished the league 19 points behind Barcelona and 8 points behind Atletico Madrid. A very sad season for their fans.
But this is where you, as a "Football Manager`s" manager come into play. You take over the fallen giant that is Real Madrid and try to bring it back to it's winning ways. FM20 will be a challenge for Real Madrid with both of their rivals strengthening their teams, the fight between the top 3 clubs in Spain will be a fierce one.
But you can never sign off Real Madrid, they've proven it year in, year out. They are our third top football manager 2020 club to manage!
RB Leipzig – It`s time to take over Germany and Bundesliga
RasenBallsport Leipzig e.V., commonly known as RB Leipzig, is a German association football club based in Leipzig, Saxony. The club was founded in 2009 by initiative of the company Red Bull GmbH – which purchased the playing rights of then fifth-tier side, SSV Markranstädt, with the intent of advancing the new club to the top-flight Bundesliga within eight years.
The 2018–19 RB Leipzig season was the 10th season in the club's history and 3rd consecutive and overall season in the top flight of German football, the Bundesliga, having been promoted from the 2. Bundesliga in 2016.
After finishing at a respectable 3rd position in 2018/2019, this ensured them the qualification in the 2019-20 UEFA Champions League which is where you will start at FM20.
Do you think you can bring some silverware to RB Leipzig? They lost the German Cup Final to Bayern Munich 3-0 this spring. Can you get some revenge in this season? Can you finish above the record 3rd place position they earned in 2019? How far can you go in the Champions League?
All of these questions can be answered in the comments below as we believe that RB Leipzig is one of the top football manager 2020 clubs to manage.
Inter Milan – Time to roll the dices in 2020
For eight long years, Juventus has dominated Serie A without much of a challenge from those below it. This season, however, Italy's top three coaches will lock horns in what has the potential to be one of the most exciting title races in almost a decade. Inter Milan, AC Milan and eight-time defending champion Juventus have all changed manager since the end of last season and a flurry of transfer activity sees all three enter the new campaign with revamped squads.
Inter Milan is arguably best placed to steal Juventus' crown this season and not solely down to the signings it has made on the pitch.
With transfers like Romelu Lukaku and Alexis Sánchez from Manchester United, Nicolò Barella, Alessandro Bastoni, Diego Godín and many other new signings, Inter has the potential to win the Serie A this year.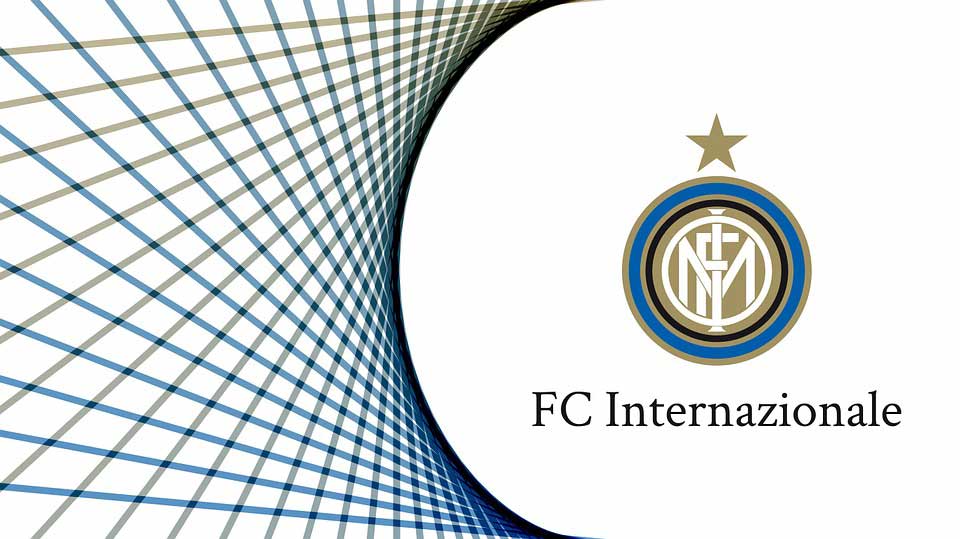 Do you think you can win the Serie A with these real-life transfers or will you play without the transfers and start from July? Tell us in the comments below and we'll share our progress too as we truly believe that Inter is one of the top football manager 2020 clubs to manage.
Monaco in FM2020 – Great choice
The team that won the Ligue 1 title in the 2016-2017 season. Their first after 17 years and then came a series of poor results which effectively resulted in the coach Leonardo Jardim to be replaced by club legend Thierry Henry.
However, Henry's efforts proved worthless, being unable to improve the League's standings and having Monaco eliminated from both the Champions League and the French Cup. He was officially suspended on 24 January 2019, with Franck Passi briefly assuming the role of interim coach.
On 25 January 2019, the club announced the return of Jardim, only three months after having fired the Portuguese coach. Monaco finished the season in 17th, avoiding relegation playoffs by 2 points.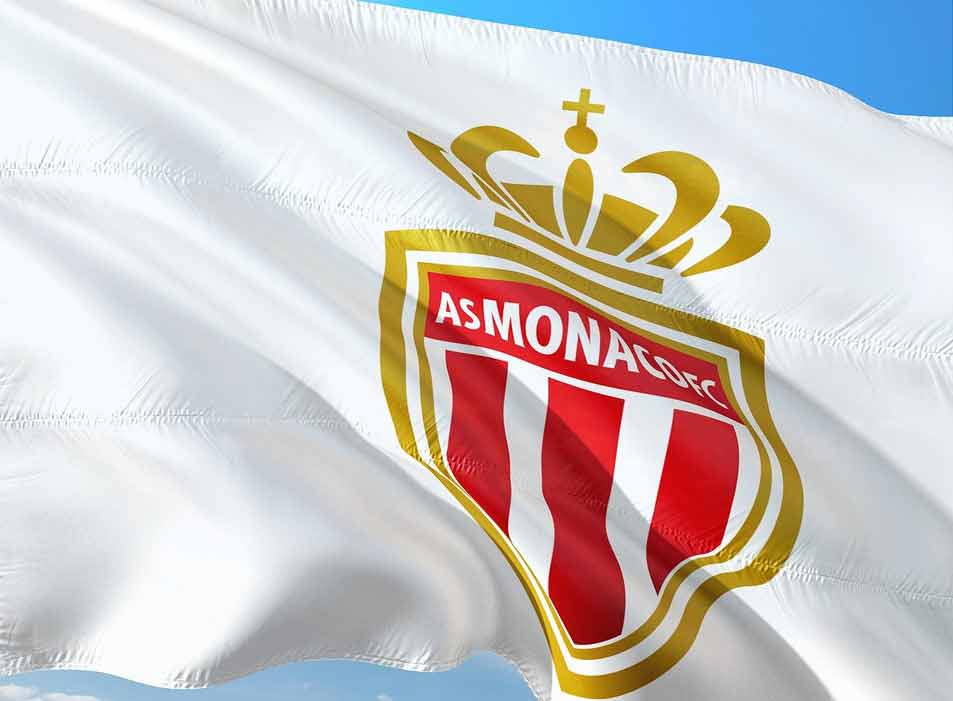 Monaco brought in 10 new players on loan or on a permanent deal, most notably Wissam Ben Yedder from Sevilla for £36.00m, Gelson Martins from Atlético Madrid for £27.00m and Guillermo Maripán from Deportivo Alavés for £16.20m. Other notable transfers are Tiemoué Bakayoko and Islam Slimani on loan.
Monaco fans will be quick to forget the last season and hope that these new players can bring Monaco back to the team that dominated the league in 2016/2017 or at least get them the Champions League spot that they are craving for so much.
With PSG in the league as the favorite, it will be a tough time winning the league. But everything is possible in life and in FM20. That's why we believe that Monaco is another top football manager 2020 club to manage!
Best FM20 Clubs to Manage – Our Conclusion
FM20 is coming and will undoubtedly be a success just like each of its predecessors. It's rumored that there will be over 2000 clubs to manage from all parts of the world and who knows how many Sunday League clubs. Our team member Andrew just loves those small clubs and loves the Cinderella stories from rags to riches where he picks out a Sunday league club and plays with it until he wins the Champions League. Will you do that? Tell us in the comments below which club you will be starting your FM20 journey and what is your top football manager 20 clubs to manage!
If you are interested who should you sign for free, you can check out our FM20 Free Agents Toplist here!
Although the release date hasn't been officially announced, we know what the month is, November. We have two predictions about the release date which you can read in our next blog post and that is where we will write about everything we know.
Check out our Football Manager Community group – FMBrotherhood on Facebook!