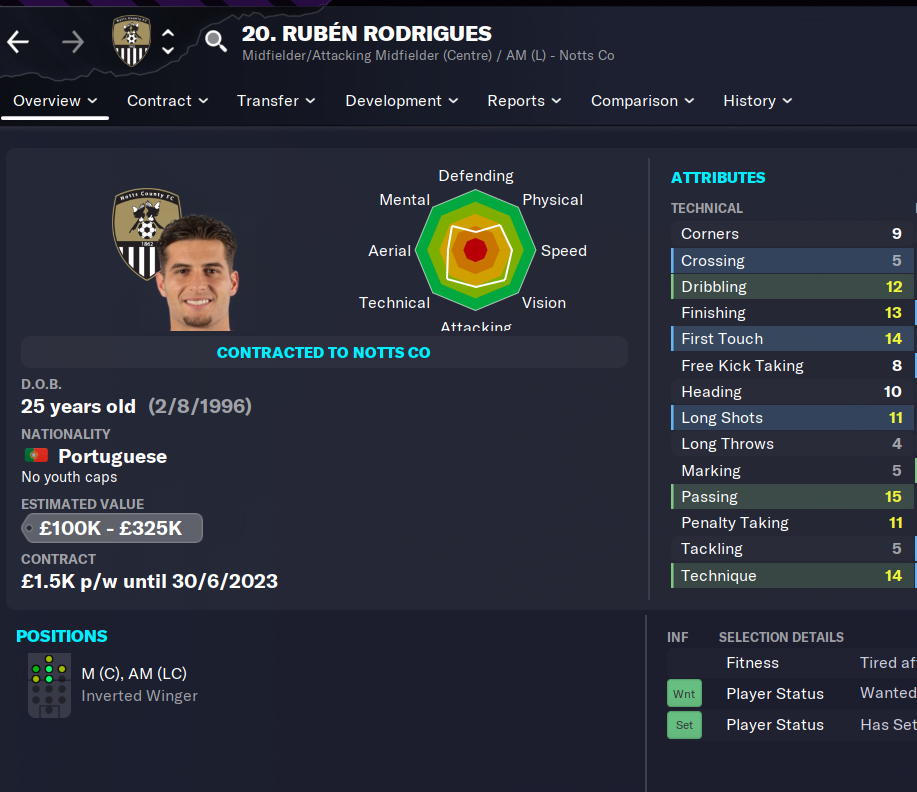 10 Best League 1 Signings in FM23 You Must Sign!
By callum | June 4, 2023 | 15095 Views
Best League 1 Signings FM23 has to Offer!
Managing in the lower leagues in Football Manager can be tough. Sky Bet League 1 can be a difficult league to get out of. To help you reach promotion to the Championship, we've put together a list of the 10 best League 1 signings FM23 has to offer.
All of the players on this list would be willing to join mid-table side Oxford United, and the players range from free agents and loanees, to transfers up to £400k. All of the players are realistic and can be signed in your first FM23 season.
If you're looking for the best players to sign in the Sky Bet Championship instead, click here.
10. Paul-Georges Ntep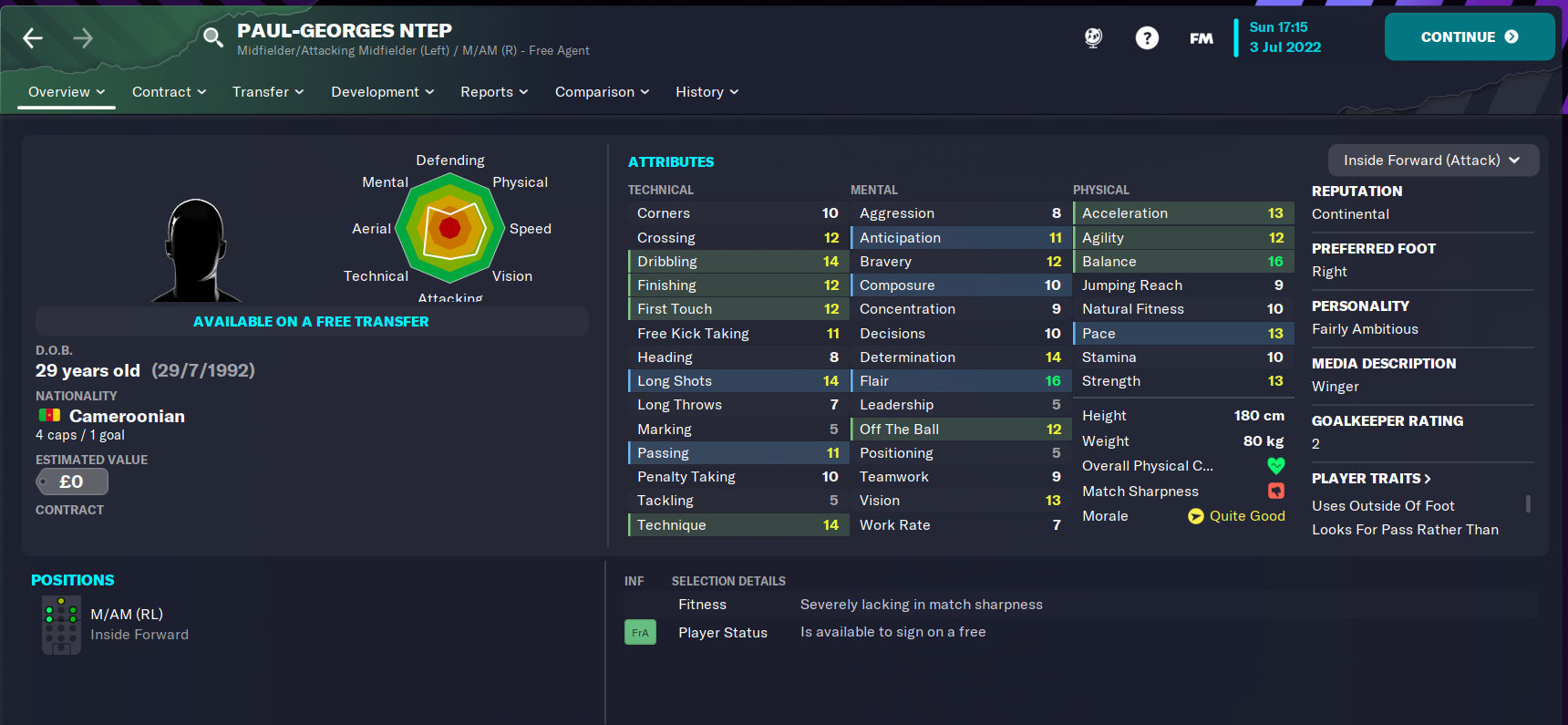 First on the list of the 10 best League 1 signings FM23 has to offer is Paul-Georges Ntep. The Cameroon international has had a journeyman career, playing in France, Germany, Turkey, and Portugal. He had great potential when he was younger, but sadly didn't reach the expected heights.
Ntep is still a quality player, and would be great for any Sky Bet League One side. He has some great technical attributes, including 14 dribbling, long shots, and technique. With 16 flair he's great at beating full-backs one on one.
This FM23 League 1 signing is willing to accept a contract for 3k per week, which is more than affordable for the majority of League One teams. The free agent market is extremely important when managing in the lower leagues in Football Manager 2023, which is why there's a few of them on this list.
9. Younousse Sankhare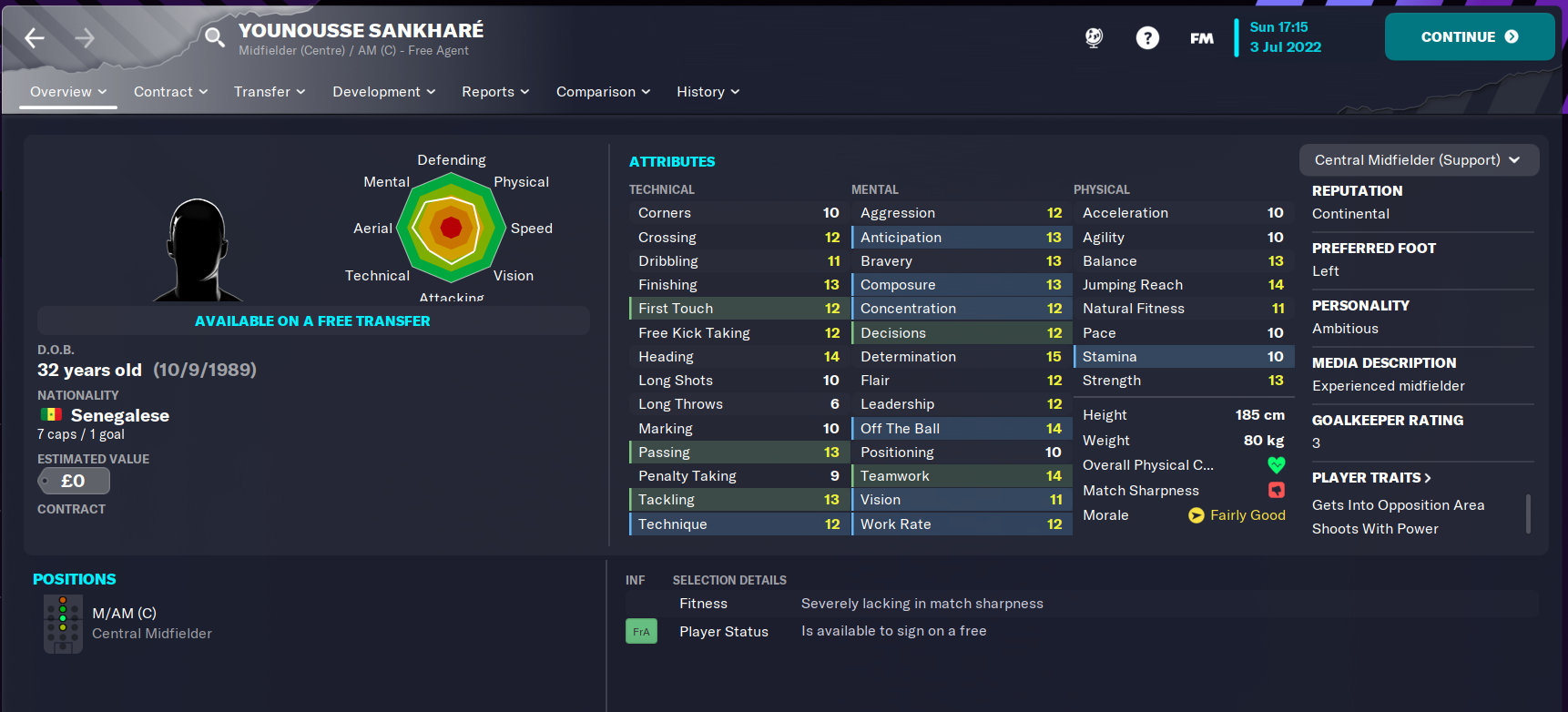 Sankhare is likely a player you've never heard of, but throughout his career he's consistently played regular football in Ligue 1. At 32 years of age Sankhare still has a lot to offer, which is why he is on the list of the best FM23 League One signings.
The experienced midfielder is solid all-round, with good tackling, heading, and teamwork. He would be a brilliant option for most League 1 teams for a couple of seasons. He can be signed on a wage of £4.1k per week.
8. Ruben Rodrigues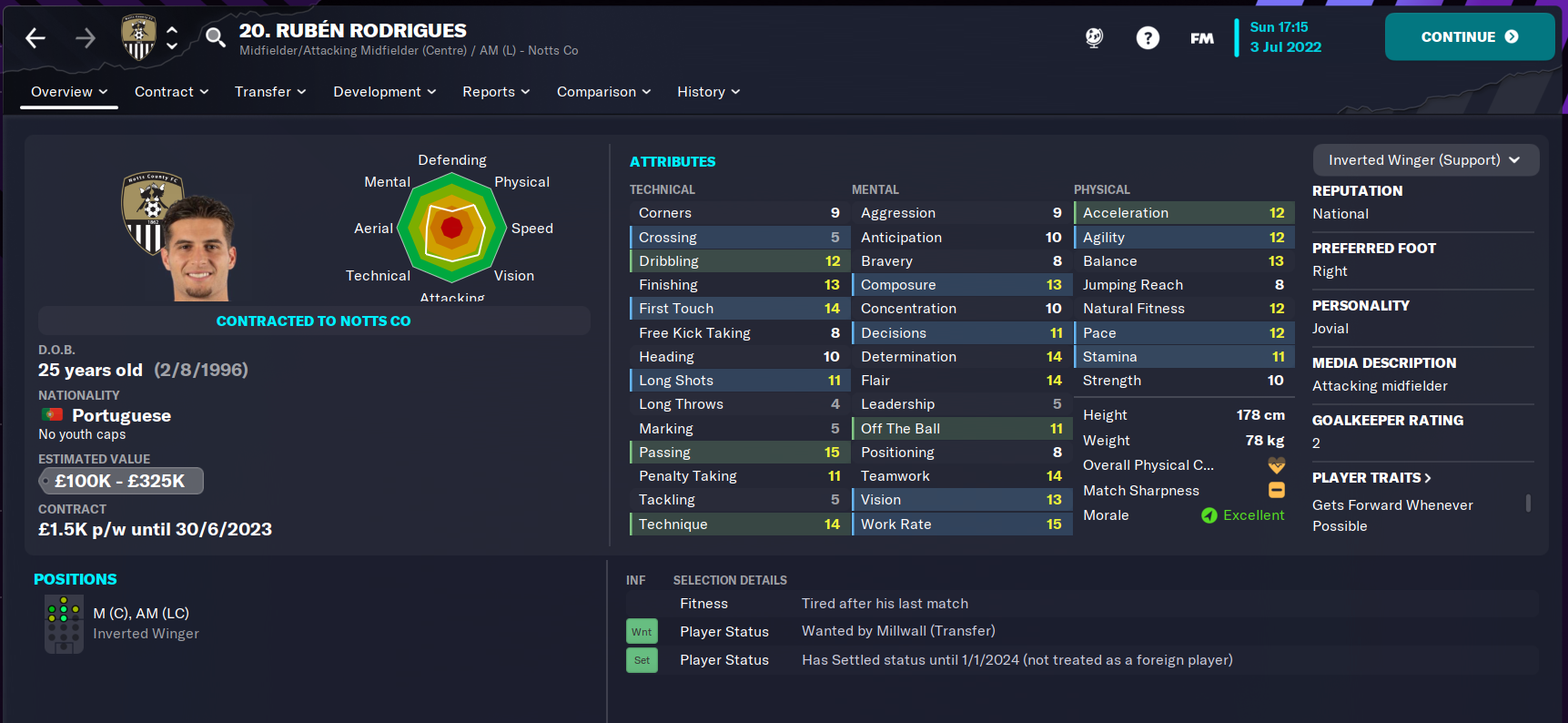 Ruben Rodrigues is the first money signing on this list of the 10 best League One signings in FM23. He's been tearing it up for Notts County in Non-League, getting 33 goal contributions in 43 appearances in the National League this season.
Rodrigues is ready for the step up to League One, and can be signed for £105k. However, he's wanted by Championship side Millwall, so you'll need to try and sign Rodridgues quickly before a larger team makes an offer. You can negotiate a contract of £4.2k per week.
7. Alex Mighten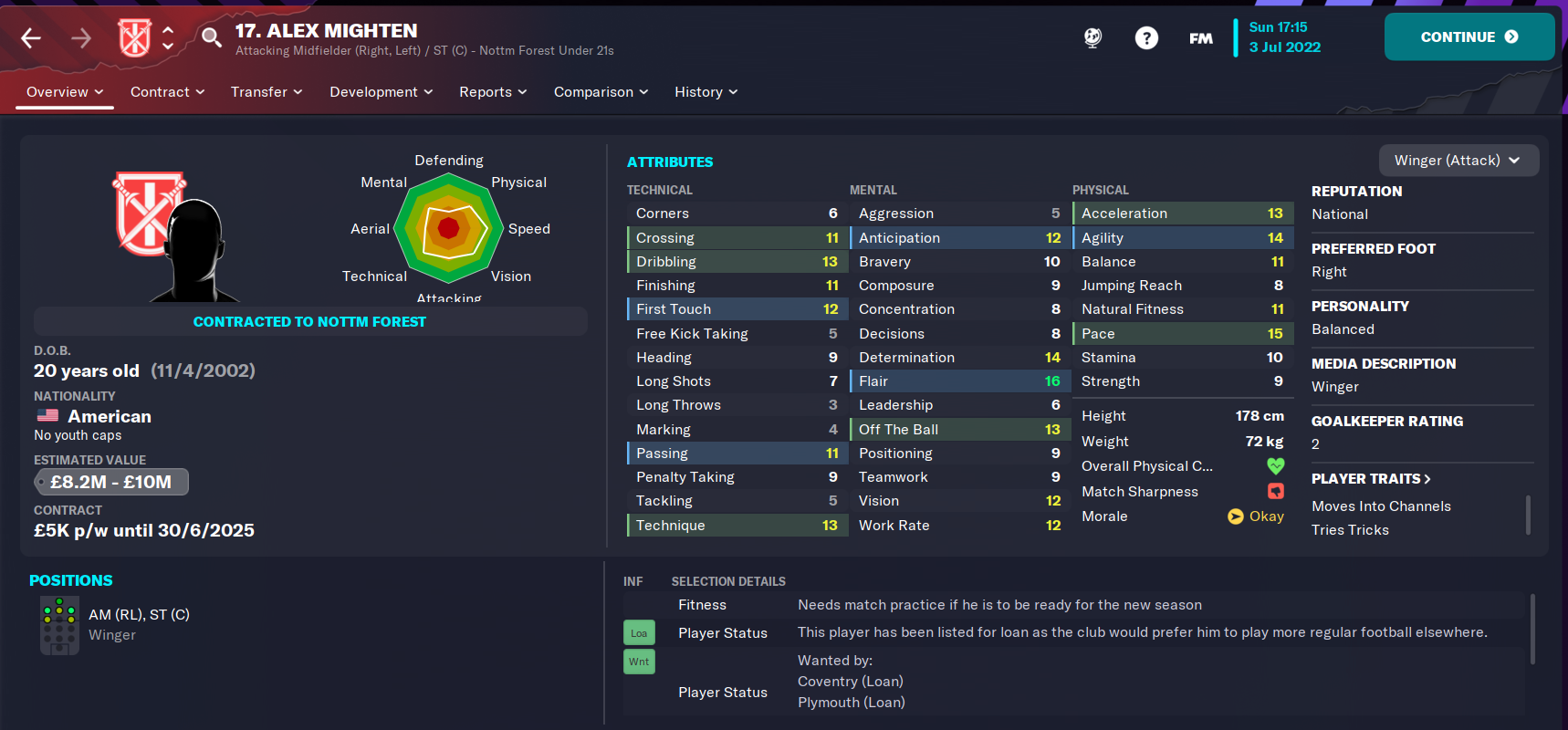 Next on the list of the best League 1 signings FM23 has to offer is our first loan signing. Alex Mighten is a tricky winger who can play on both the right and left wing. Having versatile players is extremely important when playing in the lower leagues, as you'll have a small squad and a packed fixture schedule. Having players that are capable of playing well in multiple positions helps when you get injuries.
Mighten is a pacey winger, with great dribbling, flair, and technique for a League One player. He's still young, so his attributes could get even better over the season too.
To get Alex Mighten on loan, you need to cover 80% of his wages, which is £4k per week.
6. Sylvain Marveaux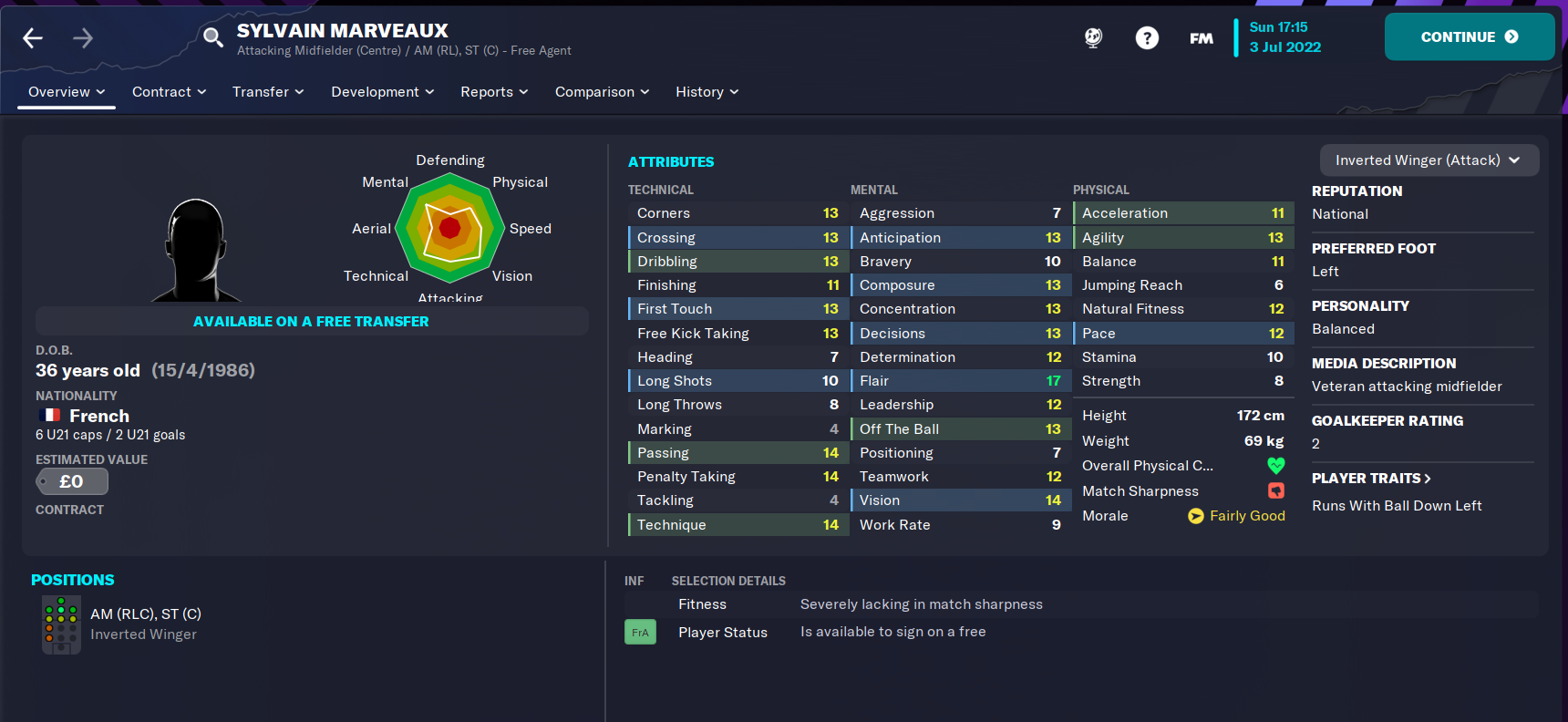 If you're looking for a player with some quality in the final third to help you get through the first season, Sylvain Marveaux is the perfect signing for your League 1 team. Most Football Manager players look to always sign players for the future, however when managing in the lower leagues you sometimes need to sign short term stop gaps.
Marveaux has previously played Premier League football for Newcastle United, and would now be a leading player for Sky Bet League One sides. He will cost you a wage of £4k per week.
5. Andre Wisdom
Another free agent on our list of the best League 1 signings FM23 has to offer. Wisdom is a versatile defender that can play centre back, right back, and right wing back. His best attributes are 14 tackling, 15 natural fitness, and 15 teamwork. Having high natural fitness is really important for players Andre Wisdom's age, as his attributes will stay the same as he gets into his 30s.
Wisdom would be an excellent choice for most League 1 sides, and would accept a contract for 6k per week.
4. Cian Hayes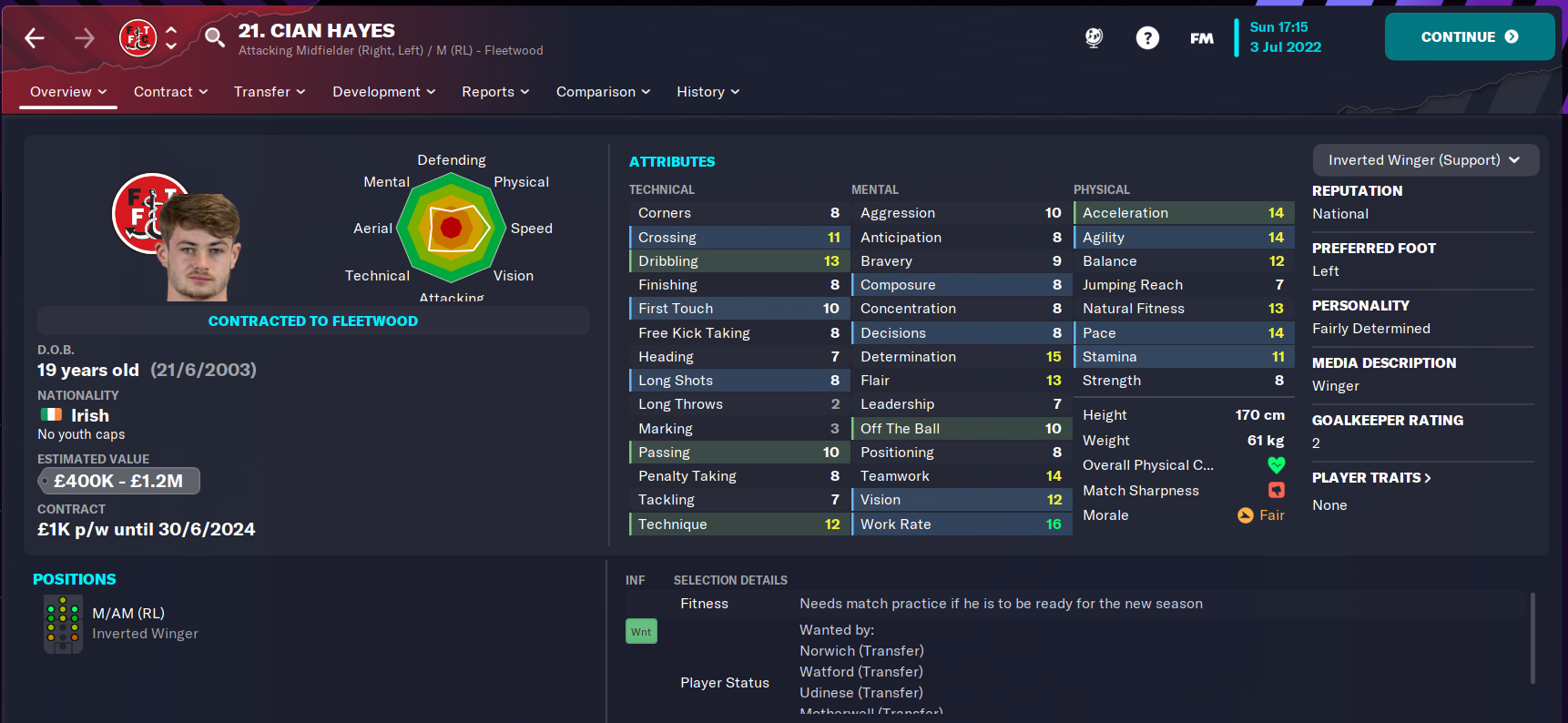 Hayes is a lower league wonderkid that can be signed for just £400k! He's a versatile winger with great potential that could help you get promotion from League One and be an important part of your team in the Championship. His attributes are still raw, but he's definitely League 1 quality and can get even better.
Hayes is happy to accept a contract of £2.7k per week, but he's wanted by Championship teams and Serie A side Udinese. This shows the quality Cian Hayes has, and why he's one of the best FM23 League 1 signings.
3. Regan Poole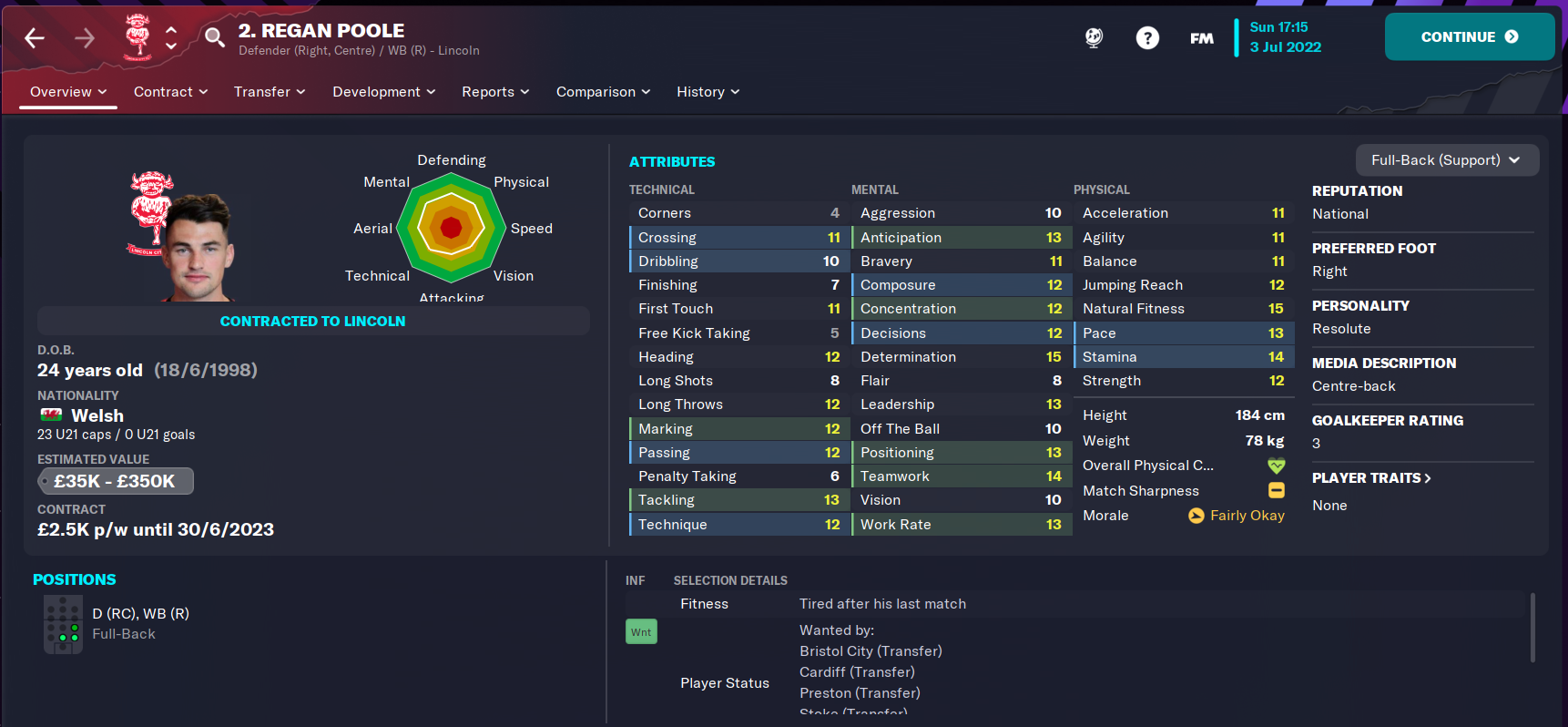 In 3rd place on our list of the best League One signings FM23 has to offer is former Manchester United academy player Regan Poole. He already plays for League 1 side Lincoln City, but can be signed for £350k and £6k per week wages, which is a bargain for a player of Poole's quality.
Poole is wanted by Championship clubs Cardiff, Preston, and Stoke, which shows he's already capable of playing in the league above. But if you can get him for your League One team, he could give you a great chance of getting promoted.
This League One signing can play centre back and right back, and is only 24 years old. This means he's still to hit his prime.
2. Jordan Mutch – Best Free Agent League 1 Signing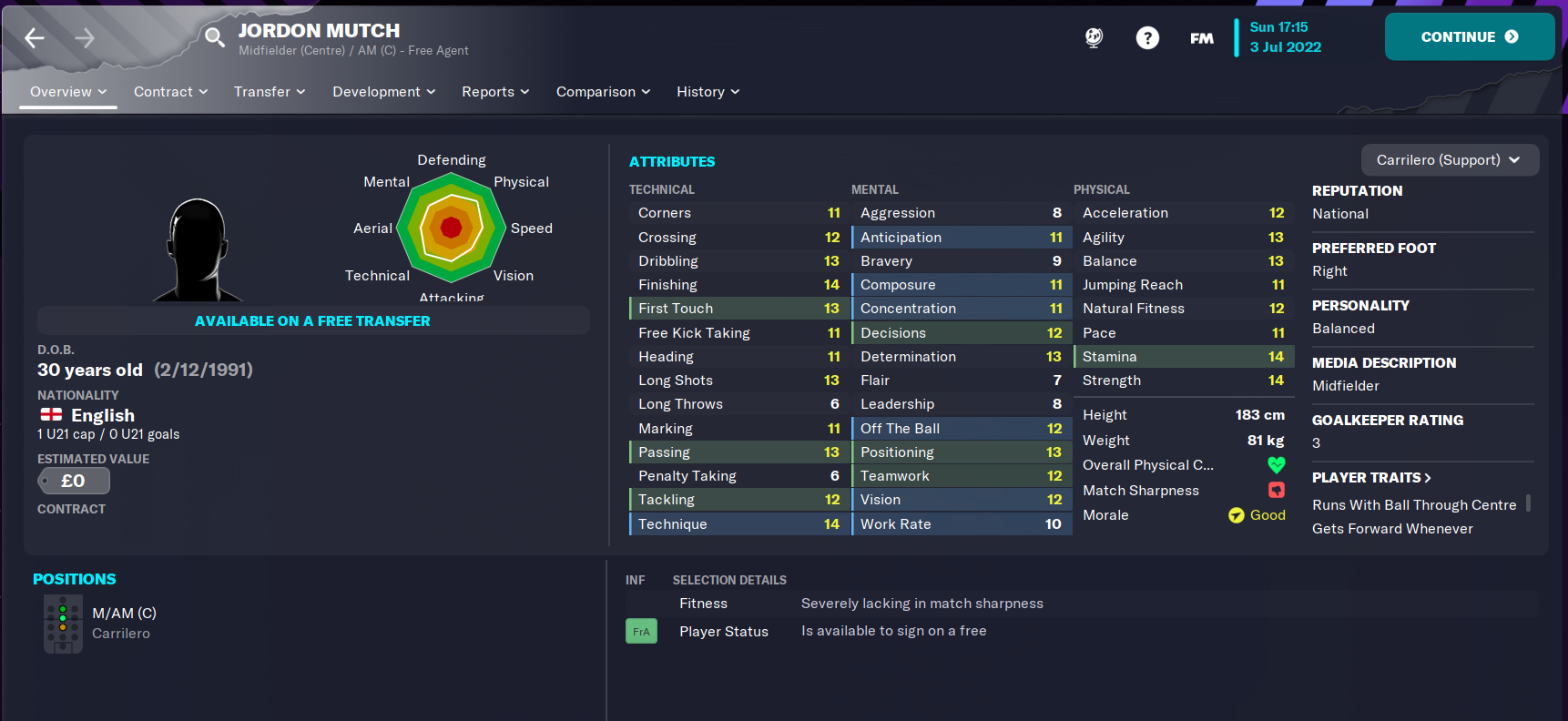 Jordan Mutch is definitely one of the best League One signings in FM23 you can make. He is a brilliant all round midfielder for this level, having previously played in the Premier League. At 30 years of age, Mutch can still offer a few years of quality, and would be capable of starting in your midfield if you get promotion to the Championship in your first season.
Mutch would accept a contract of £4.5k per week.
1. Zidane Iqbal – Best League One Signing FM23 has to offer!
The best League 1 signing FM23 has to offer is definitely Zidane Iqbal on a loan deal. He is too good to be playing in League One, but is interested in joining teams from this division on loan.
Iqbal is a fantastic playmaker, that can play CDM, CM, or CAM. His best attributes are 14 technique, 18 determination, and 14 passing.
Zidane Iqbal tops the list of the best League One signings in FM23 because you can sign him by paying 70% of his wages, which is just £1.4k per week! Every League One team should be able to afford this, and he would become one of the best, if not the best player in your team.
When budgets are low, loan signings are essential. Zidane Iqbal is the very best you can get at this level, and you must make a move for him at the start of your FM23 League One save. Iqbal is one of the best loan signings in FM23.
So Who's the Best FM23 League One Signing?
As just mentioned, you must try and sign Zidane Iqbal on a loan deal for your first season in Sky Bet League One. If you have a good budget and managing a club like Peterborough, signing Ragan Poole or Cian Hayes would vastly improve your side.
However, if you don't have much of a budget, Jordan Mutch or Andre Wisdom on free transfers would be great assets.
If you need some cheap wonderkids for your Football Manager save, take a look at this post.