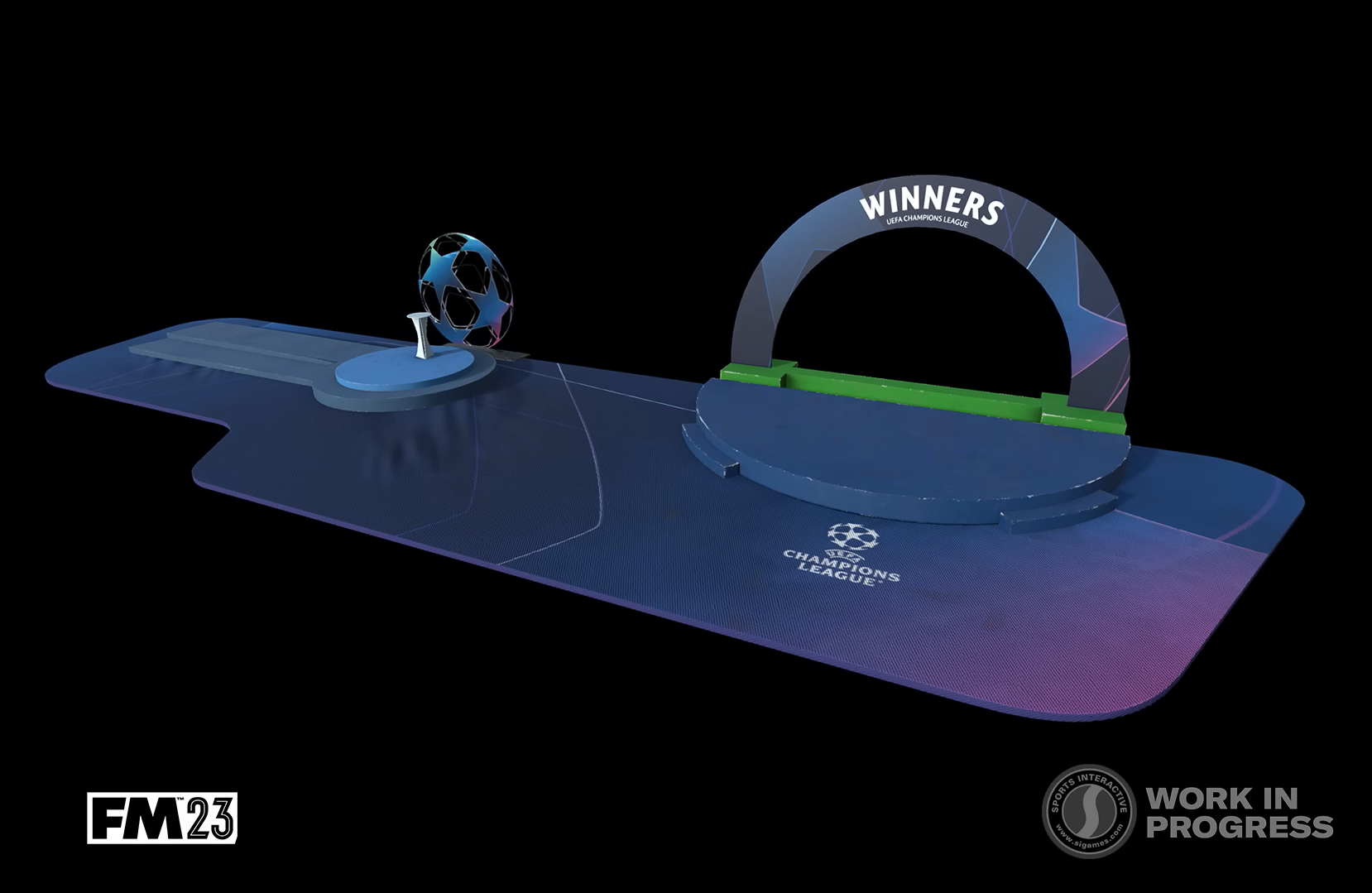 FM 23 New Features – Full Breakdown
By callum | October 9, 2022 | 559 Views
Football Manager 2023 New Features
Football Manager 2023 is just around the corner, with the game being fully released on November 8th. The Football Manager team have just released an in-depth video covering the headline features that we will see in the next game. Read on to find out exactly what these new features are, and how they're going to improve your FM experience.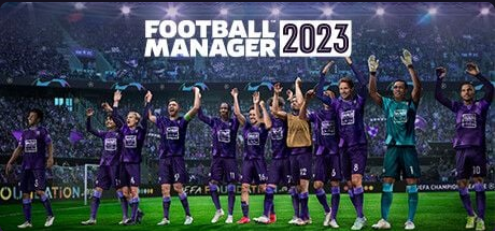 Not ordered FM23 yet? Order here to get the cheapest version of the game, and also get early access to the Beta approximately 2 weeks before full release!
Recruitment Revamp
Here are the new features that revolve around recruitment.
Squad Planner
This new feature will help you develop a recruitment plan throughout the season. In FM23, there will be a Squad Planner tab which will show your tactic, and a list of players that can play in each position. You can rank these players by who's 1st choice, and 2nd choice etc, which allows you to analyse your squad depth. Your players will not know where they are ranked, but your backroom staff will know. Your staff will then make suggestions based off your squad planner.
You can also add transfer targets on your shortlist into your squad planner, to see how your squad would look once you've signed your transfer targets. The squad planner allows you to add youth players too.
The squad planner feature even has a next season planner, and a season after planner. This means you can prepare your squads for the long term.
Recruitment Focus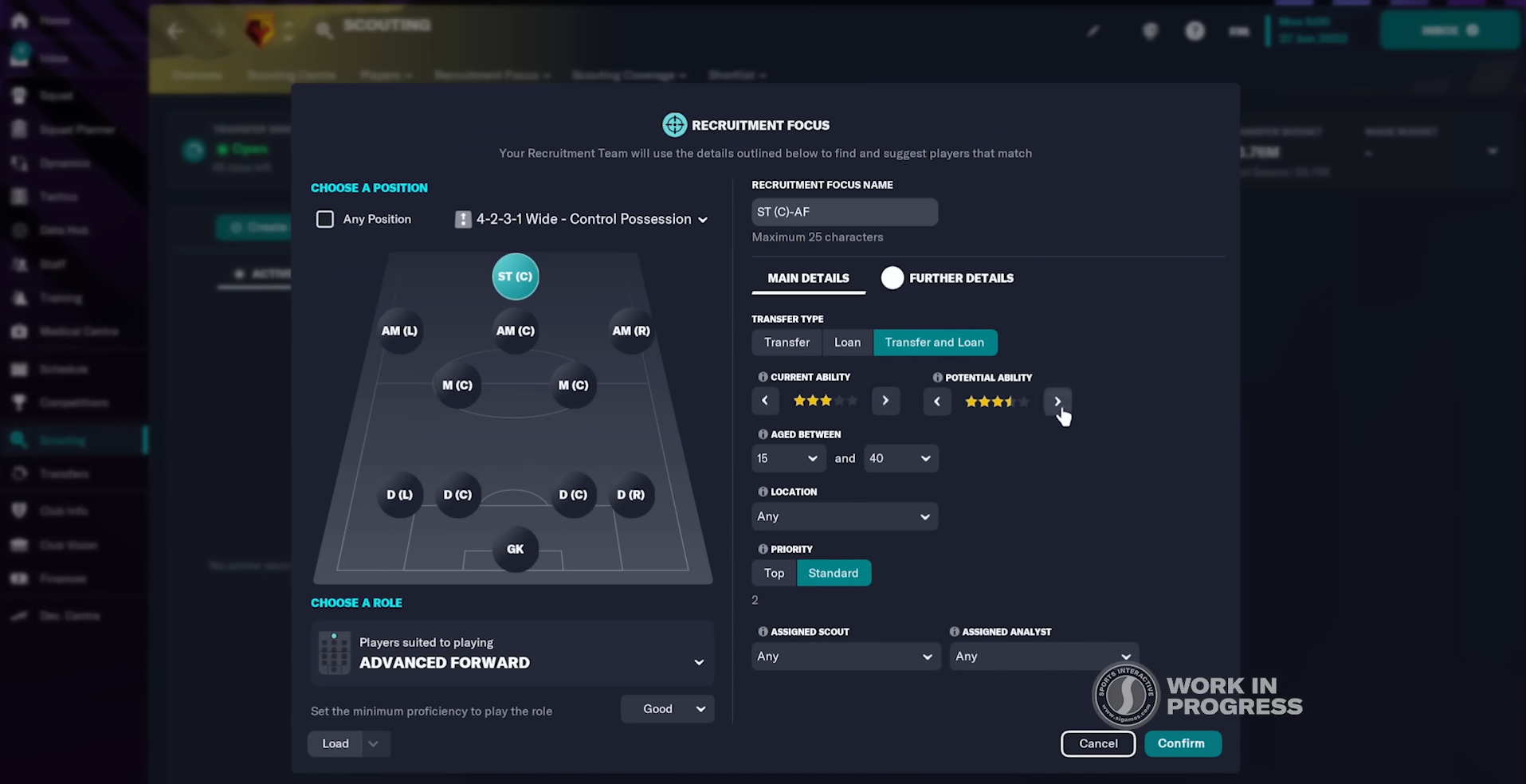 In Football Manager 2023, recruitment focus will replace the assignments section that was in FM22. It will however work in a similar way. You can setup a focus for your scouts to search for specific players by selecting different filters. This includes position, age, potential ability etc. Your scouts will then go and search for players that match your credentials.
Once your scouts have found the players, they'll go through 4 key stages. At each stage, the pool of scouted players will get smaller. The players that are in the final stage will get sent to your inbox with extensive scout reports, which means they have been fully scouted.
There will also be a section in your recruitment focus which shows you near misses. These will be players that didn't completely match your focus because they were short of 1 or 2 criteria. For example, if you're looking for a ball-winning midfielder aged 18-23, a player that's 24 years old might appear in your near misses section.
Agents in FM23
Agents are a massive part of top-flight football. For any transfer or contract renewal, the player's agent is the first point of contact. In FM22, you can speak to an agent of a player you would like to sign, and they will tell you if the player is interested, and some contract demands, such as their required wages.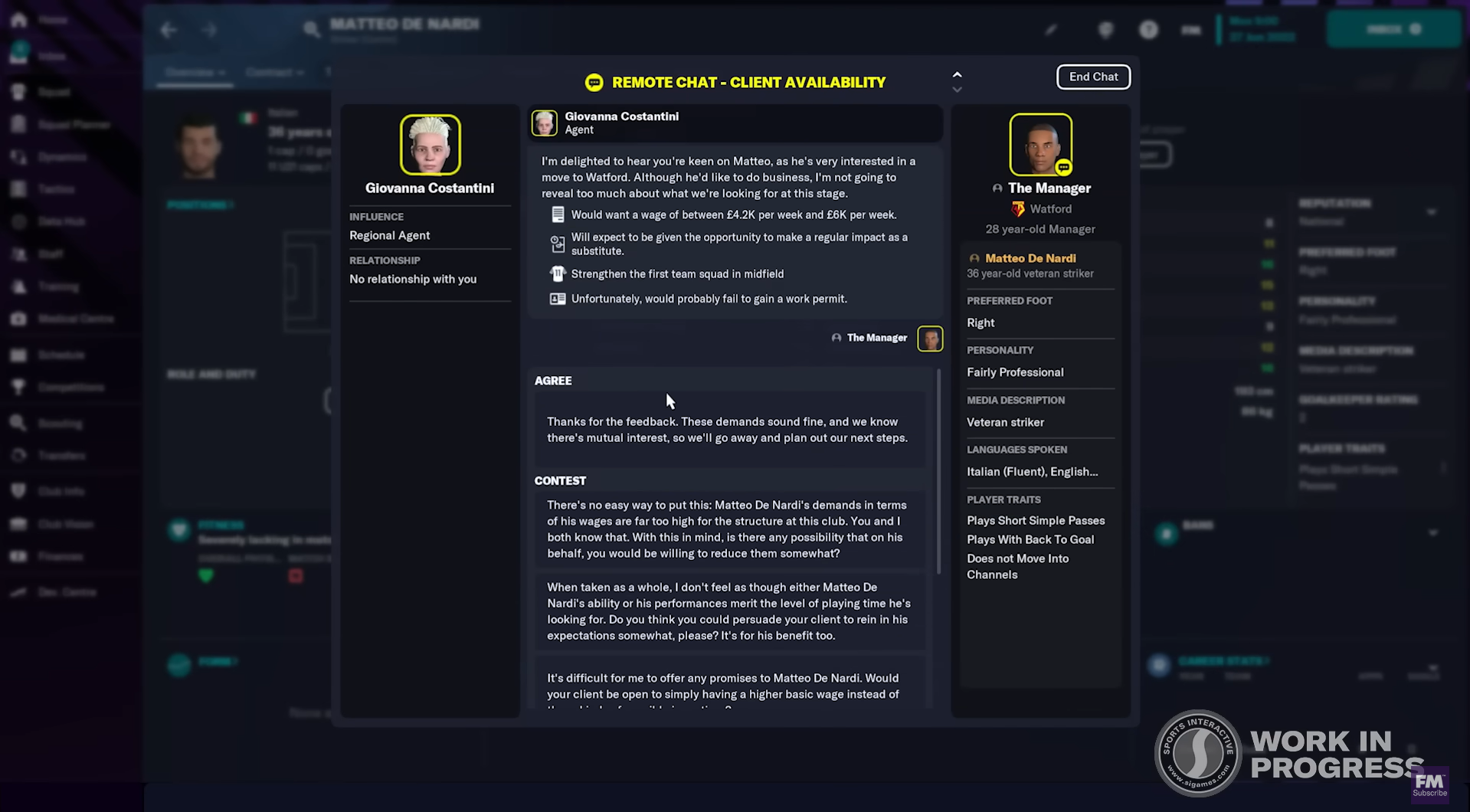 In FM23, there are now more options for you to choose from when responding to an agent. You can tell the agent that you would still like to sign the player, but your club cannot afford their wages. If the player is really interested in joining you, their agent may come back to you and say they're willing to lower their wage demands.
You can also speak to agents of your current players, and ask them if their player would be interested in a contract renewal. The agent will then tell you if they're interested, and the player's wage demands.
Recruitment Meeting Revamp
I can't be the only one that skips most of the recruitment meetings, or just skip through it without taking much notice. Football Manager have realised this, and have split the initial recruitment meetings into 3 parts.
The first meeting will take place a few days into your new job. In this meeting, you'll go over the squad planner to help you further understand it as it is a new feature. Your staff will also recommend some recruitment focuses, which you can agree to, or setup your own. Your staff will then carry out the recruitment focuses you've setup.
The second meeting, which is a review meeting, will take place a few weeks later. Your staff will then show you the players they've found, the players you've signed, and player's they may have managed to sell. This then also gives you an opportunity to change your recruitment focuses.
The third and final meeting will take place on transfer deadline day. This is a quick update meeting, reviewing if you're still missing any players you would still like to sign.
Match AI and Animation
The next set of new features are going to involve the match, graphics and tactics.
AI Managers
Football Manager have been studying thousands of managers across the world, and how they setup their teams. This means that in FM23 AI managers will use the same style of play they use in real life. This will further enhance the realism that Football manager have in their game.
Gameplay Animation
The Football Manager team have spent a lot of the last year watching FM gameplay, and breaking down areas that could be further developed, for the game to look as close to real life as possible. The FM team have focused on improving the defensive movements. It has been difficult on recent Football Manager releases to play a successful defensive, counter-attacking style of play. This will be more possible in Football Manager 2023.
Out of Possession Tactical Instructions
The out of possession section will look different in FM23. The line of engagement has been simplified, with the option to ask your team to play a low-block now available. The terminology has been changed to make it easier for FM players to understand exactly what they're instructing their team to do.
Match Engine
Football Manager claim to have made a significant improvement in the match engine for FM23. Goalkeepers are now able to perform spread blocks, and if they're good with their feet, can play out from the back.
Defenders are now better at defending aerial balls, and adjust their body positions more realistically. Defenders will also look to intercept and block more, instead of always looking to slide tackle.
Official UEFA Club Competitions License in FM23
Football Manager have managed to get the license for European cup competitions! This means your players will now walk out to that famous Champions League music on European nights. This feature also comes with improved matchday graphics, and authentic trophy celebrations. Your teams' kit will now have the official Champions League badge on their sleeve, if they qualify for the competition.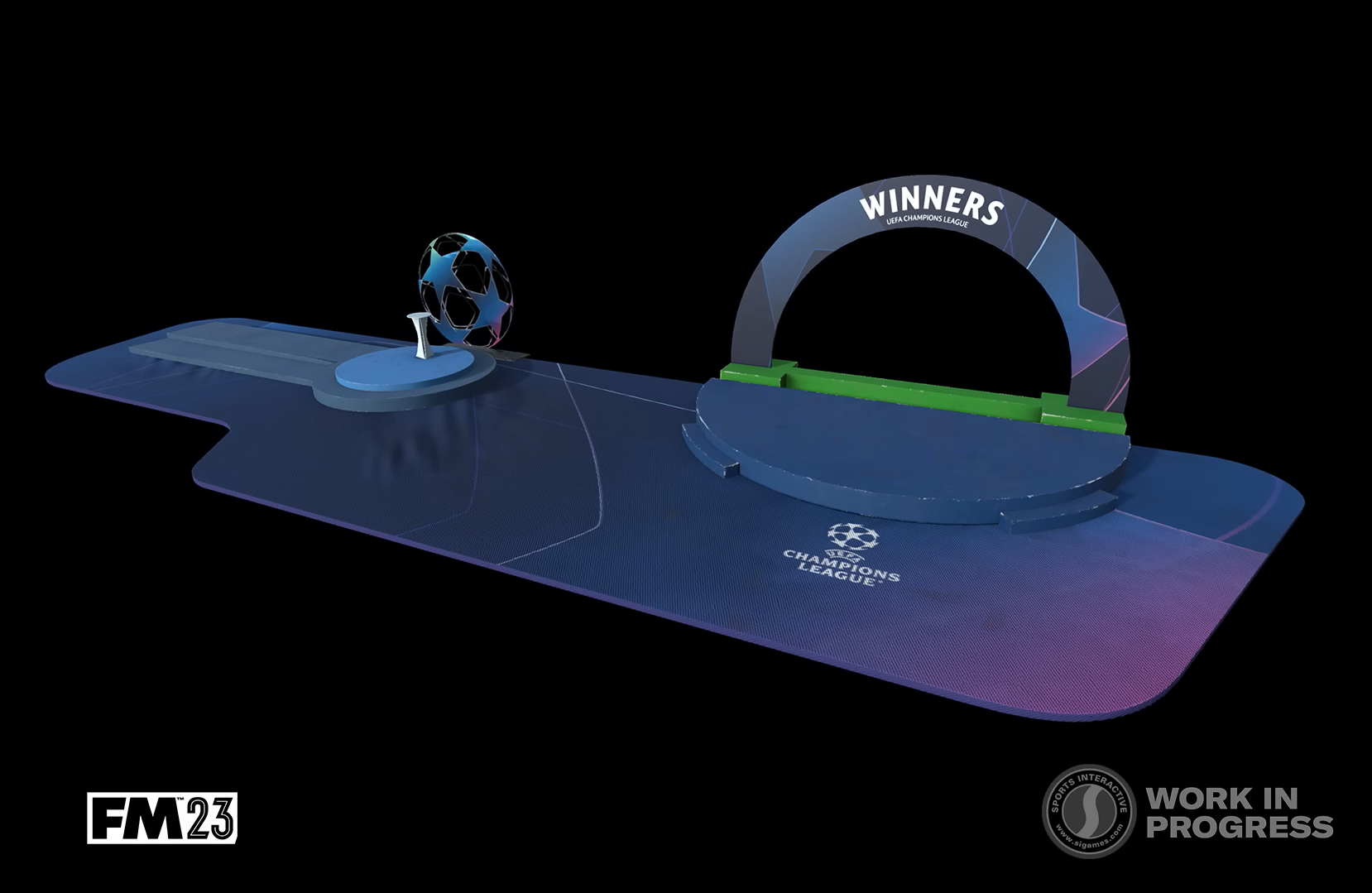 Cup draws have also been further developed, and will be a full-screen experience. Cup draws will have more context, and look back at how you've performed previously.
Supporter Confidence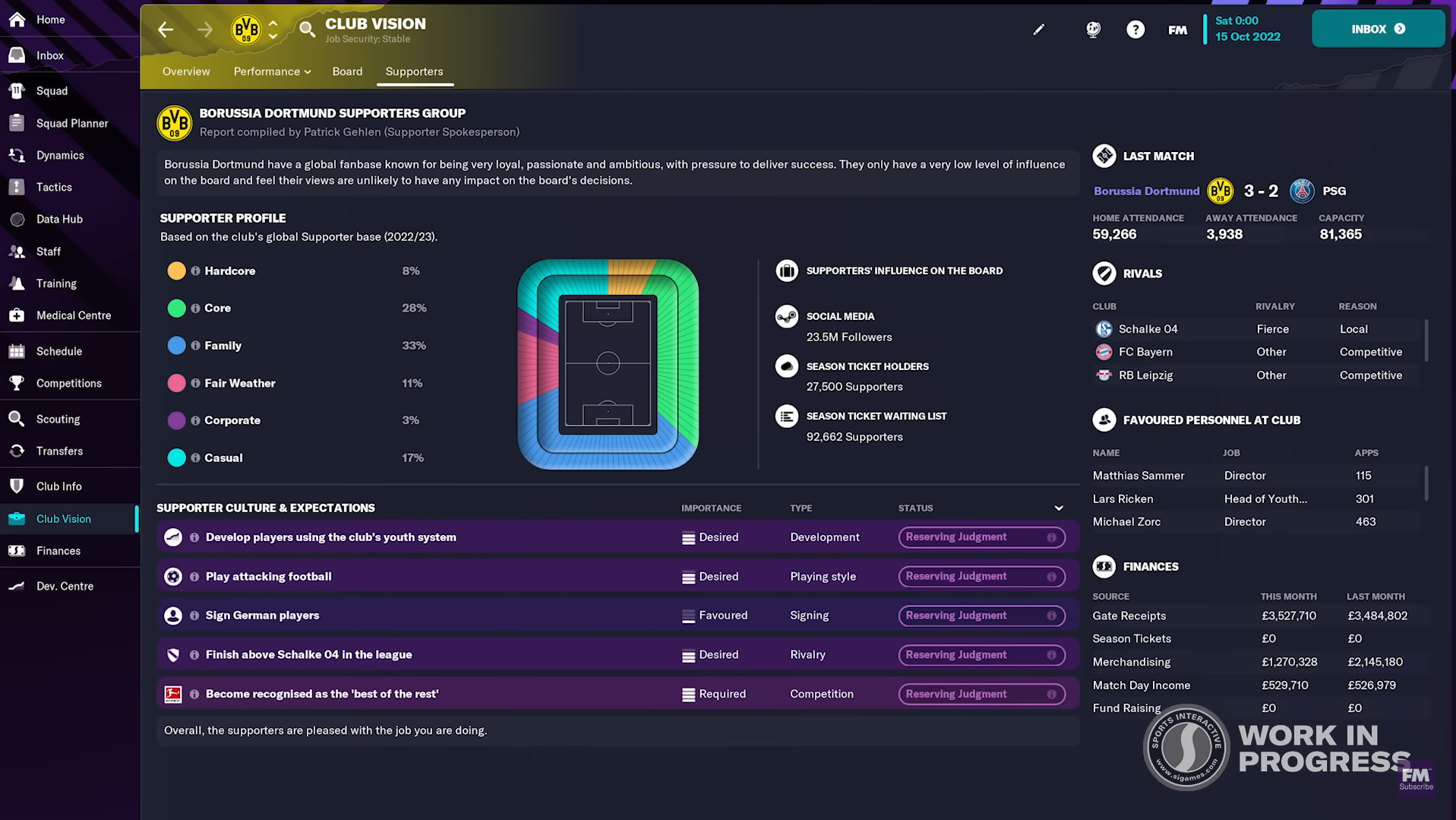 This is a brand-new feature for Football Manager 23. Fans are a huge part of football, and this feature will allow them to be more represented in FM23. As a manager, you will be able to see a breakdown of your fanbase, including how many hardcore, and casual fans, your club has.
As well as board expectations, you will now have supporter expectations, that they will expect you to meet. This could involve playing a specific style of football, or finishing above your rival rival in the league. Football Manager have tried to make all these aspects as realistic as possible to a team's fanbase in real life. Depending on the club, fans will also have a certain level of influence on the board, which means it will be important for you as a manager to keep the fans happy.
Dynamic Manager Timeline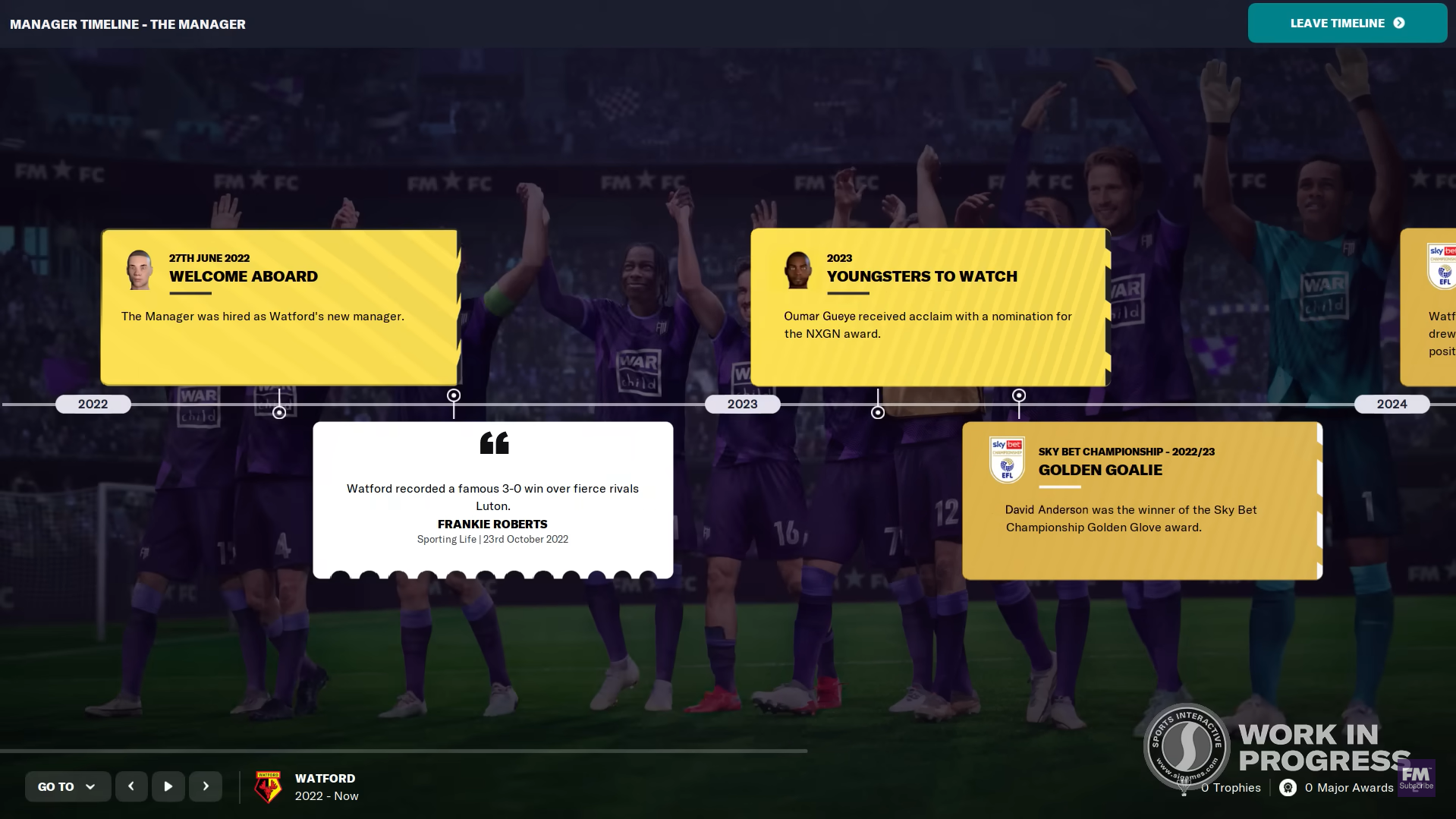 Milestones and achievements have been redeveloped into a dynamic manager timeline. This timeline will not only include important achievements such as winning a domestic league or cup, but also highlight smaller accolades that make your save unique to you. The timeline will be presented to you at the end of season review.
Final Thoughts
It's clear the Football Manager team have been working extensively hard to improve a game that's already so great! Comment your favourite new feature below, and let us know if there's any features you think they're missing, that you would like to see added to the game.
Remember, if you haven't ordered FM23 yet, make sure to purchase here for the cheapest deal and Beta access!
Check out the official Football Manager Headline Feature Reveal video below.