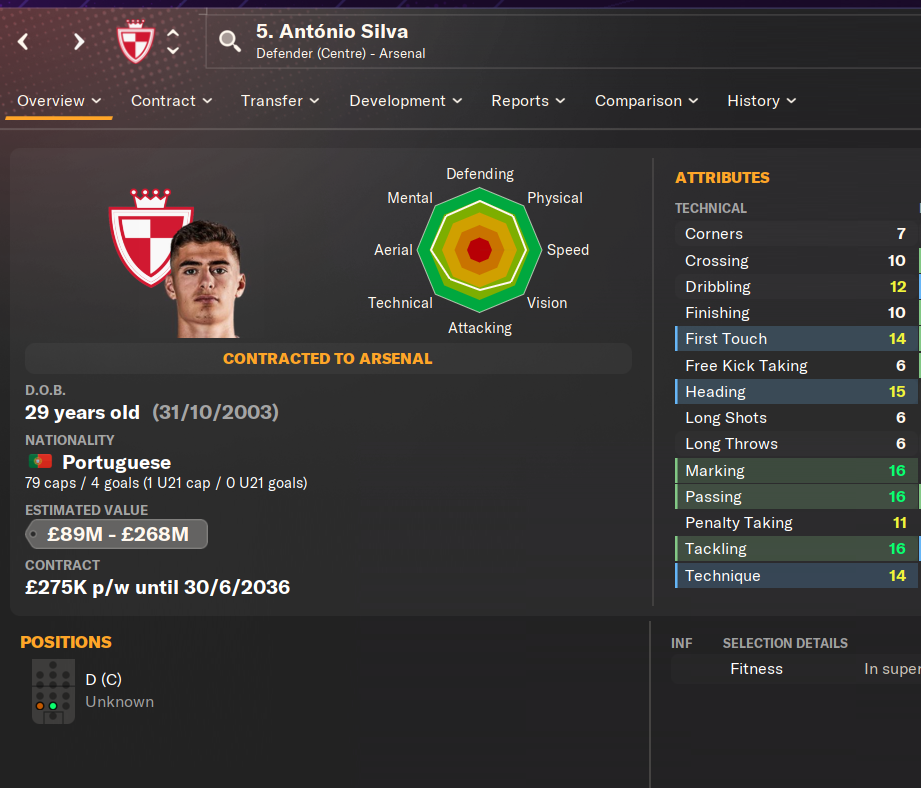 11 Best Wonderkid Centre Backs in FM24
By callum | October 23, 2023 | 1301 Views
Best FM24 Wonderkid CBs
Having a strong defence in Football Manager is important if you want to be successful. We have simulated 10 seasons to 2033, to find you the best wonderkid centre backs in FM24. There are wonderkids who may have 5 star potential, but they might never actually become any good. This is why simulating 10 years forward gives you the best evidence to show these are the wonderkid CBs you should sign. We will also tell you how much these young centre backs will cost you.
There is a very promising crop of wonderkid CBs in FM24, so let's get into them.
If you also need a wonderkid striker for your FM24 save, read this article next.
11. Fabio Chiarodia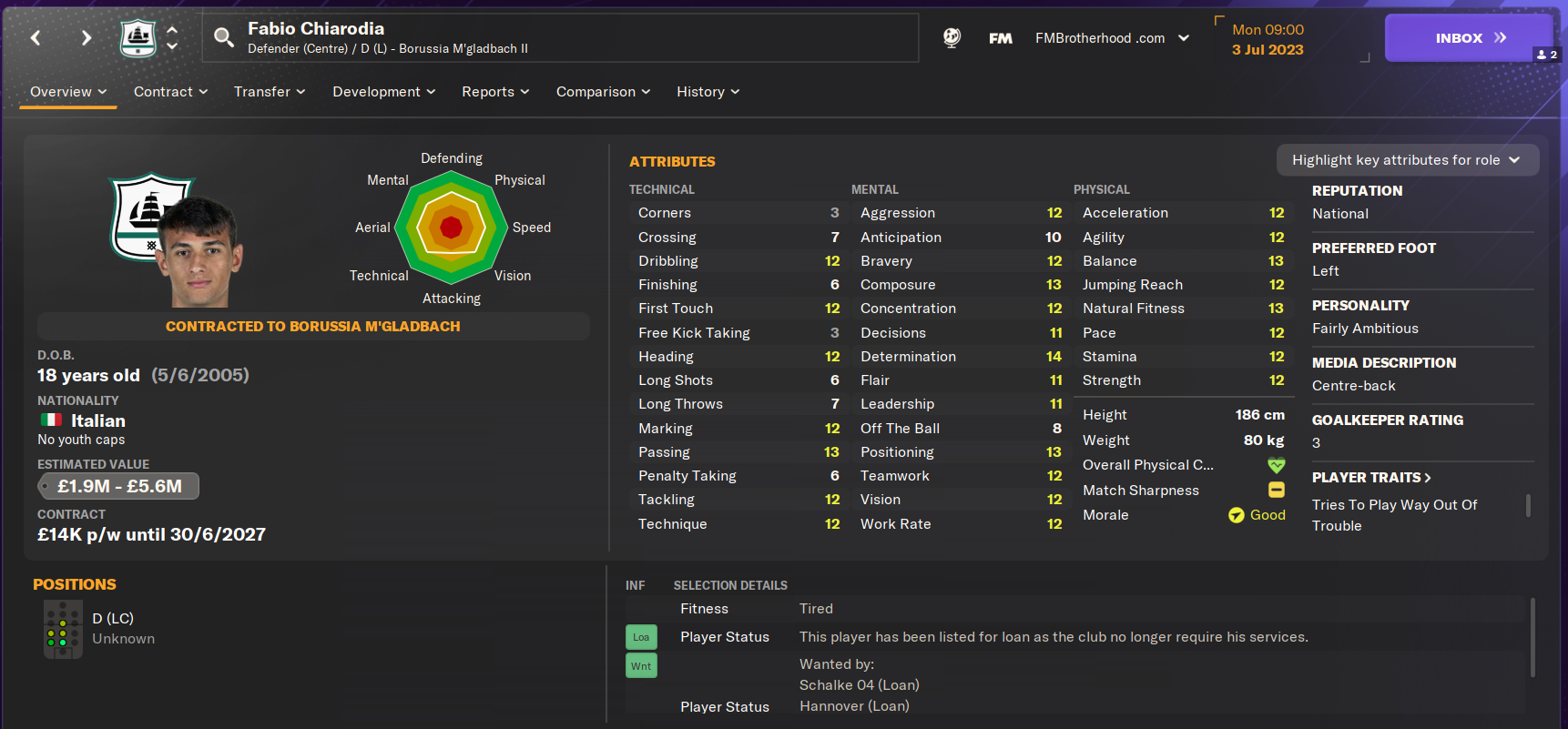 The first player on this list of the best wonderkid centre backs in FM24 is Fabio Chiarodia. The Italian has just moved to Borussia Monchengladbach from Werder Bremen, so they must believe he's a promising CB.
He's only a teenager, but still has some promising attributes, including 13 passing and 14 determination. Chiarodia is a left footed centre back, so he would be ideal for managers looking for a left sided centre back.
Fabio Chiarodia in 2033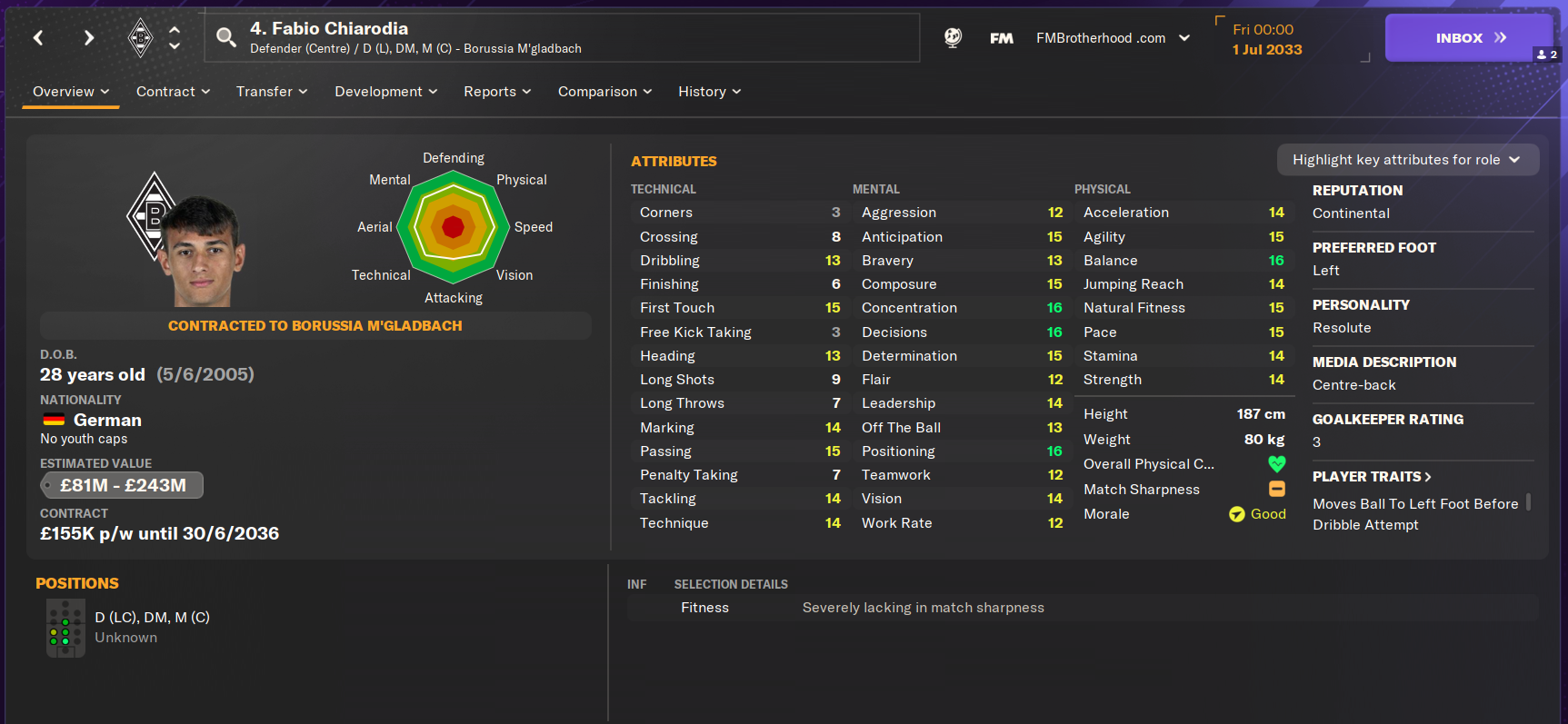 Fabio Chiarodia has stayed at Borussia Monchengladbach and become their club captain too! He's developed extremely well mentally, and now has 16 decisions, concentration, and positioning.
Chiarodia is more than capable on the ball, with great passing ability. He can even play left back, CDM, and central midfield. He does slightly lack aerially though, with 13 heading, 14 jumping reach, and 12 aggression.
The Football Manager Board Game you'll love!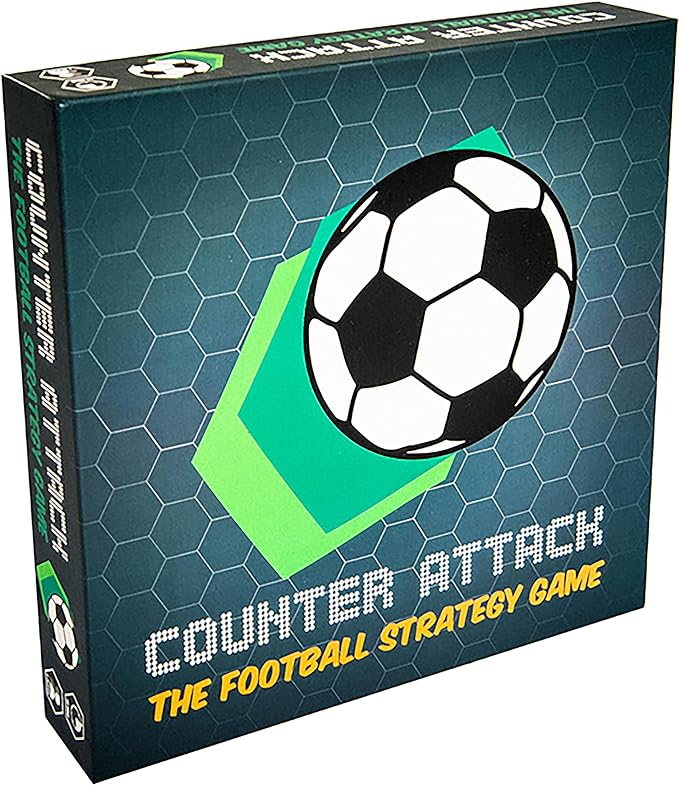 Counter Attack is the football board game that you'll love playing with your family and friends this Christmas. Just like in Football Manager you can assemble your team and you tactics to make your way to the top. This board game would also make the perfect gift for a friend or family member that loves playing FM as much as you!
Check it out on Amazon here.
10. Jorrel Hato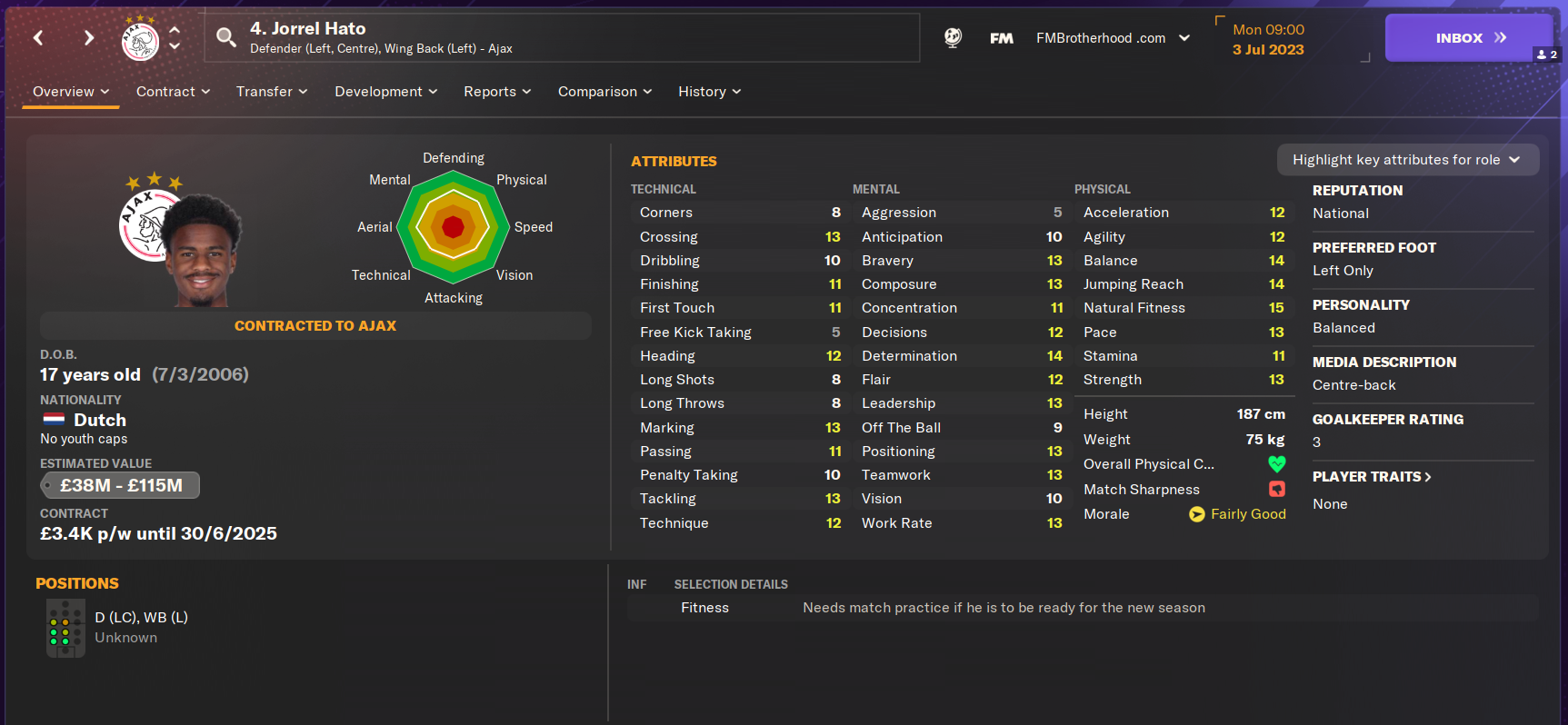 Hato is the next wonderkid to come out of Ajax's youth academy. He's left footed just like Chiarodia, and can also play left back, and even left wing back.
You can see by looking at Hato's attribute circle that he's very well rounded on all fronts. However, modern day centre backs need to have good passing, vision, and technique, so they can play out from the back. Jorrel Hato must improve in these areas in order to become a top wonderkid centre back in Football Manager 24.
From selling so many talents over the years, Ajax are in a very strong financial position. Therefore, they want a huge £76 million for Hato in the first FM24 season. Keep an eye out on his situation though, because he only has 2 years left on his contract. If he hasn't signed a new one before the start of the 24/25 season, he might be available for a lot cheaper.
Jorrel Hato in 2033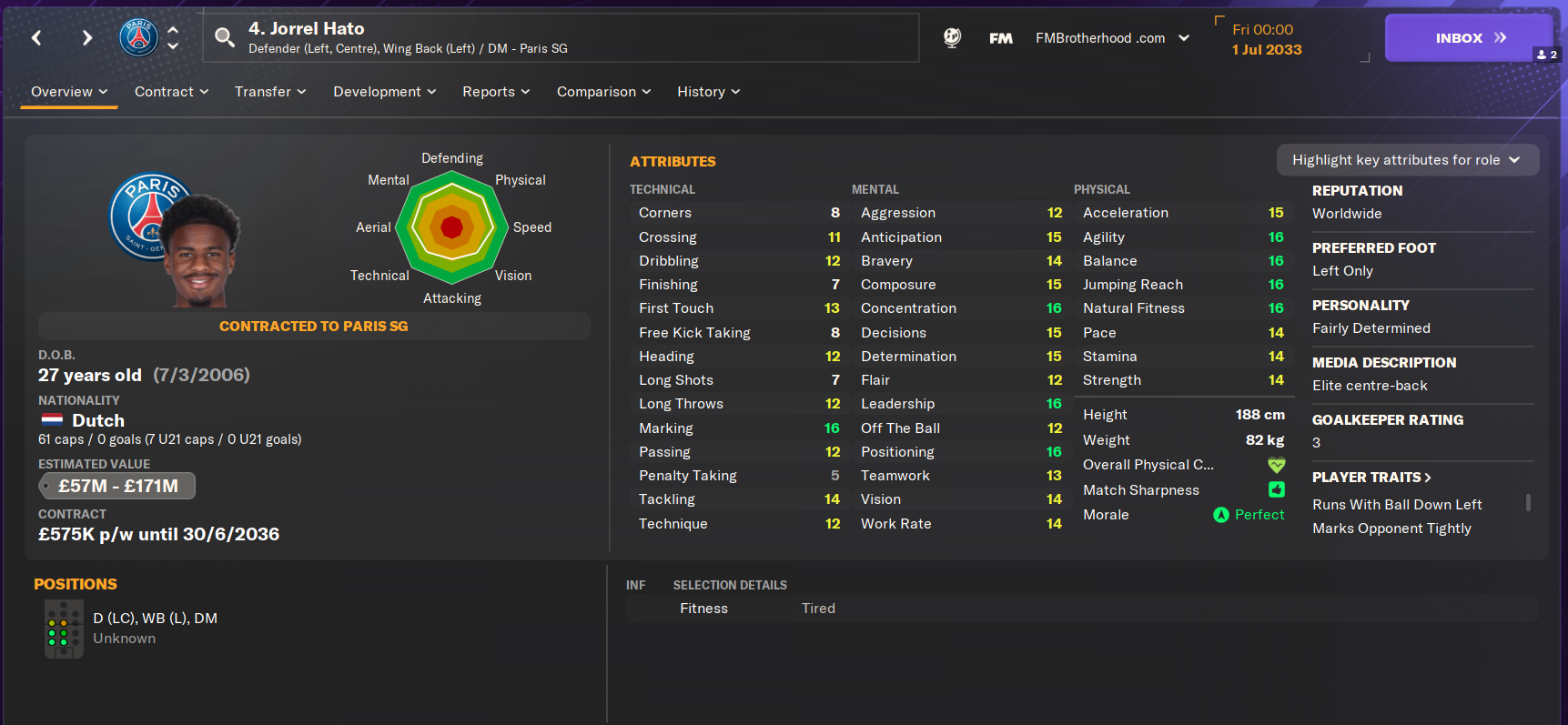 Hato moved to PSG for £53 million, and is on over £500,000 per week! His physical attributes are so well rounded, with all being rated between 14 and 16.
In his prime, he's a very similar player to Chiarodia. He's also got brilliant mental attributes, but his heading could be improved. That being said, Jorrel Hato is definitely still one of the best wonderkid CBs in FM24 who you should definitely add to your shortlist.
9. Leny Yoro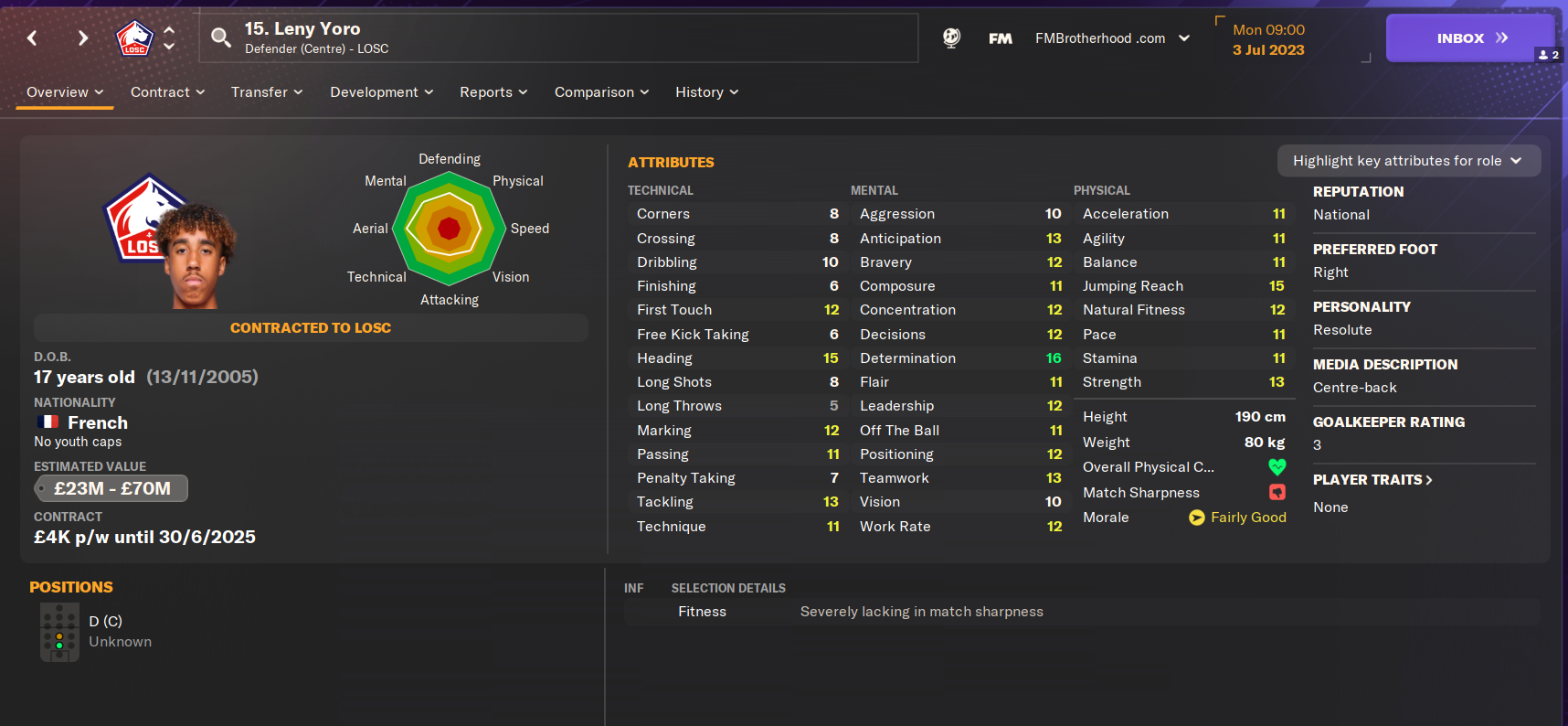 If you're looking for a wonderkid centre back in FM24 that's dominant in the air then look no further than Leny Yoro. The 17 year old already has 15 heading and jumping reach, and stands at 190 cm tall.
He also has some solid mental attributes, which include 13 anticipation, and 16 determination. He is lacking in terms of pace, but he has a lot of years to develop.
Yoro will cost £47 million in the first season though, which is expensive for a teenager.
Leny Yoro in 2033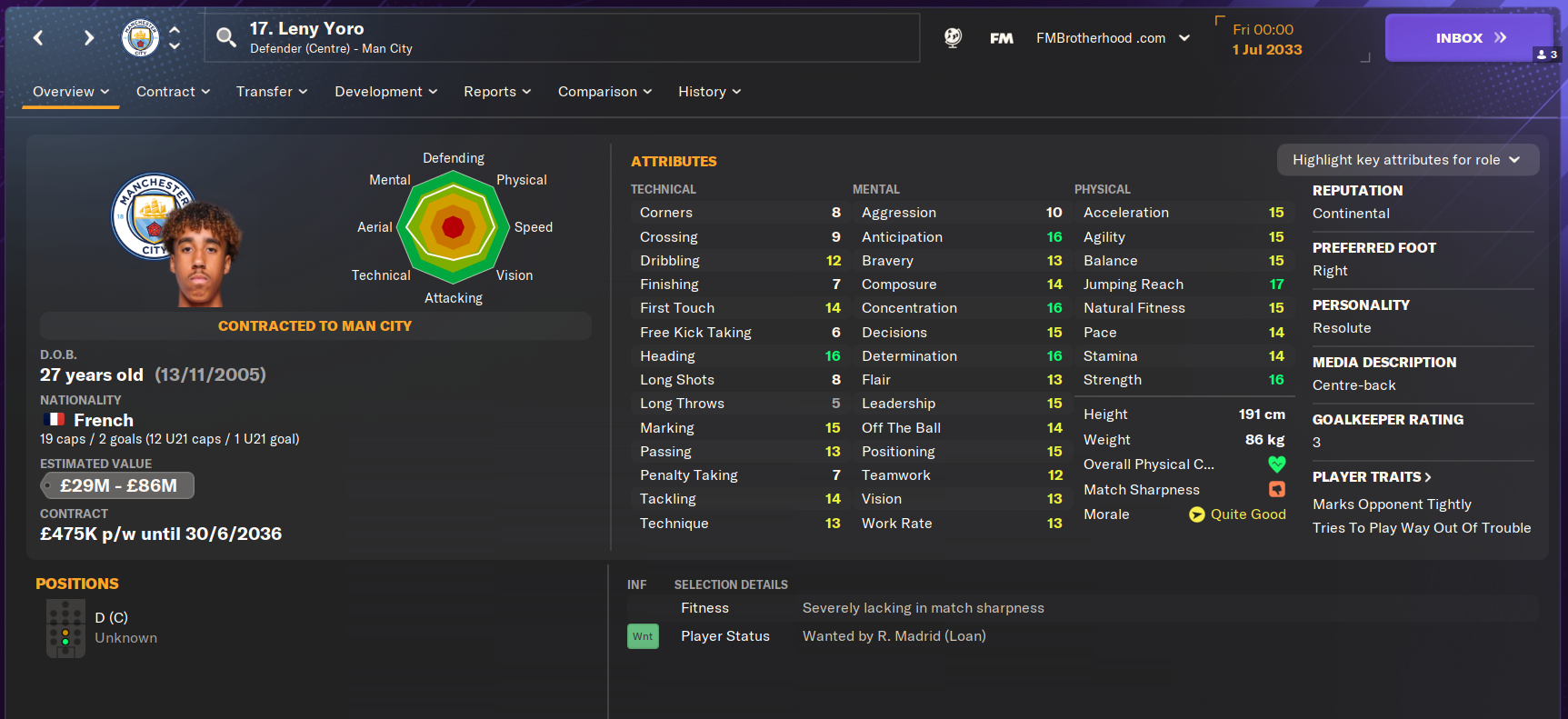 In our Football Manager 24 simulation, Leny Yoro has played for both Real Madrid and Manchester City. These are 2 very successful clubs in recent years, showing the quality and potential this wonderkid centre back has.
His physical attributes have drastically improved. His acceleration and agility have jumped from 11 to 15, and pace from 11 to 14. This has taken Yoro to the next level. He doesn't have many standout weaknesses in his prime, which is why he is above Hato and Chiarodia on this list of the best FM24 wonderkid CBs.
8. El Chaidelle Bitshiabu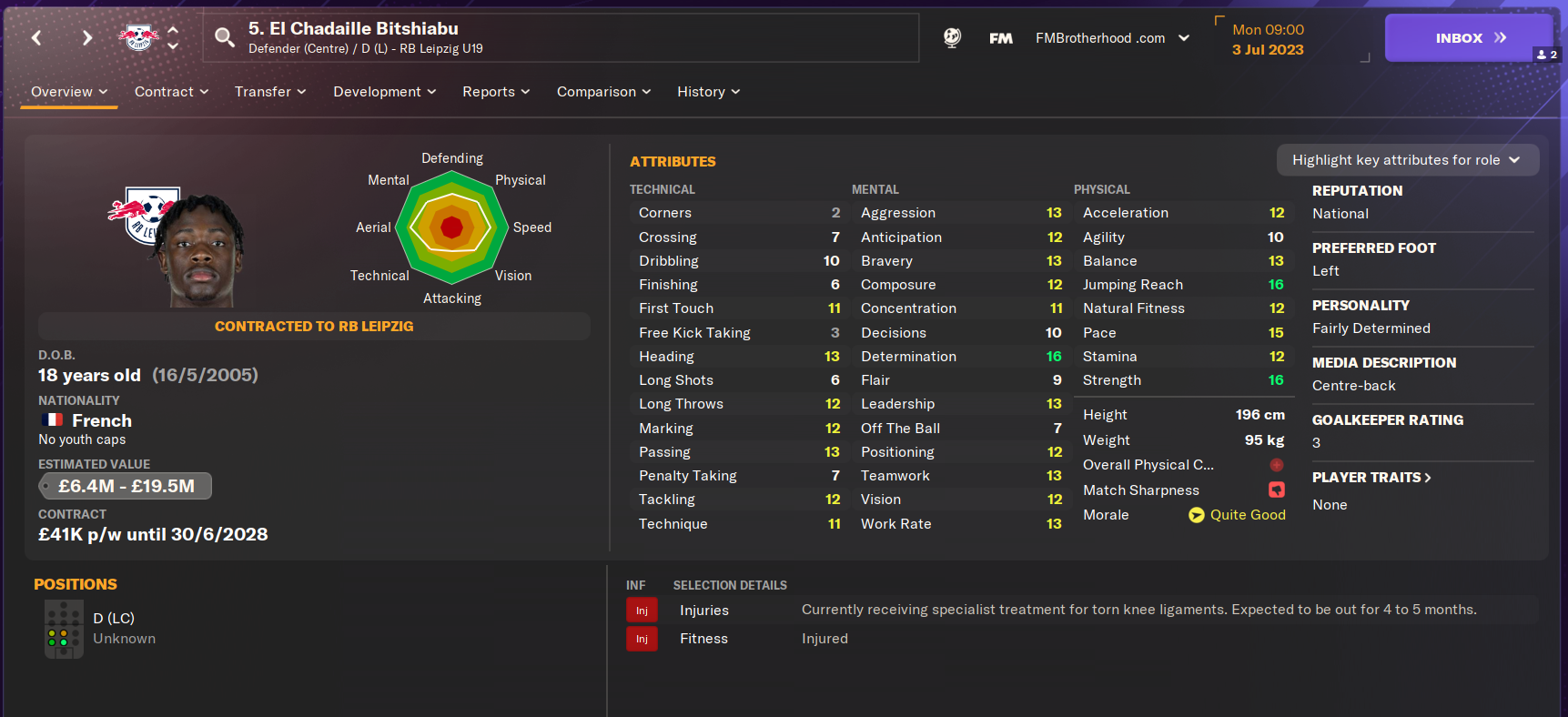 Next on the list of the best wonderkid CBs  in Football Manager 2024 is El Chaidelle Bitshiabu. Now not to get off on the wrong foot with this player, but RB Leipzig have just signed him from PSG for a large £12.75 million fee, and he's already got a long term injury which sees him being out for 4-5 months.
This being said, El Chadaille Bitshiabu is still a wonderful wonderkid centre back! He's physically dominant and good in the air. He has solid mental and technical fundamentals to back this up too.
El Chadaille Bitshiabu in 2033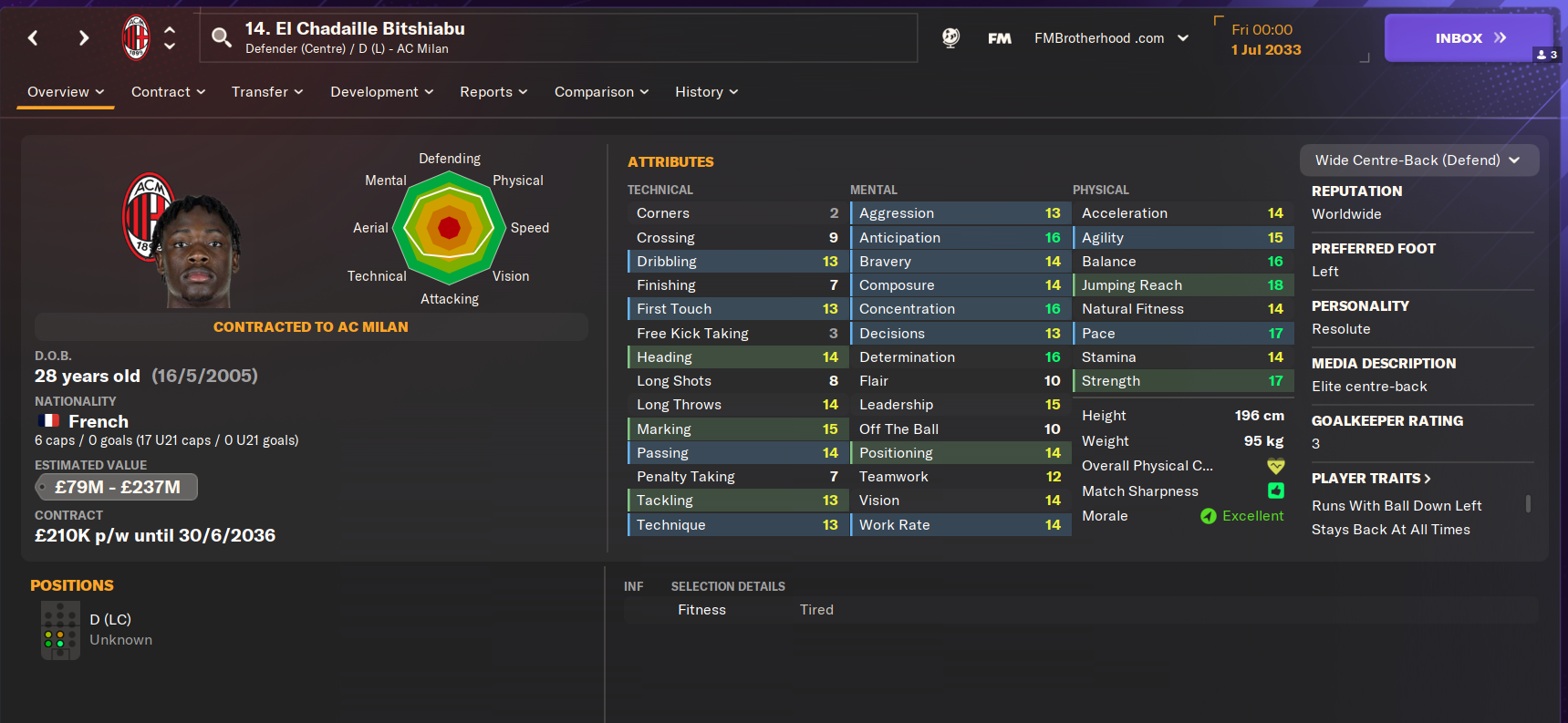 In this FM24 simulation El Chadaille Bitshiabu has developed into one of the best centre backs in FM24. Again, his physical attributes look amazing, and his mentals have significantly improved too. His concentration is now 16, up from 11, and his anticipation is up to 16, from 12.
El Chadaille Bitshiabu was struggling for game time in the first few seasons, and Fulham managed to snap him up for just £4.4 million. This is a bargain for a wonderkid CB with this potential.
7. Zeno Debast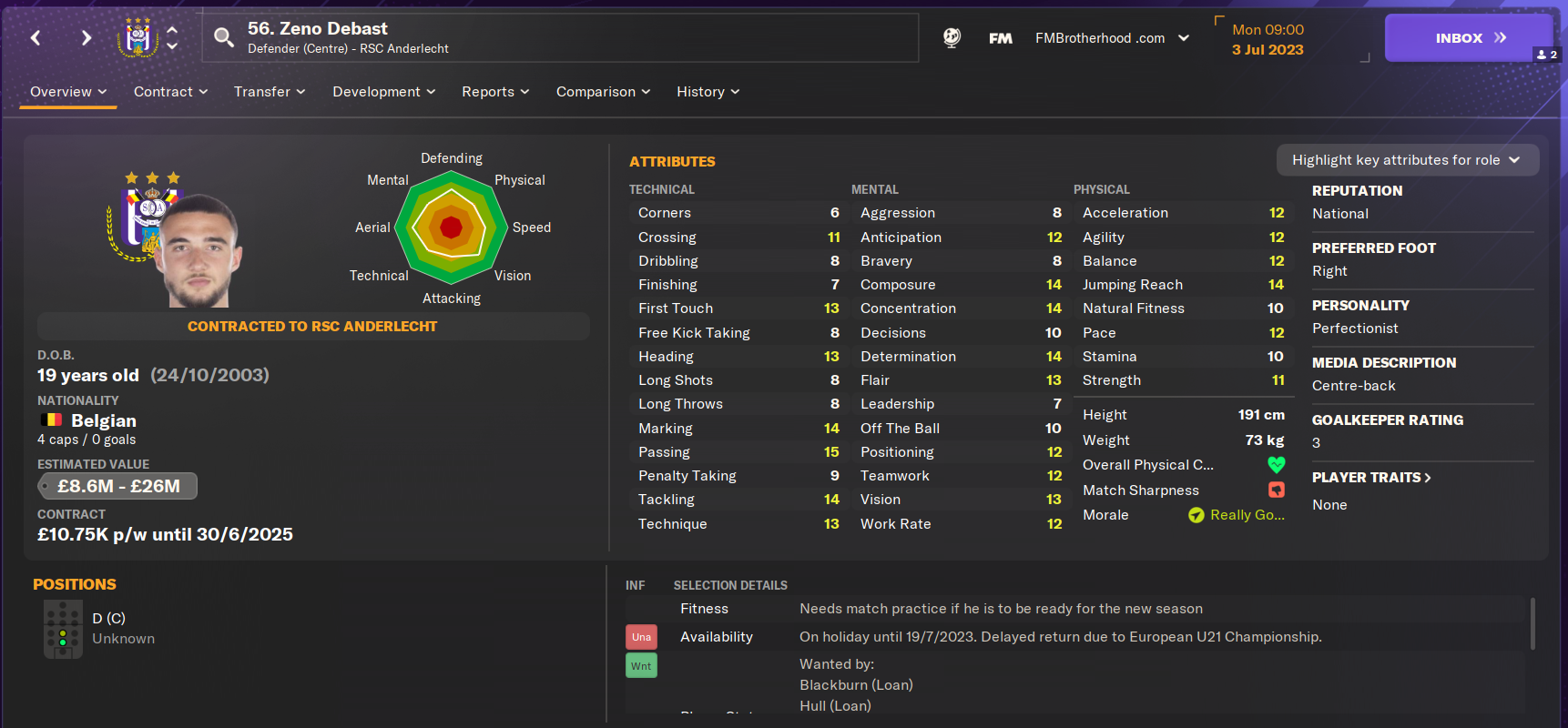 Debast had a breakthrough season last year for Anderlecht, making 34 league appearances, and he's just a teenager.
Zeno Debast is the perfect wonderkid centre back in FM24 if you want a ball playing defender. He has 15 passing, accompanied with 13 vision and work rate. He will be brilliant at playing through the lines.
He's available to sign for £17 million, which is pretty good value in today's market for a wonderkid CB. If you're managing a team that can't afford that fee, you might be able to take him on loan for the first FM24 season.
Zeno Debast in 2033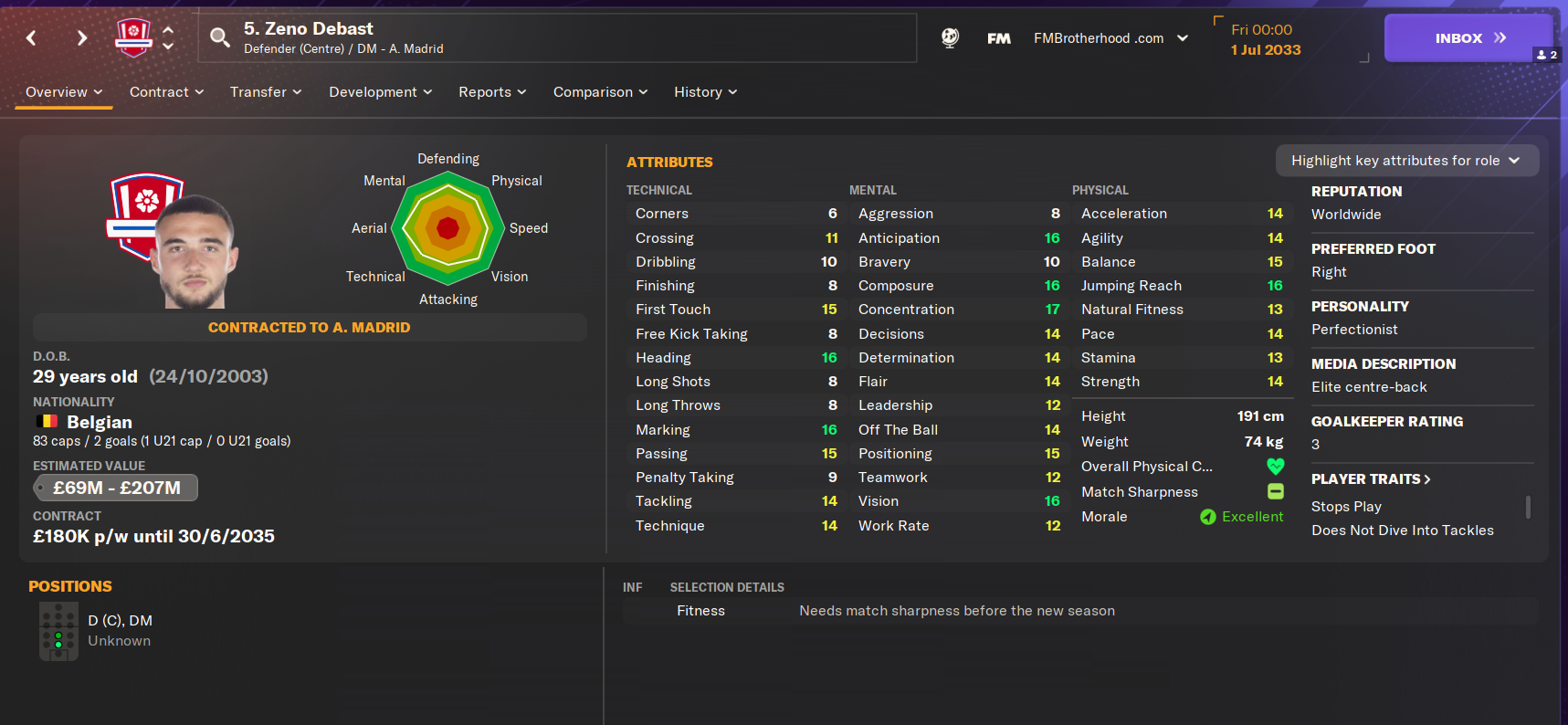 Debast has made an impressive 83 appearances for the Belgian national team, and broke the Belgian League transfer fee received record when he moved to Athletico Madrid for £52 million.
The media describe Zeno Debast in his prime as an elite centre back, and you can see why. He has brilliant defensive attributes such as 16 marking, heading, and anticipation. He also has a trait which stops him from diving into tackles, which will help minimise his chances of getting sent off.
6. Levi Colwill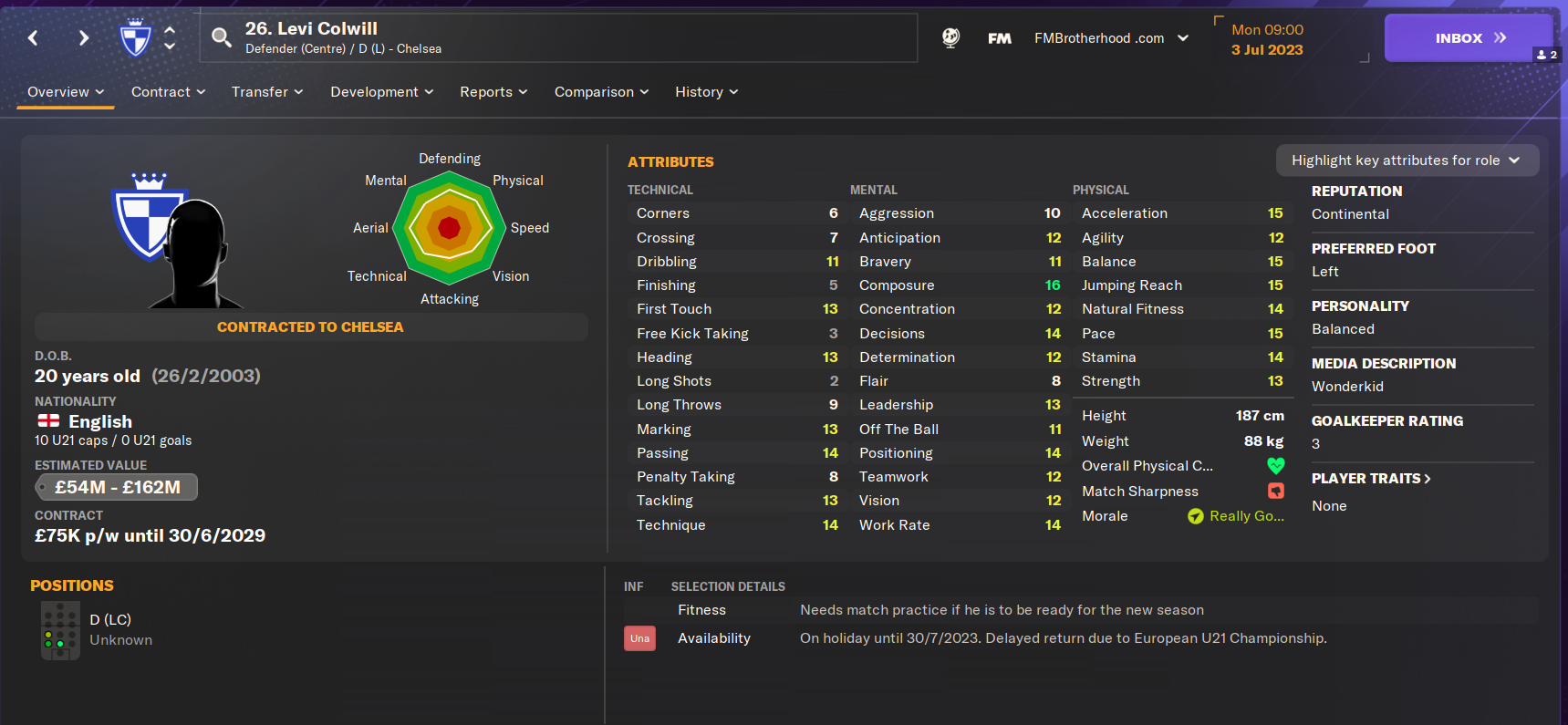 The first Premier League wonderkid centre back on this list is Levi Colwill. After impressing on loan at Brighton last season, Chelsea had to reject approaches from Brighton and Liverpool who wanted to sign him in the summer.
There's a good reason why Colwill was high in demand. He's a quick, physical centre back, with great passing ability at a young age.
Because Colwill had interest from other clubs, Chelsea offered him a new contract. This makes him unable to sign in he first FM24 season.
Levi Colwill in 2033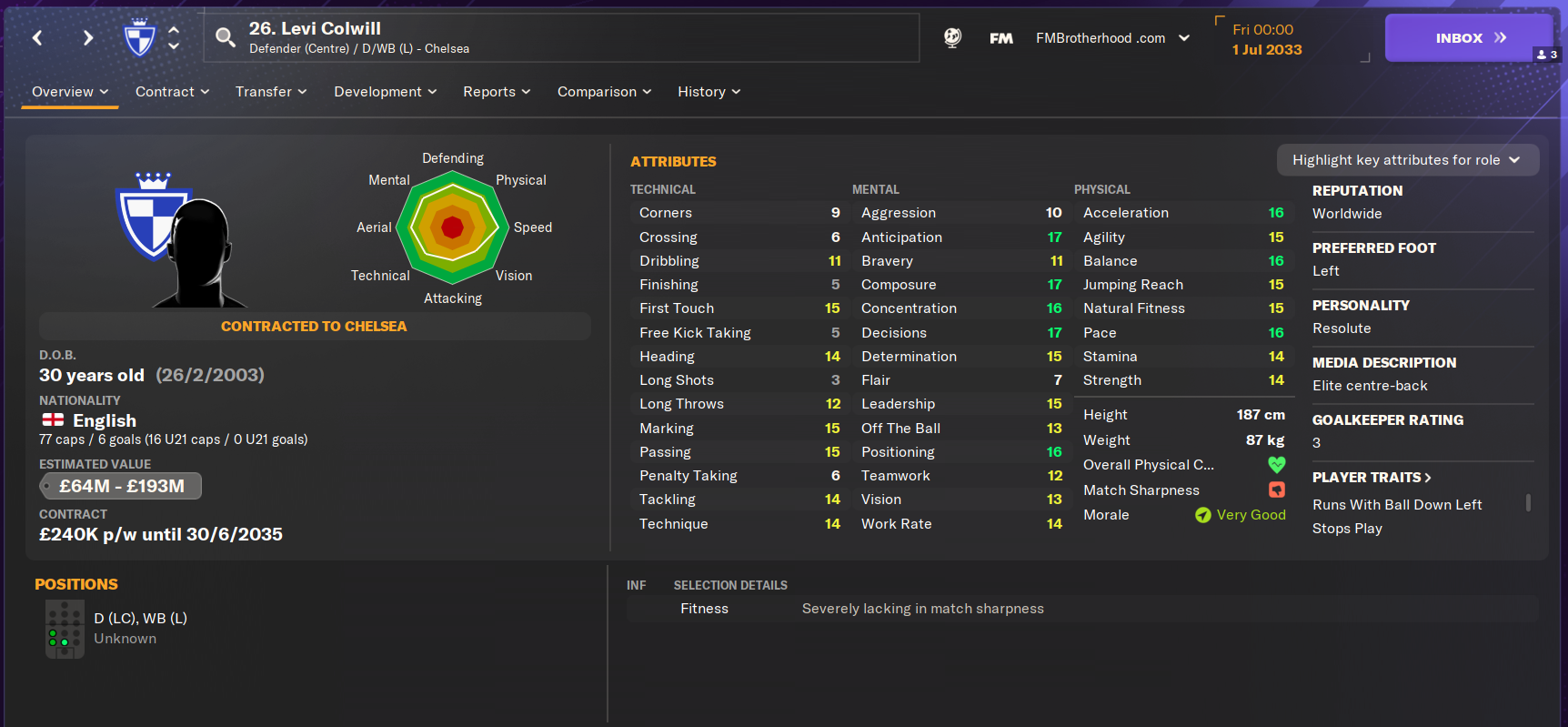 No other teams were able to sign Levi Colwill from Chelsea, and he's been a regular in Chelsea's defence across all 10 seasons. Colwill's mental attributes standout, in which he has 17 anticipation, composure, and decision making.
Colwill is a rapid centre back too, and can also play left back, and left wing back. This versatility can be crucial when your injuries start to pile up. He also has the player trait which means he likes to run with the ball down the left, which makes him a great ball carrier.
Let's get into the 5 best wonderkid centre backs in FM24
5. Illia Zabarnyi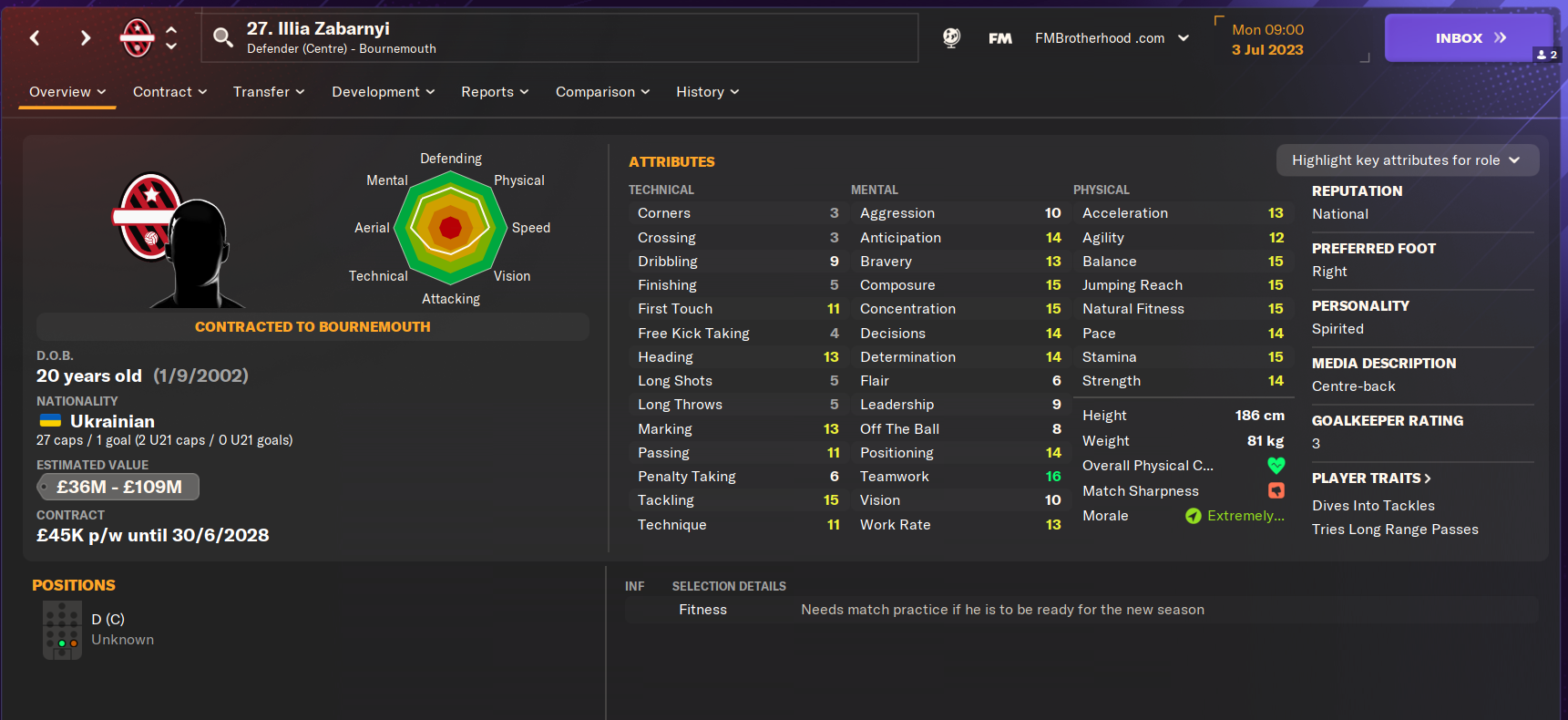 If you've been playing Football Manager for the last few years, you'll know about Illia Zabarnyi. He's an excellent out and out defender. At 20 years old he has 15 tackling, which is better than all of the previous defenders on this list in their prime.
Bournemouth's scouts were clearly playing Football Manager too, as they signed him for £20 million in January last season. He doesn't want to leave Bournemouth in the first season, but you might be able to sign him for a cheap fee if they were to get relegated from the Premier League.
Illia Zabarnyi in 2033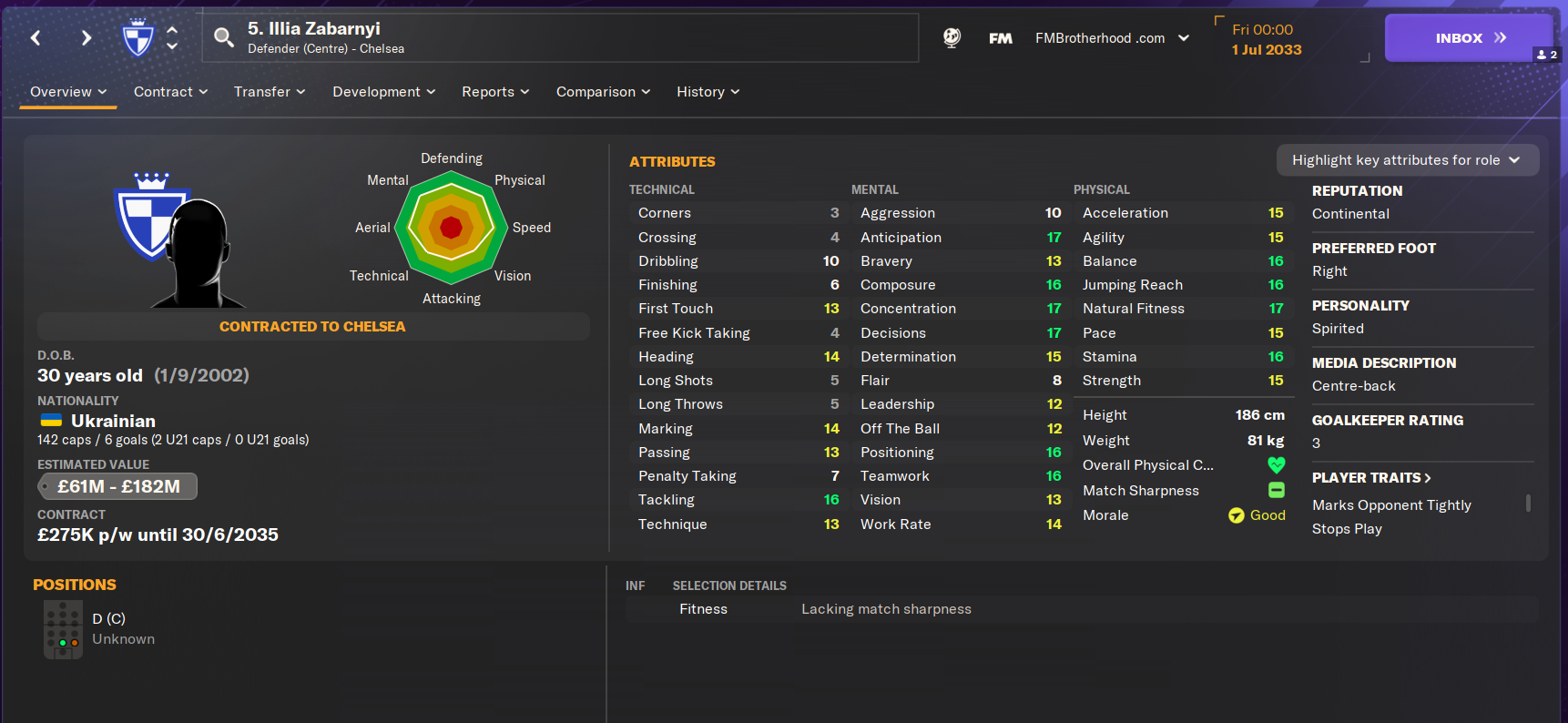 Zabarnyi has made an incredible 142 caps for Ukraine, and has developed into a bullish centre half. Zabarnyi is great in every physical aspect, being rated at least 15 in all attributes.
Chelsea paid a huge £91 million in 2029 for this wonderkid CB in our FM simulation. Zabarnyi isn't as strong as the other players when it comes to passing and playinng out from the back. But hi defensive and mental attributes are world class in his prime, which makes him number 5 on this list.
4. Castello Lukeba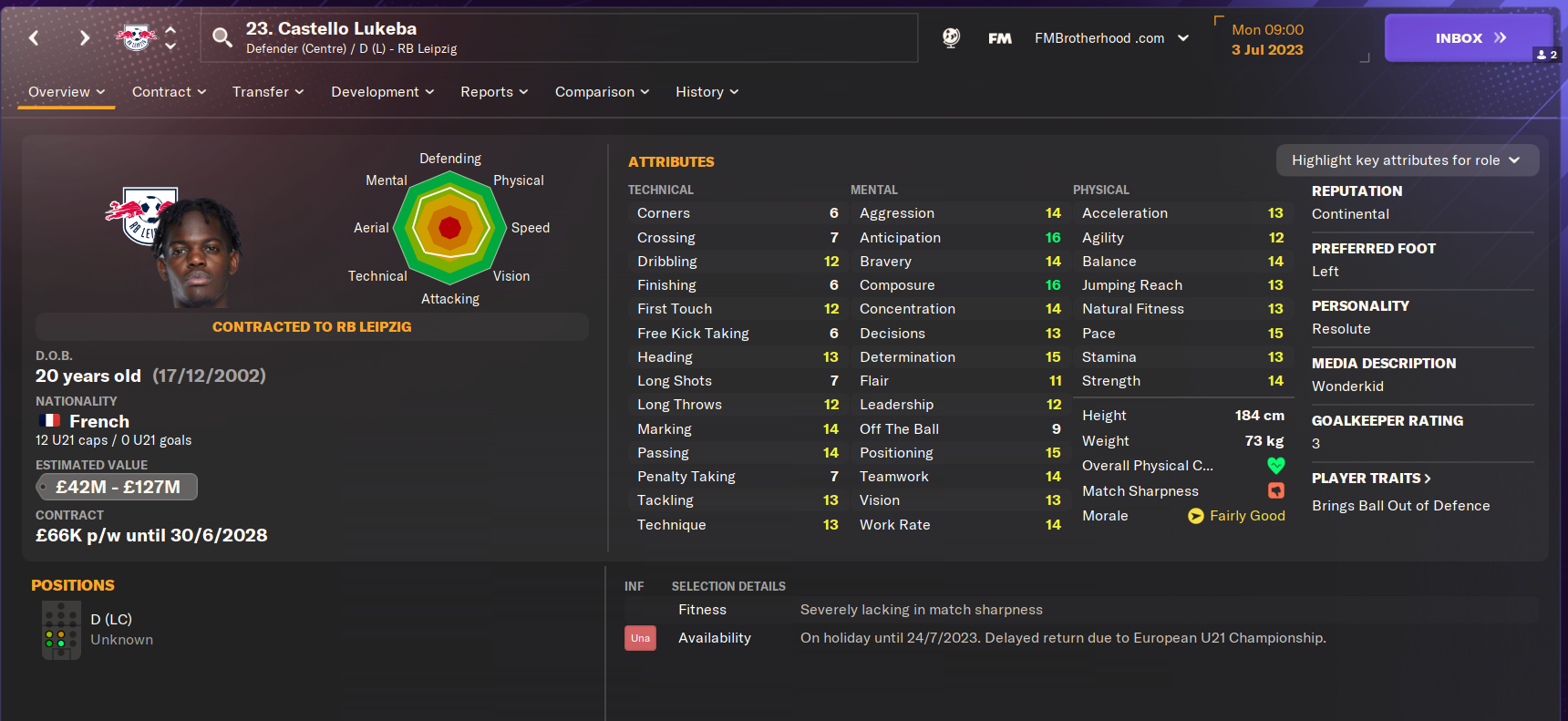 Castello Lukeba was bought for a lot of money by RB Leipzig to replace Josko Gvardiol, who they sold to Man City for a record fee for a defender.
Lukeba is an excellent replacement. They've managed to replace one wonderkid centre back for another. Mentally Lukeba is already showing quality, with 16 anticipation, 15 positioning, and 16 composure. He like to bring the ball out of the defence, which suits his great passing ability.
Castello Lukeba in 2033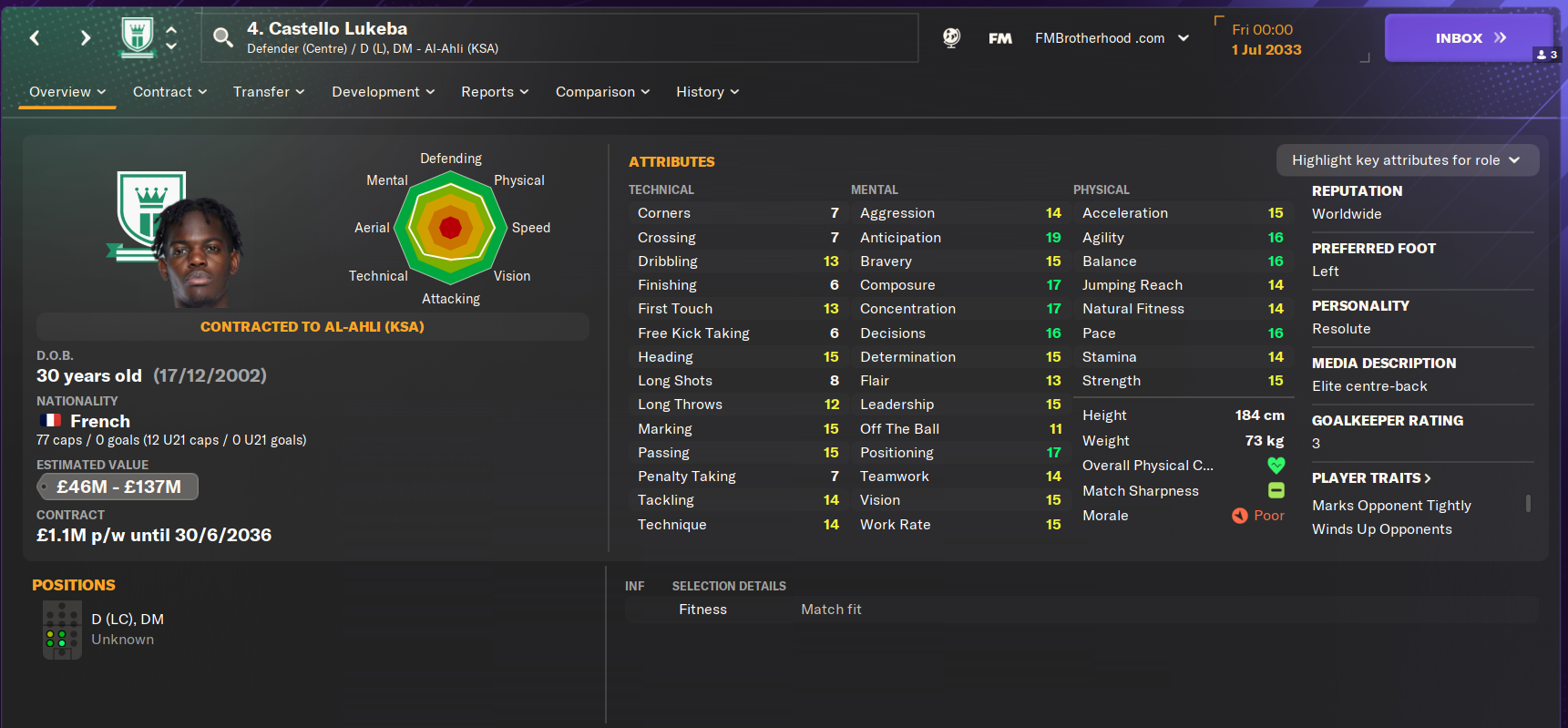 Lukeba spent most of his career  at Leipzig, before signing for Saudi Arabian side Al-Ahli and he's now earning over £1 million per week! He clearly has the potential to become one of the best centre backs in FM24. Mentally and physically he's world class.
He managed to get 77 caps for France, which is really impressive considering France have a lot of quality centre backs to choose from.
Lukeba will probably be difficult to sign from Leipzig. But if you have a large transfer budget in your 2nd or 3rd season, you need to sign him.
3. Giorgio Scalvini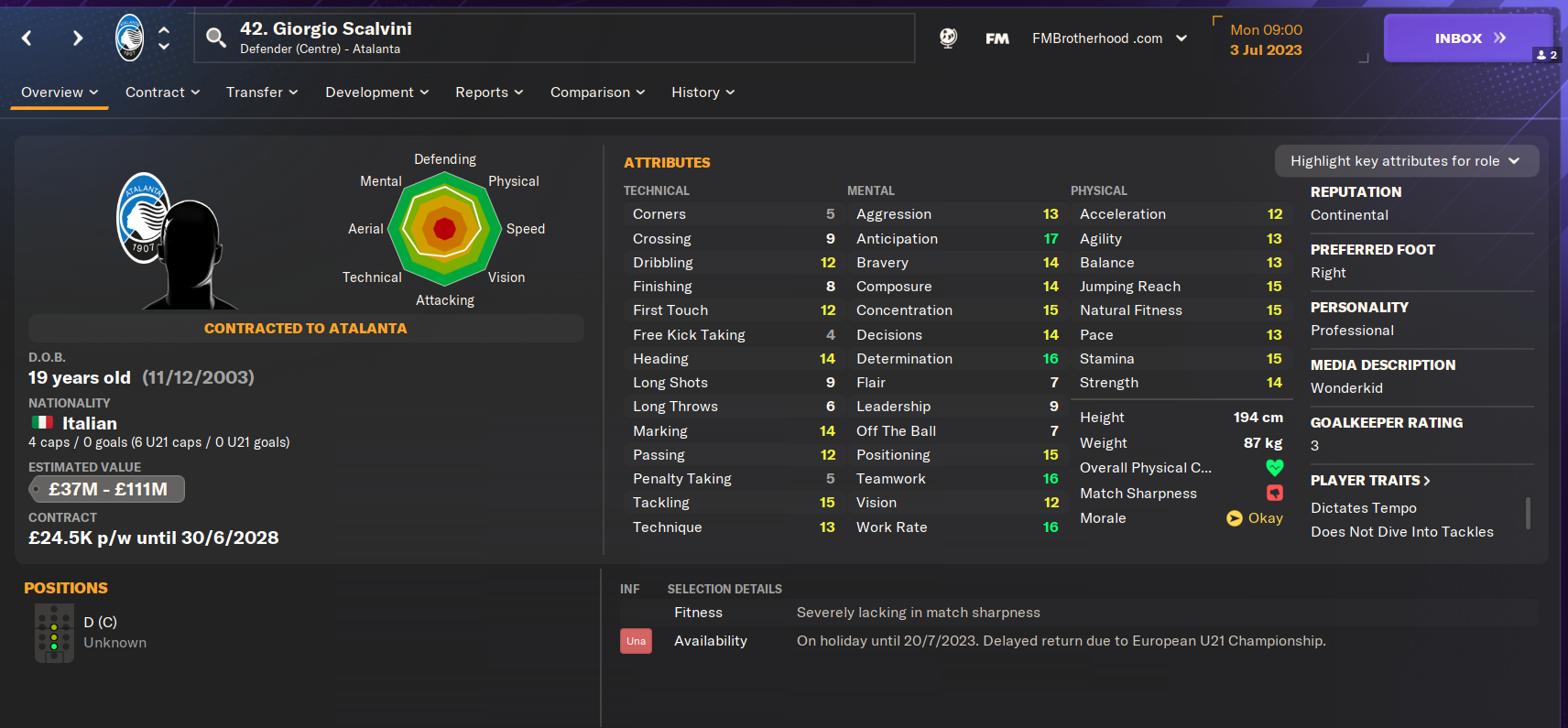 Giorgio Scalvini was the best wonderkid centre back in FM23 when we wrote the article last year, and he's still class in FM24. Similarly to Lukeba, his mental attributes are his strongest. Scalvini is also really tall and dominant in the air.
If you were being picky, he could be a little bit faster, and his passing isn't as good as others on this list. But his defensive and mental attributes are so good that he had to be this high on this list of the best wonderkid CBs in FM24.
This wonderkid CB is really expensive in the first season, costing £73 million. If you have the money to sign him then brilliant, but you might be better waiting a season or two.
Giorgio Scalvini in 2033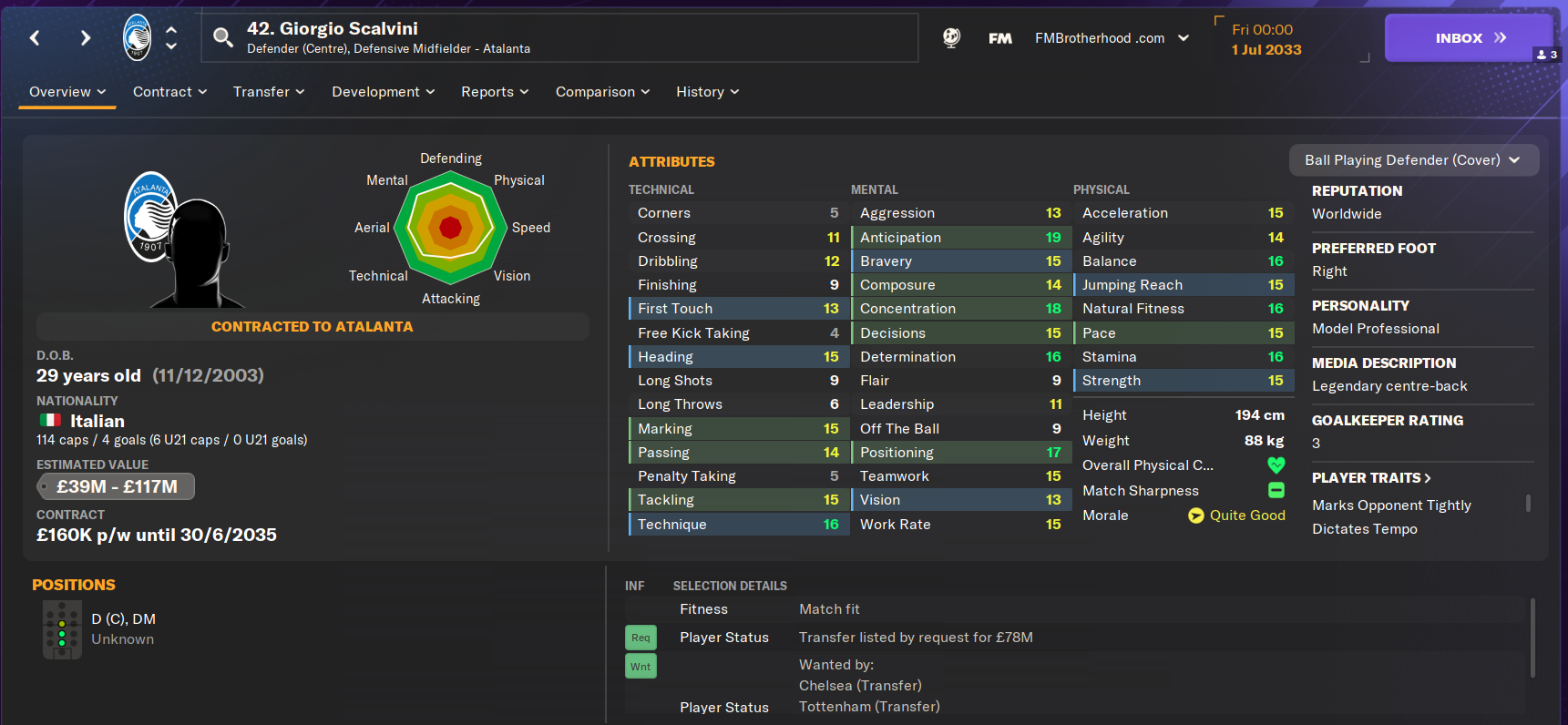 Scalvini has stayed at Atalanta and made almost 400 league appearances, and over 100 for Italy too! He had an average rating of at last 7 in every league season for Atalanta, showing how he can consistently play at a high level.
This wonderkid centre back has the best mental attributes of any CB on this list so far. 17 positioning, 18 concentration, and 19 anticipation is just ridiculous.
In his prime he has a model professional personality, and is described by the media as a legendary centre back.
2. Antonio Silva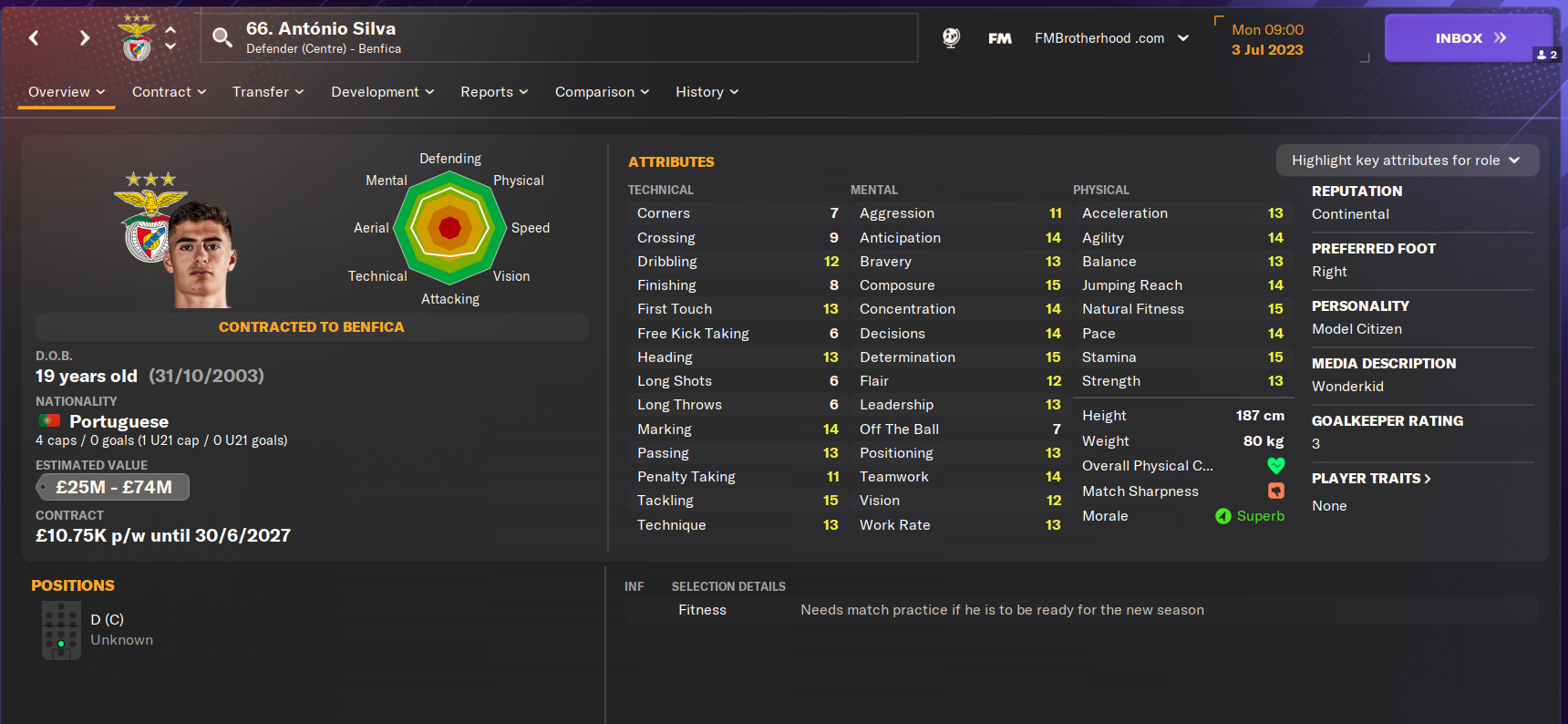 Antonio Silva played a big part in Benfica's title winning season last year, and he's just a teenager! He has a model citizen personality, which is the best personality for a player to have in Football Manager.
He's fantastic defensively, with 14 marking, 15 tackling, and 14 anticipation. His mental attributes are all rated 11 or above except from off the ball, but this isn't an important attribute for a centre back.
Silva can be signed in the first FM24 season for £49 million. This is a lot cheaper than Scalvini and Hato, and Silva arguably has better potential. He would be a great signing for a Premier League team.
Antonio Silva in 2033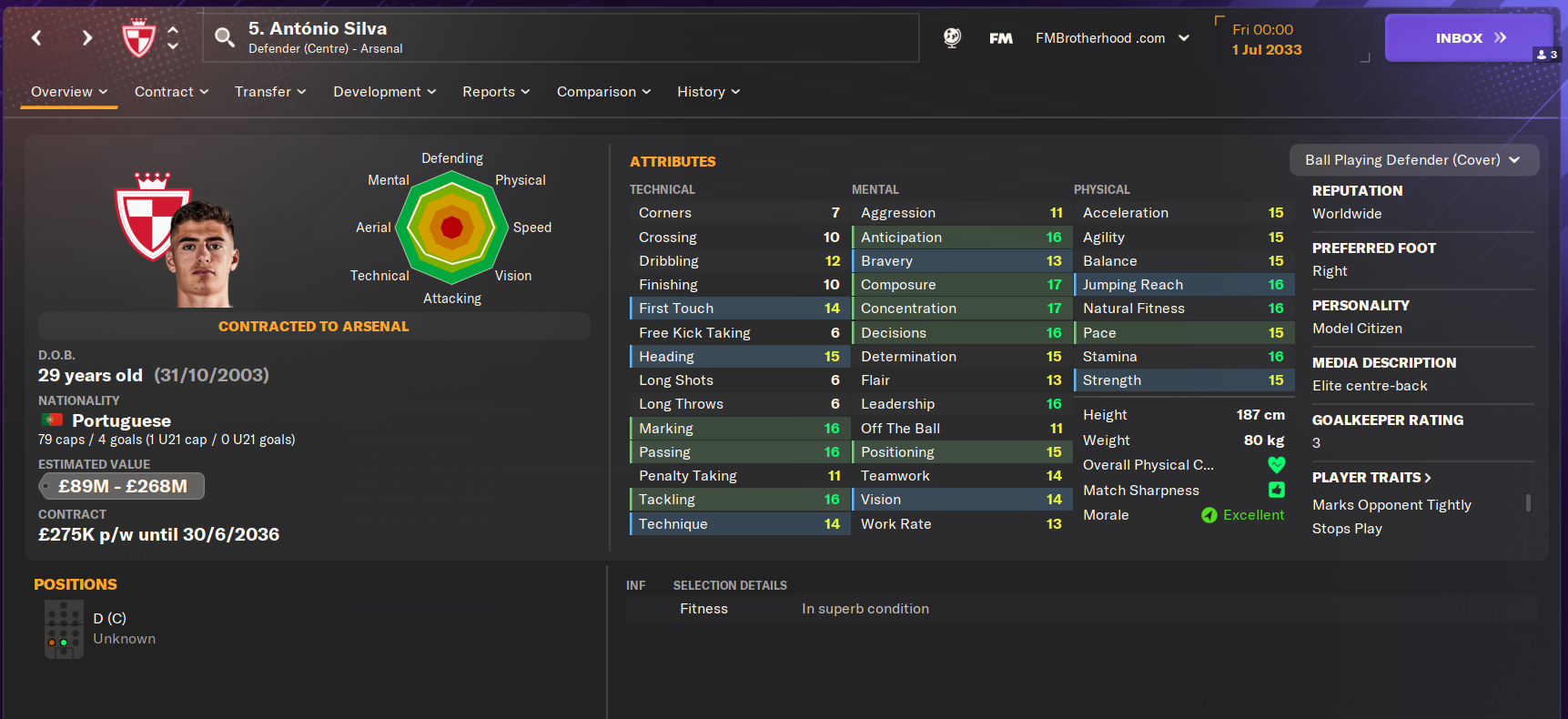 Silva has the potential ability to become a fantastic CB. His physical attributes are rated either 15 or 16, and he has 5 mental attributes rated 16 or above.
Not only is Antonio Silva amazing at defending, his vision, passing, and technique are great too. He's almost the perfect centre back.
1. Ousmane Diomande – Best Wonderkid CB in FM24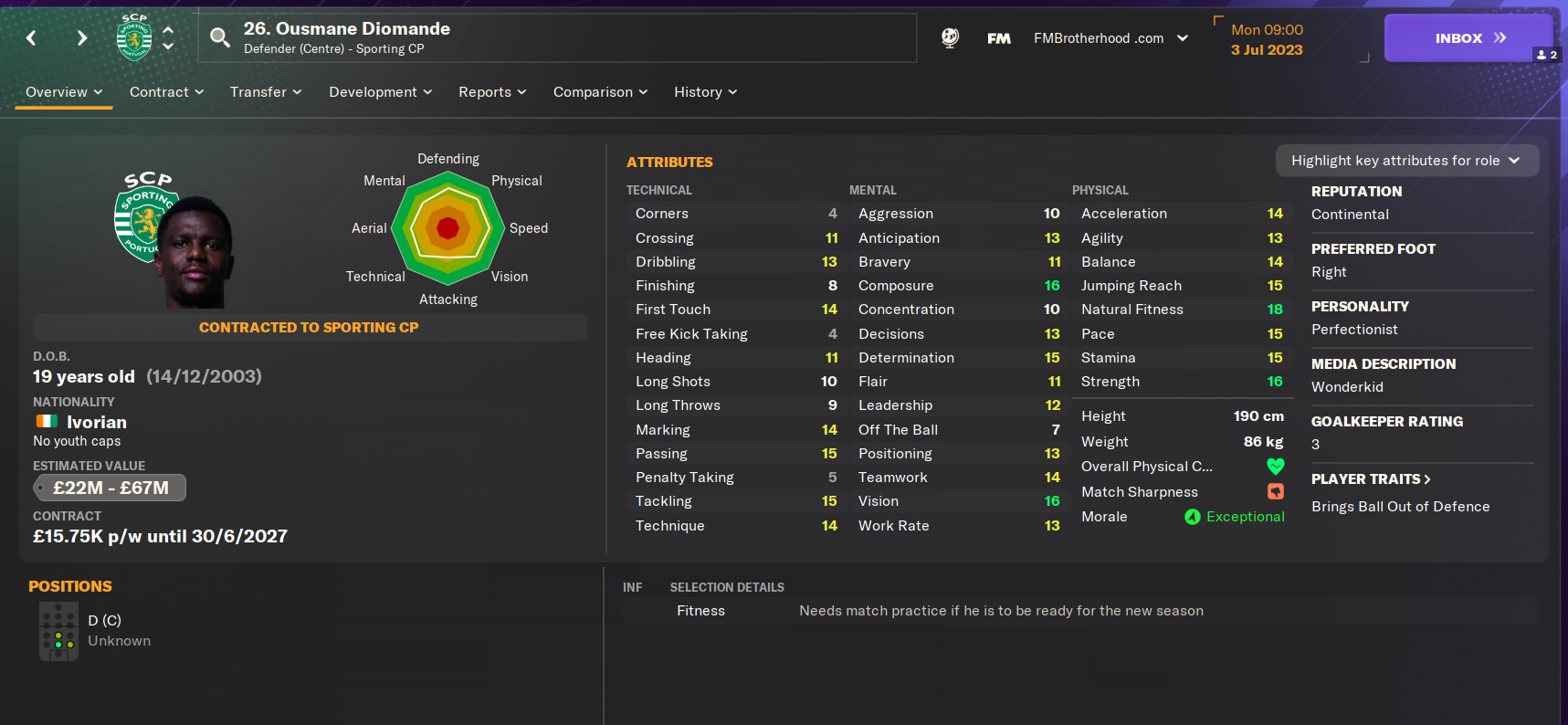 The African is the best wonderkid CB in FM24! At just 19 years old, he's already a physical monster. 18 natural fitness means he'll still be able to play at a high level into his mid 30s.
Not only does he have good defending attributes, he's very comfortable on the ball too. Diomande is the perfect example of a modern centre back. This makes him an amazing wonderkid CB that is almost guaranteed to become world class no matter what.
Diomande sadly doesn't want to leave Sporting Lisbon in the first season, but you need to keep an eye out on his development.
Ousmane Diomande in 2033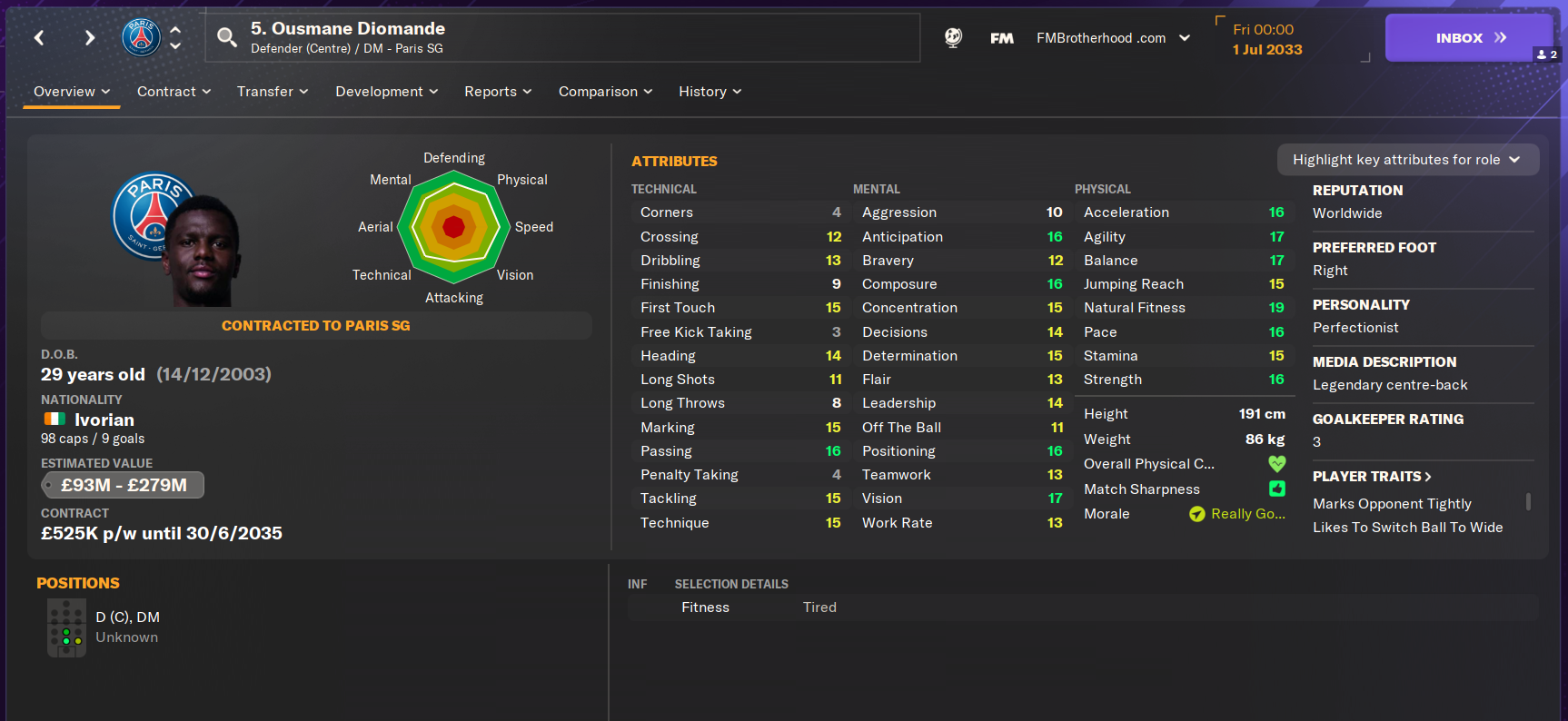 PSG signed Diomande for £45 million in 2026, and it turned out to be an absolute bargain! Diomande's physical attributes are what sets him above the rest of the best wonderkid centre backs in FM24. He can play out from the back, and is strong in the air too.
He achieved an average rating of at least 7.14 across all seasons in our simulation. He can play CDM too, and could probably do a really good job, because his all round attributes are just fantastic.
Final Thoughts
There are a lot of high quality wonderkid centre backs in Football Manager 24. A lot of them are really expensive, but there is definitely some value in Zeno Debast, and Antonio Silva.
However, if you're willing to wait 6 months or a year, a lot of the wonderkid centre backs on this list will be available for transfer, and you'll hopefully be able to get some great deals.
Looking for a left back wonderkid too? Click here to find out the best ones in Football Manager 2024.