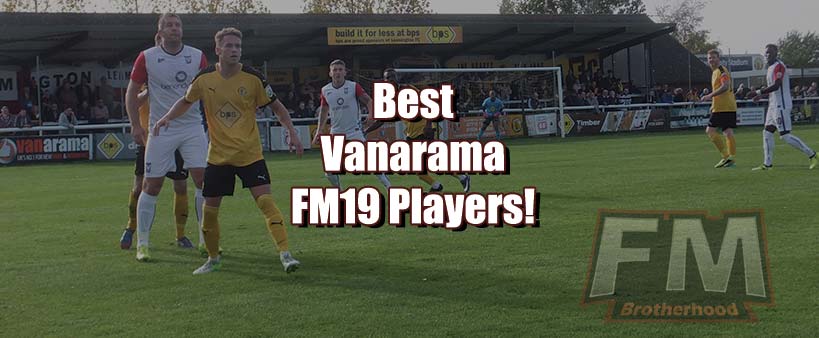 Best Players In Vanarama National League – Football Manager 2019
By spaskecar | July 26, 2019 | 4447 Views
Managing some club in Vanarama National League can be fun, but it is not that easy as everybody thinks. You should find some great players for your Vanarama team, but the lack of finances is sometimes a big problem. We tried to bring you our list of the best players in Vanarama National League in FM19:
Vanarama National League FM19 best players – FMB choice:
1. Adam Rooney
Adam Rooney is the best player in Vanarama National League by our choice. Rooney is 30 years old Irish poacher who is playing for Salford. He has great finishing and composure, plus he is a great penalty taker. The only problem is that he is a slow player. Bravery and work rate make him a good team player.
Rooney`s CA (current ability) is 110 and this is why he is really an awesome striker in Vanarama National League.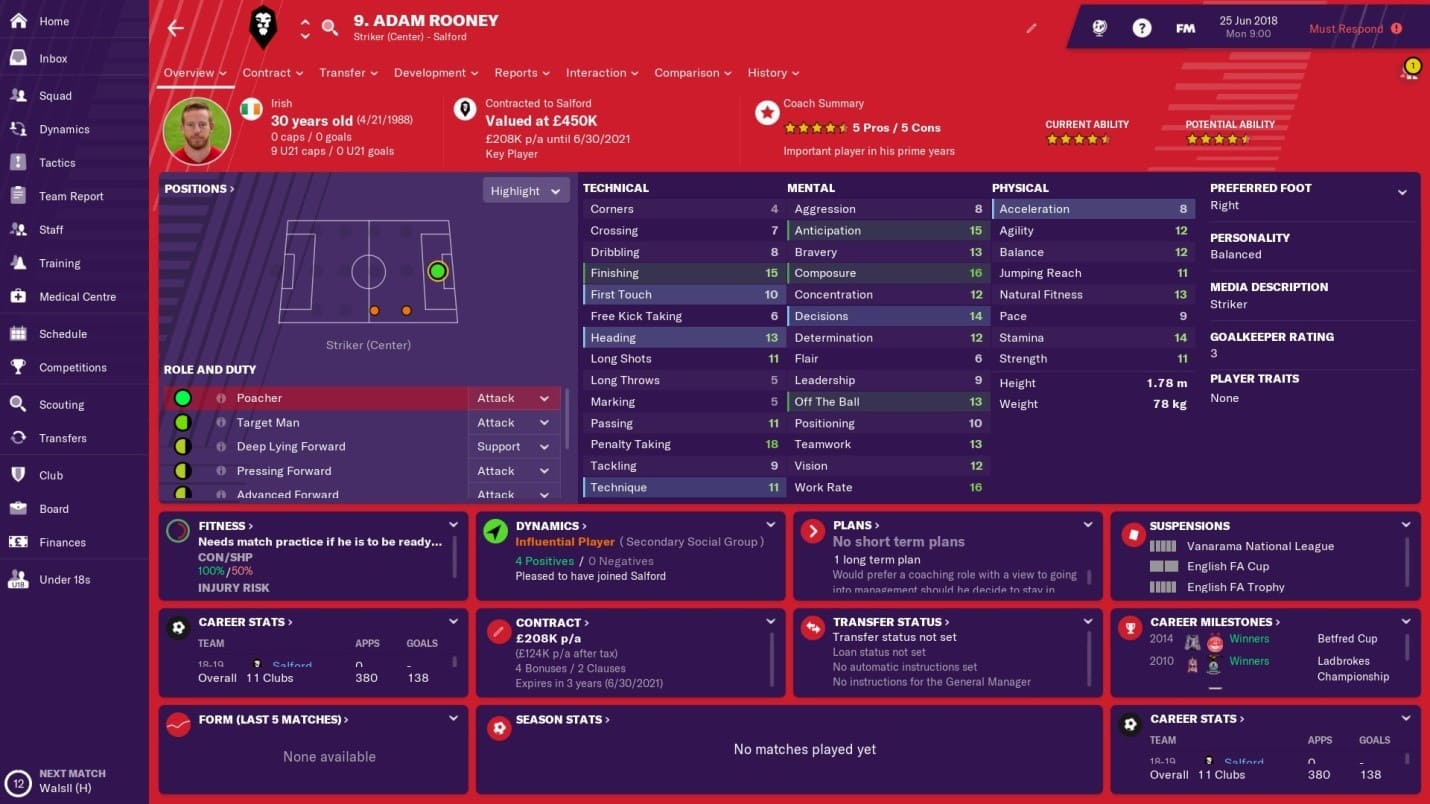 2. Danny LLoyd
Danny Lloyd is 26 years old English winger of Salford City. Danny is a natural in several positions and possesses a fantastic pace. He is a creative player and probably the best technician in Vanarama National League.
His CA (current ability) is 93 and PA (potential ability) 110. Salford City has many great players and Danny Lloyd is for sure one of the best.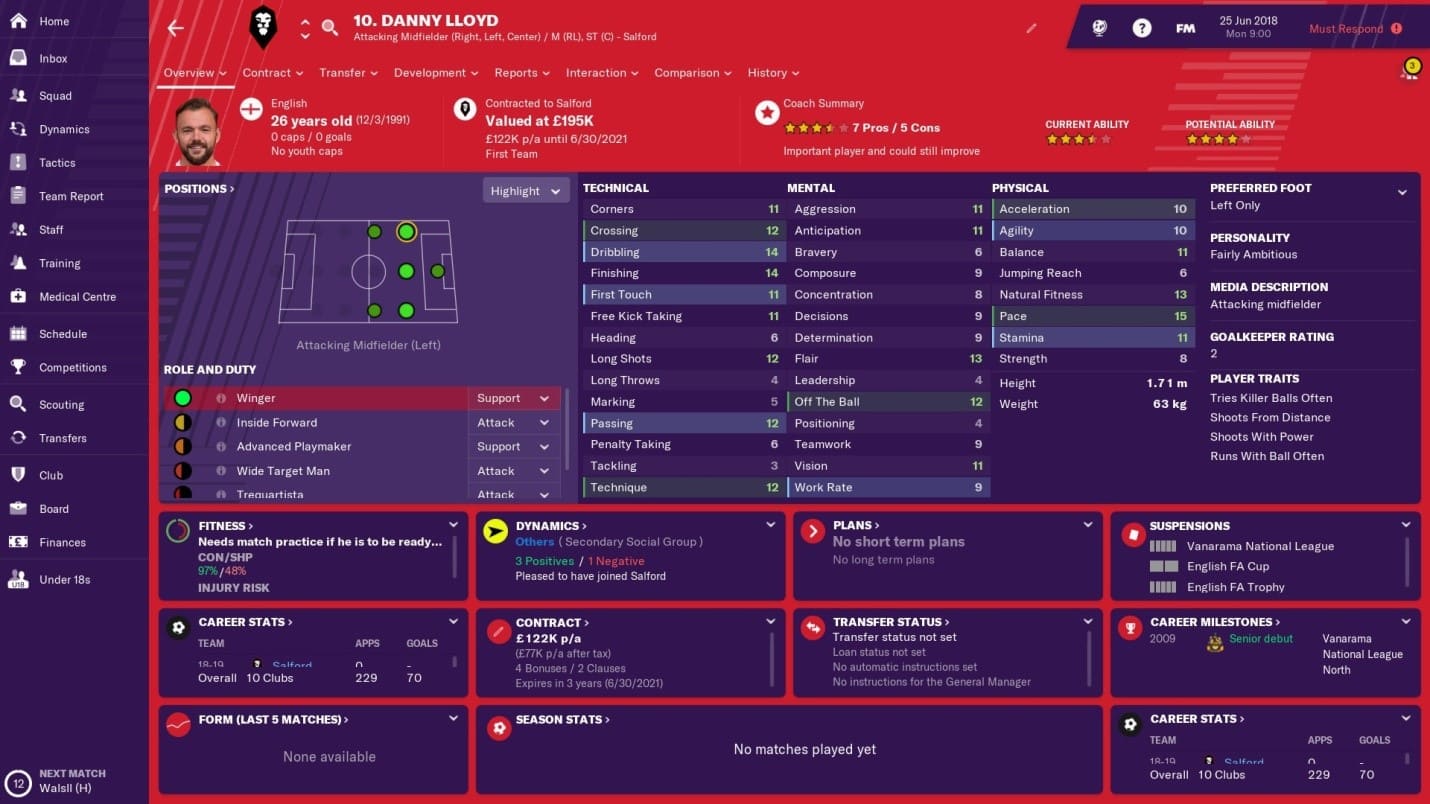 3. Macauley Bonne
Third on this list is Macauley Bonne, 22 years old Zimbabwean striker, contracted to Leyton Orient. He has incredible physical attributes and very high determination. This great athlete can play in a couple of positions and likes big matches. Bonne is not a very intelligent player but he would be a superb signing for any club in Vanarama National League.
Bonne`s CA is 95 and PA 115.
4. Marvin Ekpiteta
Marvin Ekpiteta is 22 years old Nigerian central defender who is also contracted to Leyton Orient. Another player with outstanding physical attributes, and player who enjoys big matches. Jumping and heading make him superb in the air.
Ekpiteta could be retrained as a defensive midfielder. His CA is 93 and PA 120. Marvin Ekpiteta is for sure one of the best defenders in Vanarama National League.
5. Richard Brindley
Richard Brindley is 25 years old English wing-back who is playing for Bromley. Brindley is a very fast player who can cover the whole right side. He is poor in the air and using only the right foot.
In season 2017/2018 he was playing for Barnet and scored one goal.
His CA is 91 and PA 115. Anyway, Richard Brindley is really fantastic wing-back at this level.
6. Corey Whitely
Corey Whitely is a player who can do unexpected things and player with great technique. This  27 years old winger is playing for Ebbsfleet. He likes big matches and we can say that he is consistent performer. Corey lacks of balance and has really low strength.
Corey is in group of the most intelligent players in Vanarama National League and for sure one of the best wingers.
His CA is 90 and PA 120.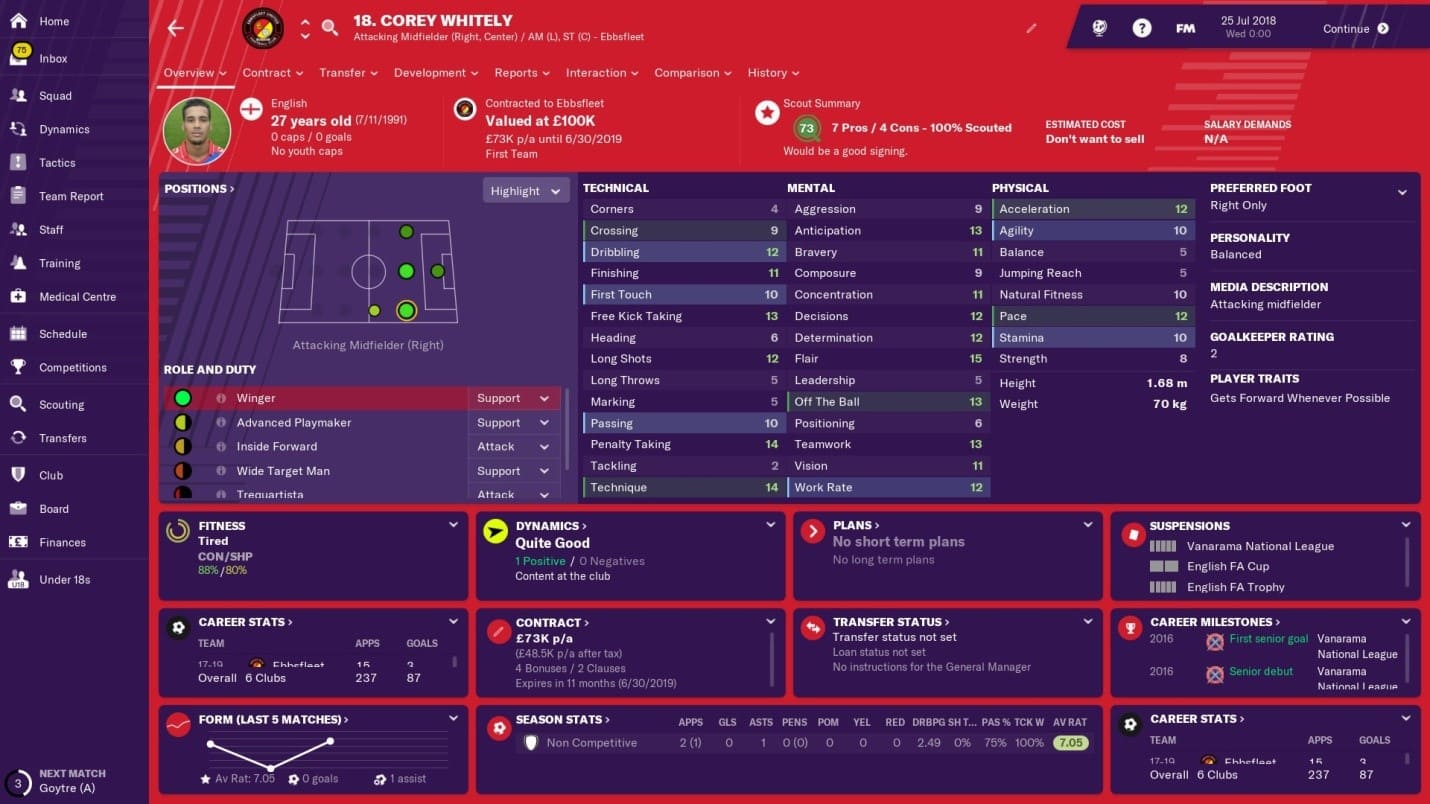 7. Adam Mcdonnell
Adam Mcdonnell is a universal player who can cover many positions. Great corner taker and very brave player.  Mcdonnell is 21 years old Carrilero contracted to Aldershot. He has some fantastic mental and technical attributes but still needs to improve his physical attributes.
In the season 2017/2018 he played 14 games for Aldershot and scored 2 goals. His CA is 88 and PA 105.
8. Ricardo Santos
Ricardo Santos is 23 years old Portuguese central defender who is playing for Barnet. He is awesome in the air because he has fantastic jumping and he is a very tall player. Ricardo is a very strong player, but he doesn't like big matches.
His estimated cost is between 150k and 250k. Ricardo's CA is 87 and PA 120, so he still can improve.
Some more interesting Vanarama players in FM19
On this list we would add a couple more names:
Ebou Adams – Ebbsfleet
Josh Koroma – Leyton Orient
Mitch Walker – Dover
Luke James – Hartlepool
Will Evans – Chesterfield
This was our list of some of the best players that you can sign if you ever decide to manage some club in Vanarama National League. We hope you liked it and you will sign some of them and win the league!
If you play in the SkyBet League there are also some cheap players we recommend!