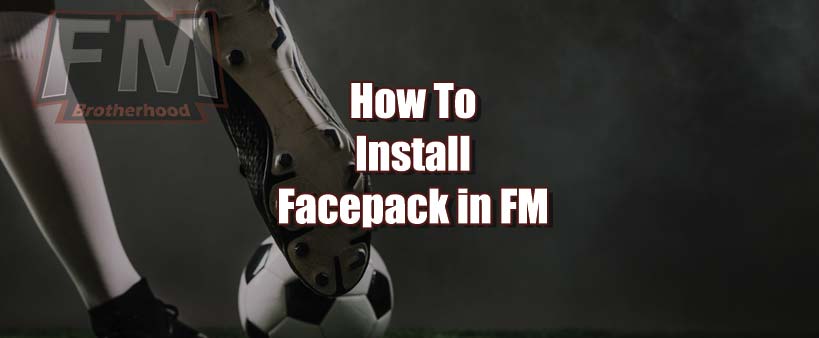 How to install/apply facepack in Football Manager 2020
By spaskecar | November 4, 2019 | 4160 Views
In the last few days, while there are first impressions about the Football Manager 2020, we got a lot of questions. Some of the questions are the same every year, and one of them is: "How to install/apply facepack in new Football Manager 2020?".
We will show you, it is very easy, and you shouldn`t be scared about this. Here is the step by step guide about it.
How to install/apply a new facepack in FM20 – Step No1
The first thing you gotta do is download the new Football Manager's facepack. There are many websites where you can find them, like FMScout, Sortitoutsi, or DF11Faces. Whoever you chose, the installation is the same.
When you download your facepack, you will get a .zip or .rar file type and the first thing you got to do is to extract it. Click the right mouse button over your downloaded file and choose "extract here option". The file will be unpacked/extracted now.
It`s time to copy/paste the file to the exact direction and you are on a good way to install your Football Manager facepack. But, where should you paste it?
The default directory where you should paste this facepack is C:\Users\YOURPCNAME\Documents\Sports Interactive\Football Manager 2020\graphics\faces.
If the path doesn`t exist because there aren`t any folders with those names in your Football Manager directory you should create new, with the names mentioned in this directory path above. After you do that you should PASTE your extracted folder there, and so far, you are done.
It is time to enter the game now.
2nd step – apply the facepack in your Football Manager game
Now when you are in your favorite game – Football Manager you should press the FM button. After that, you should choose the "Preferences" option in that dropdown menu.
The new window will open and the only thing you have to do to apply your facepack is to change your skin. From the menu, you can choose the dark/light skin and press the button "Confirm".
Now the facepack is installed and ready to use. By repeating the last step again you can switch back the skin you used before and the facepack will remain installed.
Images aren`t enough
If this tutorial isn`t enough and you are still struggling with it, you can check out the video below. NikFM will show you how to download the facepack from the FMScout and he will show you how to install it, step by step.
We hope we helped you and you can play new FM20 without any trouble now!
Cheers!