How Simeone's Atletico destroyed Lopetegui's Real Madrid
By spaskecar | August 16, 2018 | 835 Views
This will be our first blog of this type and the subject is Real Madrid vs Atletico Madrid match analysis!
Real Madrid 4-3-3                                                                            Atletico Madrid 4-4-2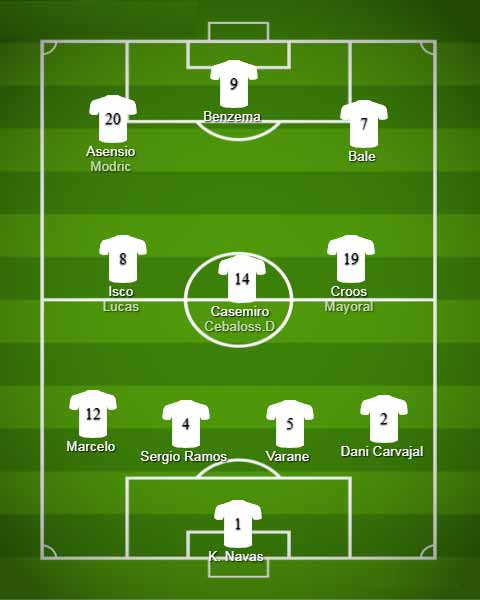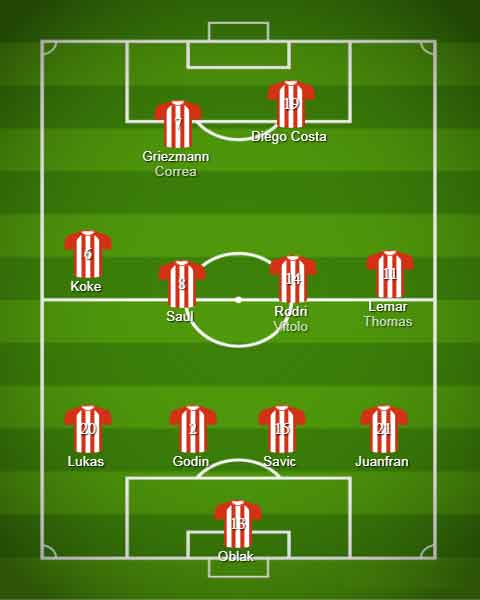 The first big final and first big lose for Lopetegui. Zinedine's Real Madrid have never conceded 4 goals, and Lopetegui did this in his first match. It was a really disappointing evening for him and for all the fans of Real Madrid. Maybe you are going to think that the biggest problem is that they have played without Cristiano Ronaldo?! But no, the attack was not the problem in this match.
Real Madrid vs Atletico Madrid match analysis
The first thing that we have noticed is that Luka Modric is not in the first team and that Courtois is not even on the bench. On the other side Diego Simeone could have included some of this year acquisitions, so Rodri and Lemar have found the place in the first team.
Atletico had an amazing start and Diego Costa scored the fastest goal just 50 seconds in. It was a terrible mistake of indolent Ramos and classy finishing by unstoppable Diego Costa.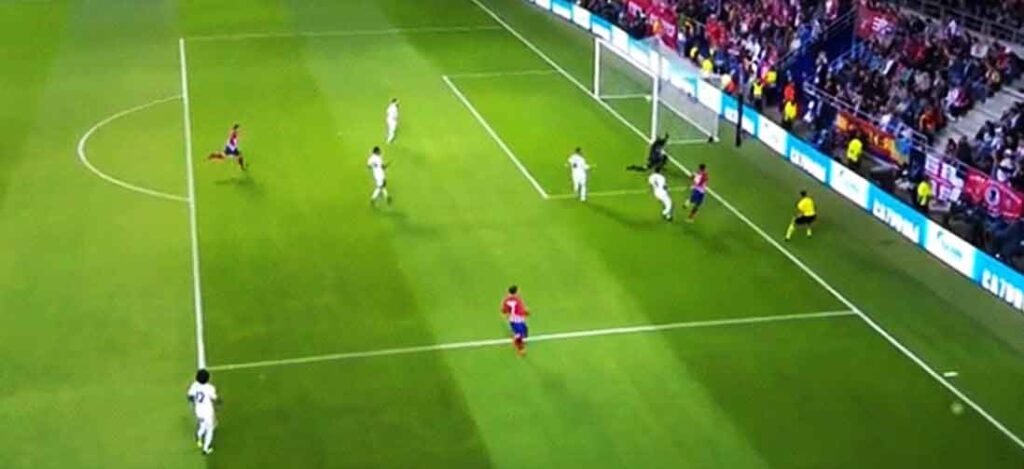 In the first half Real Madrid mostly used the left side to attack where Marcelo played very good. But, the goal came from the right side when Gareth Bale past Hernandez very easy and gave a perfect cross for Benzema at the far post.
Lucas Hernandez had a terrible match and was one of the worst players in Atletico Madrid. Diego Simeone made a lot of problems for Lopetegui with a high pressing and this confused players of Real Madrid in many situations. Also, Atletico played very fast with a direct passes up, trying to find Diego Costa or Griezmann. Actually, Diego Costa was alone there because Griezmann didn't exist in this match. Until the end of the first half Real Madrid was a little bit better but the result was 1-1.
In the second half Luka Modric is coming in instead of Marco Asensio, while on the other side Correa is changing invisible Griezmann. After one corner Juanfran didn't react well and was penalized for a handball. Polish referee Szymon Marciniak pointed at the spot.
Ramos scored the second goal for Real Madrid and we all thought that Atletico won't be able to strike back. But Atletico didnt surrender and 11 minutes from time Juanfran and substitute Correa prepared another goal for Diego Costa. The match goes into the extra time. We said that Atletico was making big pressure on Real Madrid's defense and the third goal came as a result of that high pressing.
After just eight minutes in extra time substitute Thomas Partey made a great cross for Saul who scored a great volley for 3-2. Until the end of the game, we saw one more goal in the net of Real Madrid. In 104th minute Koke gave Simeone his seventh trophy as Atlético manager.
Tell us your opinion about Real Madrid vs Atletico Madrid Super Cup 2018 match!
So maybe our opinion is wrong, and the time will show us what will happen next. Our subjective opinion is that Real Madrid Football Manager role is too much for Lopetegui. At least it looked like that in this match where Real Madrid conceded 4 goals in a game for the title.
Tell us your opinions, comment this Real Madrid vs Atletico Madrid match analysis and vote it of course, so we could find out how good was it. There will be some more of the match analysis soon on FMBrotherhood.
Cheers!