Gloucester City FM18 – Season 5 – PROMOTION NEEDS!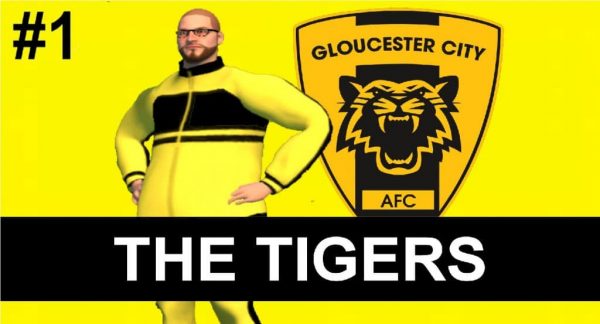 Here we are with "the Tigers", Gloucester City FM18 – Season 5. This is a football club also known as Manchester City of the Southern League and a new season! Big Tiger from The TigerFM channel prepared us the great new season with really amazing episodes he called – "Promotion Needs". Enjoy this story and all the stories on FMBrotherhood!
If you have missed the previous episode of "the Tigers" FM Series you can catch it up here!
Gloucester City FM18 – Season 5
Gloucester City FM18 – Season 5 will bring you something new. Right, I know I said in my last post that we will get promoted from the Vanarama National League…Well if it wasn't for Barrow we would've done…
THIS SEASON WE WILL GO UP. And this time I promise it, PROMISE IT I TELL YOU! League 2 is crying out for some quality, and what better quality than Gloucester City!
Check out how Gloucester City FM18 story started here!
Come and join us as we fight against the likes of Salford, Ebbsfleet and Accrington Stanley to gain promotion to the holy land that is league football.
Episode 1 of Season 5 starts here, come join the journey of a lifetime.
Feel free to comment and share this post and also don`t forget to vote this FM story. We will then choose the best of all stories!